9 years of international career, more than 300 wickets across formats and the tag of an excellent all-rounder.
Apparently, none of them are enough for people to remember Sir Jadeja's first name.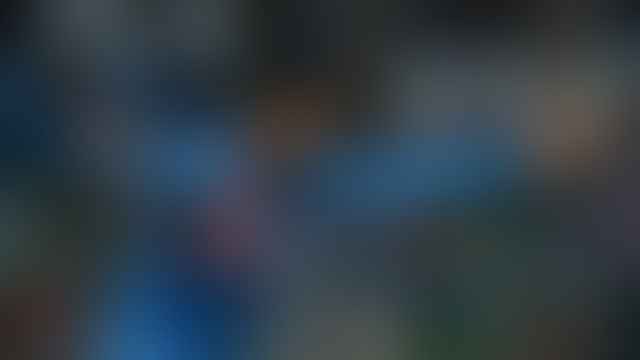 The star all-rounder was recently addressed as 'Ajay' by some people and the mistaken identity left him furious.
Someone came to me and said"well ball ajay. you bowled brilliantly in last match".played 9 years of international cricket for country and still ppl dont remember my name.😡😡#stupidity #gavaar

— Ravindrasinh jadeja (@imjadeja) December 8, 2017
But Twitter was in no mood to take him seriously.
Koi baat nahi Ajay. Maaf kar do use.

— Ashwani (@pasreech) December 8, 2017
😂😂😂😂😂 shaant bheem shaant! Pagal log hain..ignore.

— Aanchal (@followaanchal) December 8, 2017
भावनाओं को समझो भाई, अच्छा हुआ कोई "well bowled Ashvin" भी बोल सकता था 😂😂😂😂

— Shabbir Modi (@shabbirSahaJ) December 8, 2017
Belated Happy Birthday Ajay.

— JuG. (@SRKsTrooper) December 8, 2017
I don't remember him playing for 9 yrs , I can only trace him since 2013 , so just 4-5 years of INTERNATIONAL cricket . Look at his attitude .😕 #gavaar

— ROSHAN PUND (@PundRoshan) December 8, 2017
I think it's you who looks like a #gavar after this https://t.co/KJAJaoqXTl are loosing a lot of respect from a lot of fans after this.

— CHINMOI GOGOI (@ChinmoiGogoi) December 8, 2017
Shukar kar pehchanta to hai ki tu team india ke liye khelta hai 😂😂😂

— RoAdSiDe BaBa (@Roadside_Monk) December 9, 2017
Bhaii Aapko ek fan ne nae pahchana to itne bharak rhe ho.. Who recognises them who are standing on the borders... Do ur duty

— Appu (@Appu93080) December 8, 2017
Well bowled Ajay in the last game!

— Abhishek Chaturvedi (@CricFarmer) December 8, 2017
When life gives you Jadeja, make it Ravindra.