The six Andhra Pradesh youths who literally reached the top of the world on Saturday by climbing the Mount Everest had one thing in common - they all had the rock-like resolve to overcome their humble roots and modest means to succeed.
Who are these students?
Vooyaka Krishna Rao and Kunja Durga Rao are two senior intermediate students of AP Tribal Welfare Residential Schools and are the sons of daily wager, farm labourers, belonging to scheduled tribes.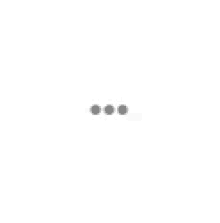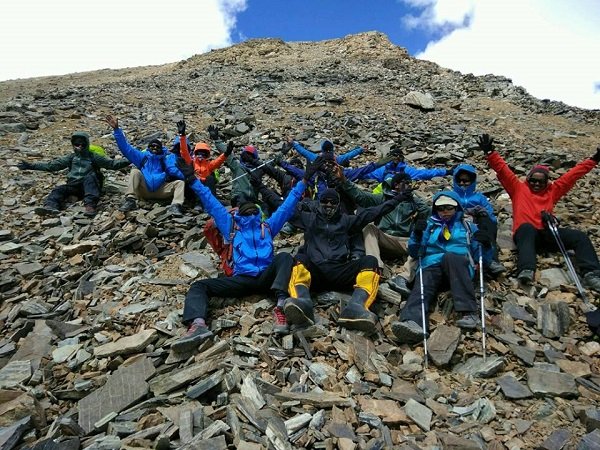 Krishna Rao's parents are agriculture labourers in the Seetampeta Agency area in Srikakulam district while Durga Rao's parents too eke out their living as daily wager. 
G Suresh Babu, who conquered the highest peak along with five others from his state, too, belongs to the scheduled caste with his parents being small-time workers in their native Pulichinta village in Kurnool district. 
Kare Satya Rao of Visakhapatnam comes from a family of fishermen and he was sponsored by the Youth Services Department. S Nagaraju, also from Visakhapatnam, was a marathoner as well.
Tammineni Bharat from Kurnool district could not conquer the Mt Everest in his first attempt in 2015 because of the devastating earthquake in Nepal, but this time, as part of the six-member AP team, he achieved the distinction.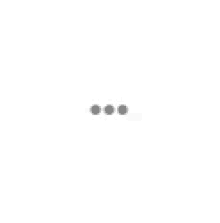 How did the students achieve this?
The state government picked out about 65 students from social welfare and tribal welfare residential schools for mountaineering and provided them basic training at the CBR Academy near Vijayawada. 
Later, 34 of them were sent to the Himalayan Mountaineering Institute at Darjeeling for further training, according to the director of social welfare.
Of the 34, 14 students were chosen for advanced mountaineering in Ladakh where they trained for two weeks in temperatures often plummeting to -40 degrees Celsius.
A batch of 13 students was then selected for the final expedition to Mt Everest and six of them successfully scaled the peak on Saturday.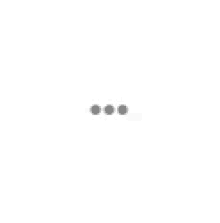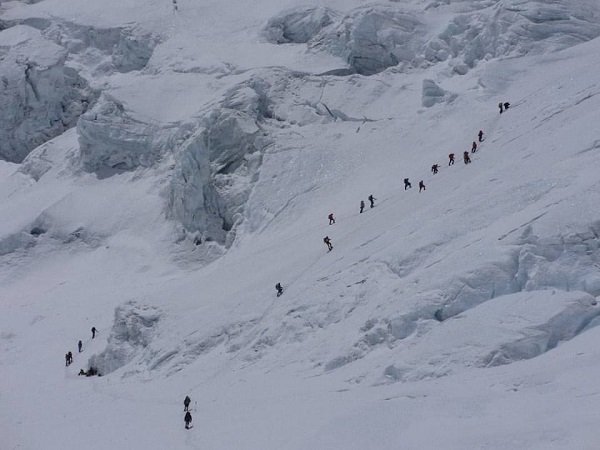 'A creditable achievement'
"Normally, they take 45 days to climb the Everest but these students did it in just 30 days, which is a creditable achievement," the expedition coordinator U Raghunadha Reddy, alluding to their rock-like determination to succeed against all odds.
"These children have come from humble backgrounds, born into families belonging to vulnerable social groups of Madiga, Koya and Savara. Their parents eked out livelihood by working as hamalis (daily labourers) and small farmers. 
"The boys may not have even imagined that one day they will become shining beacons for scores of underprivileged children," the social welfare official observed.