Sonakshi Sinha is in the eye of a storm, and this time it is not because of one of her movies. Day before yesterday, news got out that she was going to be the opening act for popstar Justin Bieber's concert in Mumbai. The piece of news quickly caught fire when singer Kailash Kher expressed his displeasure over the gig going to an actor instead of struggling musicians.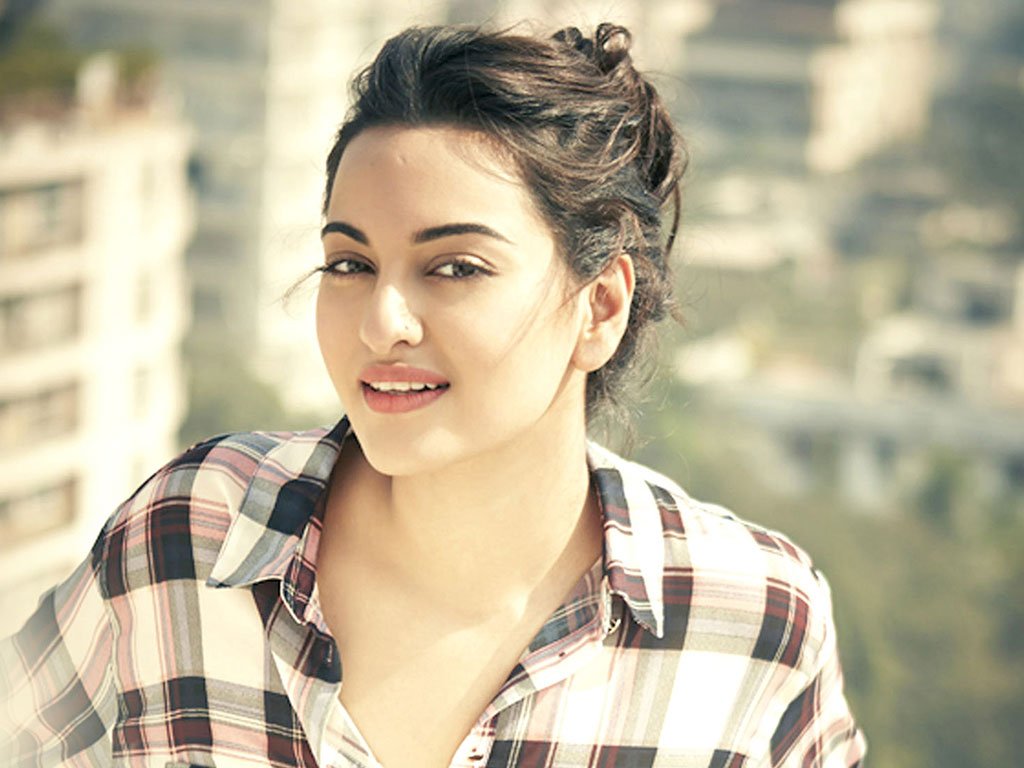 Singer Armaan Malik joined Kailash Kher's bandwagon and mentioned there were thousands of struggling artists who wouldn't have access to a gig like this, and it was only wrong that a less capable singer was factoring her fame for the opportunity. He even got into a war of words with the Noor actor who claimed that he 'was singing a different tune' when he approached her for a song.
Agree with @Kailashkher sir! Actors are actors & singers are singers. Leave the stage & mic to us, that's our playground not yours. 🎤 https://t.co/fAezwNkTDF

— ♚ARMAAN MALIK (@ArmaanMalik22) April 24, 2017
And this is definitely not the same tune you were singing when you wanted me to sing for you 🎶 https://t.co/hJlm9U6Gk3

— NOOR (@sonakshisinha) April 24, 2017
Since then, a lot many singers have come forward and voiced their dissent against a Bollywood actor using their fame to usurp an opportunity of several struggling musicians who toil day and night for a high profile show like this. Which forced Sonakshi Sinha to post a clarification that she isn't going to be a part of the performance, and that the news was just a 'rumour'.
Just chill chill... just chill 🎶 pic.twitter.com/grdJlVDRX2

— NOOR (@sonakshisinha) April 24, 2017
Even as she did this, she couldn't help but block one of the singers who voiced her disappointment over the actor's singing abilities. Among them was singer Sona Mohapatra, who posted a screenshot as her badge of honour. Not before she called her out in a series of tweets.
Dear Sonakshi,if you weren't 'performing' at the Bieber concert like you now proclaim, then u could have just said so & not talked about (1)

— #SonaLIVE (@sonamohapatra) April 25, 2017
your 'art', your 'dreams' & your rights on the live performance stage. Also insulting a composer & live artist who you claimed literally (2)

— #SonaLIVE (@sonamohapatra) April 25, 2017
ran after you to 'collaborate' with them. You actually laughed at them & talked down to them, instead of telling the truth? Gracious! 🙏🏽(3)

— #SonaLIVE (@sonamohapatra) April 25, 2017
Dear lady, you were condescending to real musicians & singers all through & continue to be with this juvenile 'face saving' post now. SAD. https://t.co/esK5ZLnLob

— #SonaLIVE (@sonamohapatra) April 25, 2017
Sonakshi also included a line in her clarification that those who asked her 'not to sing' can 'go love themselves'.
Sona soon posted on Twitter that she was blocked by Sonakshi, not that she ever 'followed' her in the first place.
Hahahaha! Not that I'd ever followed this bundle of talent, grace & intelligence. pic.twitter.com/ncUJAvpIlI

— #SonaLIVE (@sonamohapatra) April 25, 2017
Actions speak louder than words?