In an era, when Sonu Nigam was God for many young kids like me and Kumar Sanu was one of the most popular playback singers in Bollywood - a voice from Aamir Khan's Sarfarosh captivated me. It was a familiar voice, something I had heard in the many cassettes which my mother would play every day while she went about her daily chores. The singer's voice had a certain wisdom which I would discover much later in my life. He was none other than Jagjit Singh.
And when I discovered his work at a greater length, I would intently listen to his cassettes each time Mom played it out loud. And fortunately he sang for Bollywood more frequently which meant I could start with his more accessible ghazals, before I moved on to the more crafty ones. About 2 decades later, I can positively confirm that he had that rare, godly voice which not many singers get. Forget Bollywood, classical vocalists - Jagjit Singh's voice was a gift for mankind.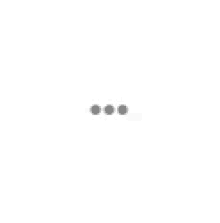 After the ghazal singer passed away in 2011, he left a void which we might never be able to fill. But we can always go back to his rich lineage of songs, which will live for much longer than our lifetimes. We compiled this playlist of 15 ghazals by Jagjit Singh that will never get old. 
1. The song came out in 1998's Dushman, starring Kajol in a double-role along with Ashutosh Rana and Sanjay Dutt. 
Chitthi Na Koi Sandes,
Jaane Woh Kaunsa Des,
Kahaan Tum Chale Gaye.
2. Appearing in Anubhav Sinha's Tum Bin, the song became one of the breakout hits of the year. A reworked version of the song was also included in the 2016 sequel with additional vocals of Rekha Bhardwaj.
Koyi Fariyaad Tere Dil Mein Dabi Ho Jaise,
Tune Aankhon Se Koyi Baat Kahi Ho Jaise.
3. A part of Mahesh Bhatt's Arth, the song comprised one of the most stellar soundtracks of the year.
Jhuki Jhuki Si Nazar Bekaraar Hai Ki Nahin,
Dabaa Dabaa Saa Sahee Dil Mein Pyaar Hai Ki Nahin.
4. Probably the most famous song of his career, it also went on to have a significant impact on popular culture. The song keeps getting referenced in films and by his fans. 
Tum Jo Itna Muskura Rahe Ho,
Kya Gham Hai Jisko Chhupa Rahe Ho.
5. One of the most heart-rending ghazals to have been performed by Jagjit Singh, the song calls out to every grown-up's nostalgia for his childhood. 
Magar Mujhko Lauta Do Bachpan Ka Sawan,
Woh Kagaz Ki Kashti, Woh Baarish Ka Paani.
6. This ghazal appeared in 1982 film Saath Saath, starring Deepti Naval and Farooq Sheikh.
Tumko Dekha Toh Yeh Khayaal Aaya,
Zindagi Dhoop, Tum Ghana Saaya.
7. Another one of his most popular ghazals, the song appeared in Prem Geet starring Raj Babbar and Anita Raj. 
Hothon Se Chhoo Lo Tum,
Mera Geet Amar Kar Do.
8. Appearing in 1982 film Saath Saath, this ghazal was picturised on Farooq Sheikh.
Pyaar Mujhse Jo Kiya Tumne Toh Kya Paaogi,
Mere Haalat Ke Aandhi Mein Bikhar Jaaogi.
9. A song from Jagjit's Singh's 2000 album Seher, it reminds us why the maestro was such a soulful conductor of music.
Tere Aane Ki Jab Khabar Mehke,
Teri Khushboo Se Saara Ghar Mehke.
10. Collaborating with the legendary poet Gulzar, Jagjit Singh breathed life into the words with his compassionate melody.
Haath Chhute Bhi Toh Rishte Nahi Chhuta Karte,
Waqt Ki Shaakh Se Lamhe Nahi Toda Karte.
11. A ghazal that he spotted in a Punjabi magazine, he tried to release it in an album which got abandoned and later in a film that got shelved. However, when he landed his HMV deal, this was the first song he recorded for his LP.
Baat Niklegi Toh Phir Duur Talak Jayegi,
Log Bewajah Udaasi Ka Sabab Puchhenge.
12. Teaming up with the legends Lata Mangeshkar and Asha Bhosle, the maestro came up with this gem for his 2000 album Seher.
Jab Saamne Tum Aate Ho,
Kya Jaaniye Kya Ho Jaata Hai,
Kuch Mil Jaata Hai, Kuch Kho Jaata Hai,
Kya Jaaniye Kya Ho Jaata Hai.
13. Based on the brilliant ghazal written by Ghalib, Jagjit Singh came up with this effervescent melody for the popular melodies.   
Hazaaron Khwahishen Aisi Ke Har Khwahish Pe Dum Nikle,
Bohat Nikle Mere Armaan, Lekin Phir Bhi Kam Nikle.
14. Another version of Mukesh's original song from the film Shor, the legendary singer did his own twist on the song.
Ek Pyaar Ka Nagma Hai, Maujon Ki Ravaani Hai,
Zindagi Aur Kuch Bhi Nahi, Teri Meri Kahaani Hai.
15. This brilliant gem from the album of Mahesh Bhatt's Arth, also happened to be used as the title song for TV show Heena starring Simone Singh.
Koi Yeh Kaise Bataaye Ke Woh Tanha Kyon Hai,
Woh Jo Apna Tha Wohi Aur Kisi Ka Kyon Hai.
You're welcome!