India has never produced a world champion or owned a world record in athletics. At any level. But that was only until July last year, when Neeraj Chopra's javelin cut through Polish sky before burying itself 86.48 metres away.
It broke the old junior world record, held by Latvi's Zigismunds Sirmais, by 2.21 metres, and is better than Keshorn Walcott's throw of 85.38m which won him bronze at Rio 2016.
Still just 18-years-old, Neeraj's journey from Panipat, where he took out his father's buffaloes to graze, to a world record in track and field, is one of sacrifice, comebacks and eventual glory. 
And to think that he started throwing the javelin 'by chance'.
"It was in 2011 when I was very heavy, about 80 kgs, so I started going to the ground to run. That's when I saw others throwing the javelin, and was immediately praised for my power and flexibility," Neeraj told ScoopWhoop.
In two-three months of starting to train, Neeraj lost 25 kgs, gained a lot of muscle, started training seriously and just 20 days after his first throw (46 metres – almost half his current record), came third in the age-group district championships. A year later, he won an Under 16 nationals gold in Lucknow with a record throw of 68.46. The sheer pace of development meant javelin throwing was no longer a hobby – it turned into a career.
But like every other athlete, Neeraj had to overcome challenges – first, of monetary issues – his father, who, with three other brothers owns wheat fields in Haryana, had to work extra hard. Neeraj helped as well – grazing the buffaloes, helping in farming work, was all part of his learning experience. 
"It wasn't just that, it was also giving up childhood. I went to school only till 9th standard. But then, I believe a life in sport is greater than a life in school. It's worth the sacrifice. Desh ke liye kuchh kar rahe hain aisa lagta hai (it feels as if you're doing something for the nation)."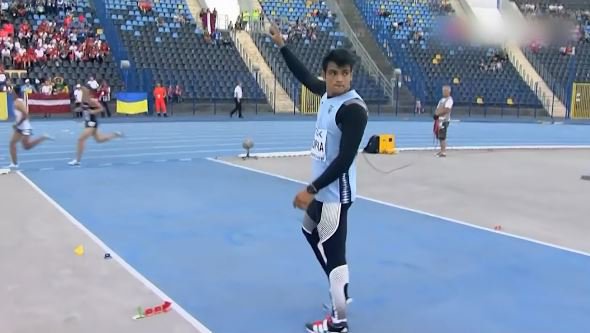 Then came the injury in which kept him out for half a year. While playing basketball, Neeraj's wrist got stuck on the ring and he broke it.
"I couldn't wash, eat or cook. When I opened the plaster and started training, my hand was bony. After 40 days of training without the javelin, my first throw was around 68 metres."
It meant he was selected for the 2013 World Youths in Ukraine. He participated, got no position, but the taste of competition was worth it. The next time Neeraj entered the field, he scripted another record – throwing a 76.50m throw at the U18 nationals in 2014. He was suddenly being noticed, and a call-up to the national camp came soon after.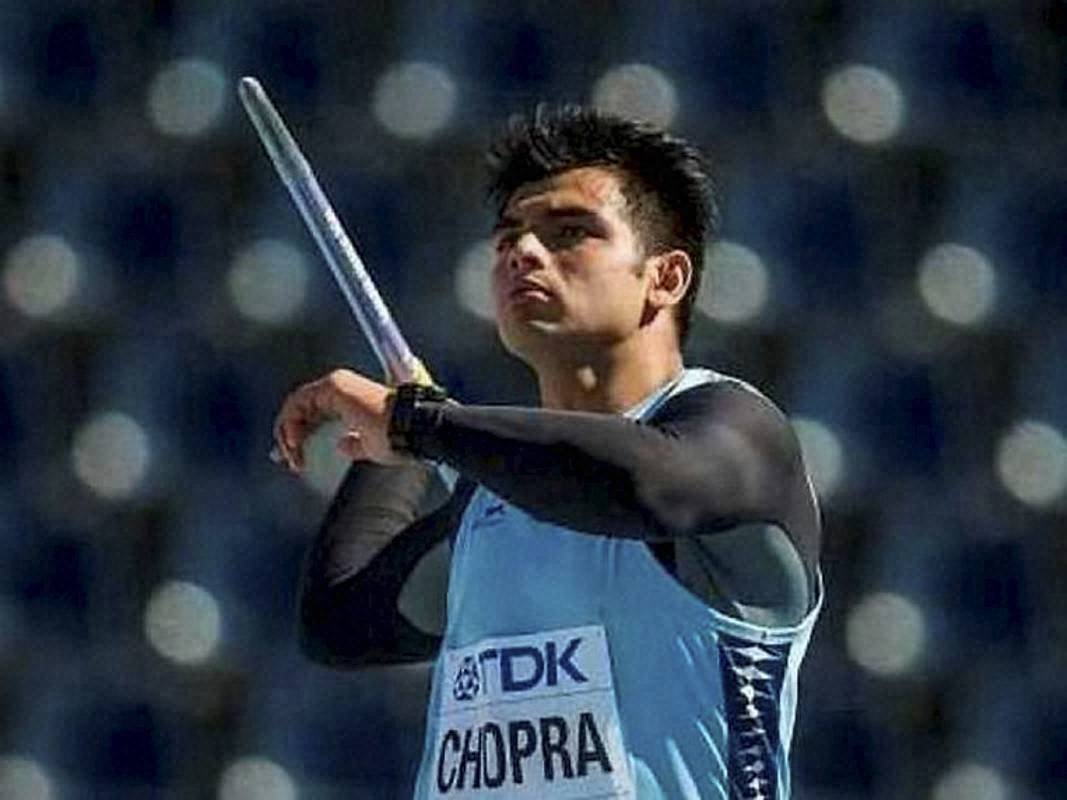 In the senior nationals in 2015, he came 5th. Then he equalled the national record and won gold at the South Asian Games with an 82.23m throw. It was no surprise then that JSW Sports signed him up in 2015, supporting him for training, tournaments and equipment. Nor was it a surprise when his coach Garry Calvert (his first full-time coach since he took up the sport), called him a 'natural'.
"The javelin throw is all about getting the longest movement of the throwing arm in the shortest amount of time. Neeraj has an instinctive feel for the long movement," Calvert is quoted as saying in an Indian Express report.
Neeraj missed out on Olympic qualification because his record came 12 days after the cut-off date of July 11th to qualify for Rio. However, the World U20 Championships are coming up in July, and big things are expected of him.
"Darr lagta hai fail hone ka (it is frightening to fail). We need four years of proper training to succeed and it comes down to a few throws," he said.
For Neeraj though, it will come down to just one. One soaring attempt crossing 85m should be enough – and he's already done it. 
Feature image source: PTI