The Indian Premier League is up and running. After a really bad opening ceremony, when cricket actually took over from the hilarity, there was much to talk about with 22 players doing what they are paid to do — entertain with the the bat and ball. 
The end result was a comfortable 35-run win for Sunrisers Hyderabad against a Virat Kohli-less, AB de Villiers-less Royal Challengers Bangalore side. Set 208 to chase on a good batting surface, RCB's chase fizzled down after the halfway stage and for a good part of the last 10 overs it was about reducing the deficit.
While it petered out into a one-sided match, there was still plenty to talk about.
Shikhar Dhawan's Cameo
For starters, Dhawan's innings lasted longer than the time it takes to make instant noodles. (It usually always does, but why let facts come in the way of a good meme?)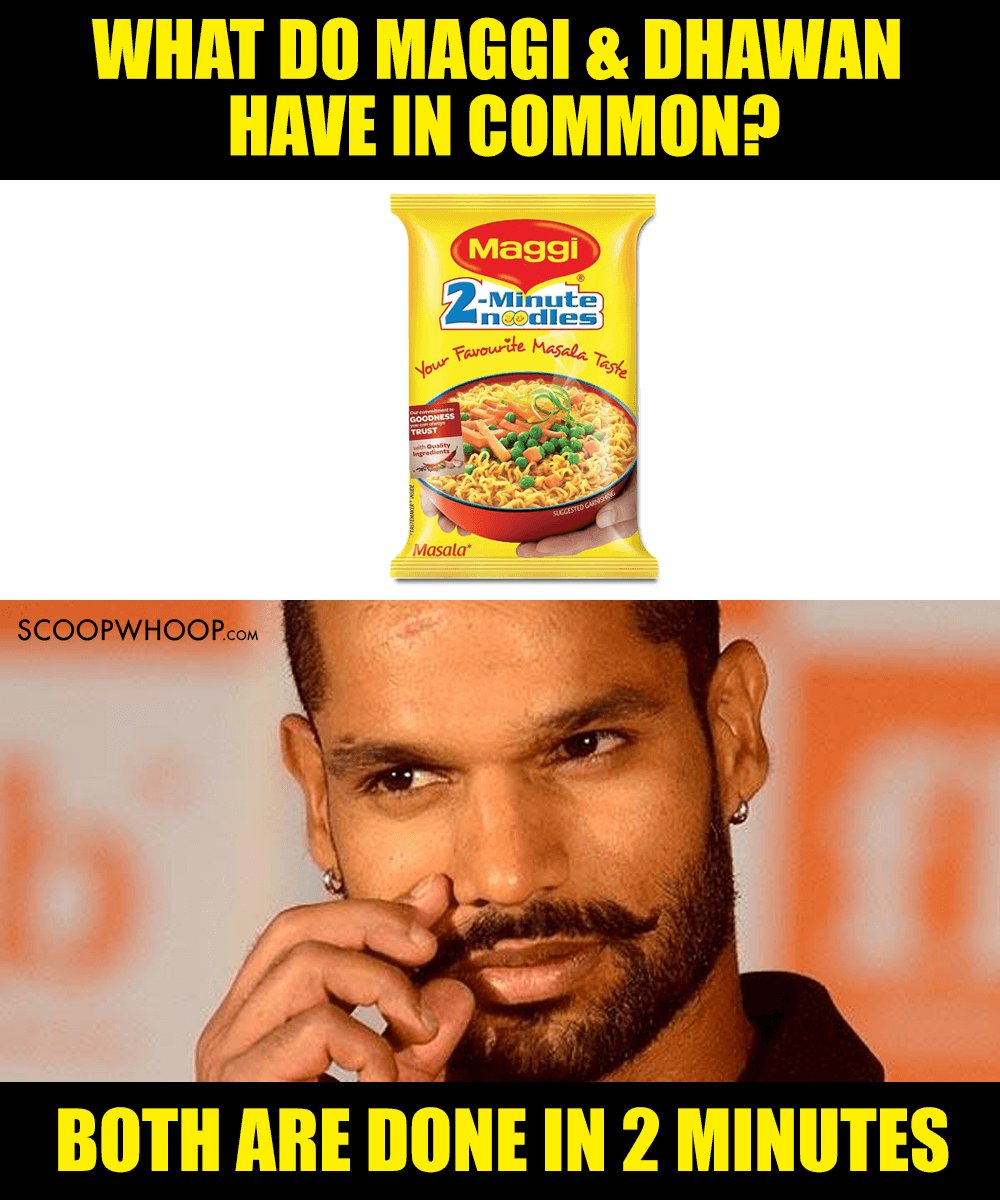 An innings of 40 does not really mean Dhawan has returned to form, but given that he steadied the ship after David Warner fell early, taking the initiative instead of playing second fiddle like he did last year, means a lot more than the runs he scored.
And even the runs he scored were pretty stylish — there was one over from Shane Watson where he smashed four boundaries — two behind square, one past mid on and the best of the lot, a rasping straight drive. 
With KL Rahul missing the entire tournament, Dhawan has an opportunity presented to him with a ribbon tied on it, and he has started on the right note.
Yuvraj Singh & The Art Of Crisp Hitting
"We got to see the Yuvi of the old," said captain Warner after the match.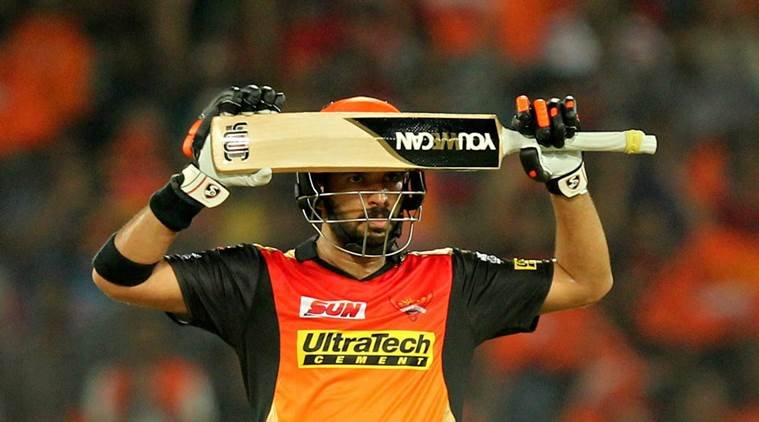 The good news for Indian fans is that this sentiment is getting repeated with delightful regularity. After his highly successful comeback to the side against England earlier this year, Yuvraj started from where he left off. The stark difference between Yuvraj of the recent past (like IPL last year) and this Yuvraj is the surety with which he goes about his innings. There is no doubt in the bat swing, there is no hesitancy around the crease. Against RCB, the hits over the mid-wicket were crisp as they have ever been. The cover drives were glorious. And with his 27-ball 62, he showed he can still change the outcome of an innings.
"When you make a comeback and play well, you gain confidence. You don't have to worry that you have to make a comeback (to Indian team). I'm batting more hours, working on the short ball, the slower ball, hitting in the V (straight). I was a bit lucky today but I have been playing the short ball really well."
There are a few better sights in Indian cricket than Yuvraj Singh in full flight.
A Massive Moment For Afghanistan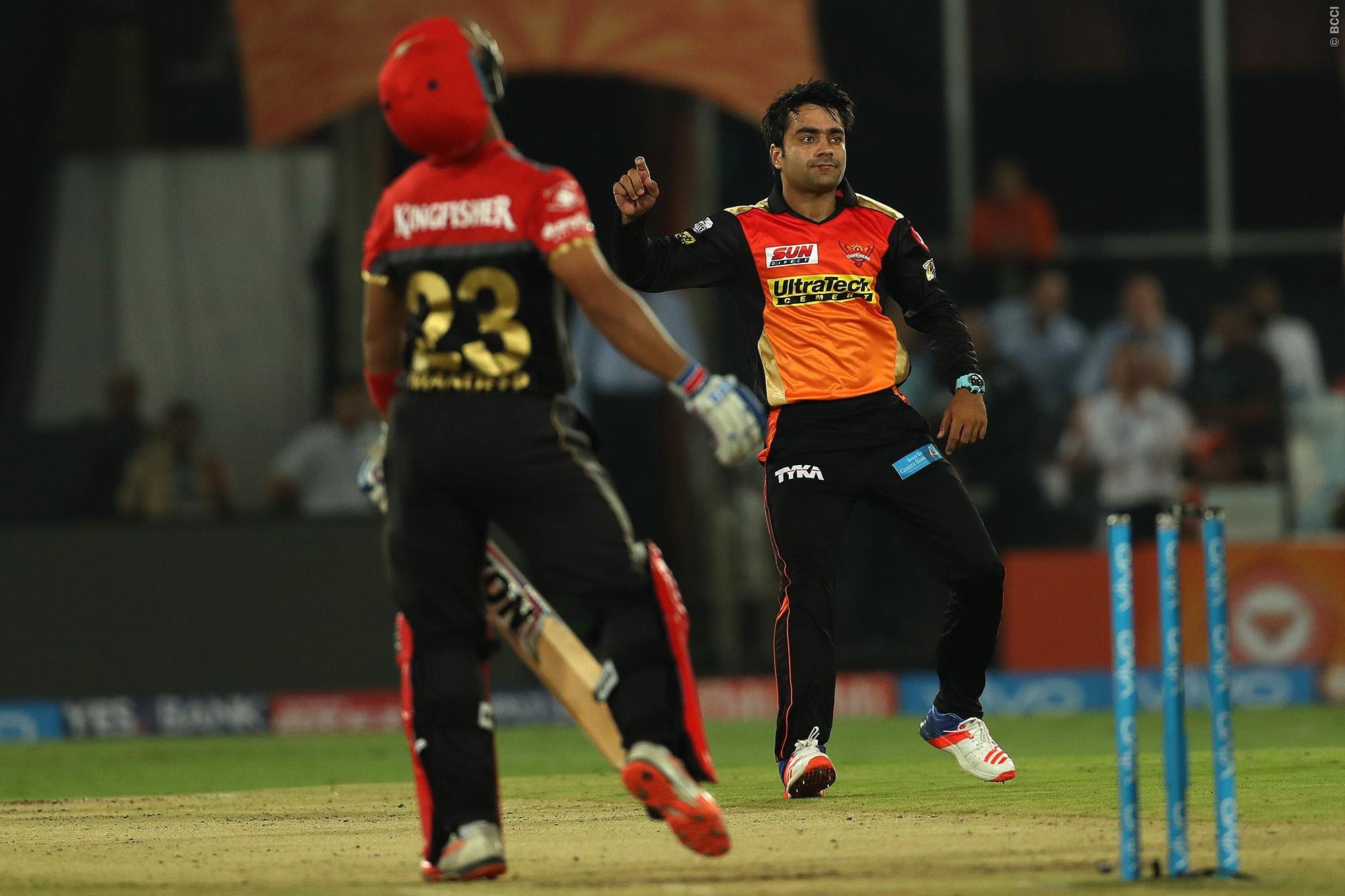 Yes, it was great for fans to see Dhawan back in form. Yes, it was wonderful to watch Yuvraj belt those 4's and 6's. Yes, it's good to have the IPL back in our lives. 
But, if you are a fan of the game and the stories it throws up, the highlight of IPL's opening night had to be young Rashid Khan's debut, where he finished with 2 for 36 in his 4 overs. The first Afghanistan cricketer to play in the IPL got his first wicket in his very first over. To come from Afghanistan, a country which had not started playing cricket until 2004, and perform like that on one of the biggest stages the game has to offer — it's moments like these that make the IPL special.