A person wearing a 'Free Palestine' t-shirt rushed onto the pitch and hugged Virat Kohli at the Narendra Modi Stadium in Ahmedabad where India and Australia are battling it out for the World Cup trophy. It was during the 14th over of the match when Kohli had made 30 runs and was partnering with KL Rahul. Clad in a white t-shirt and red shorts, the person got everyone's attention.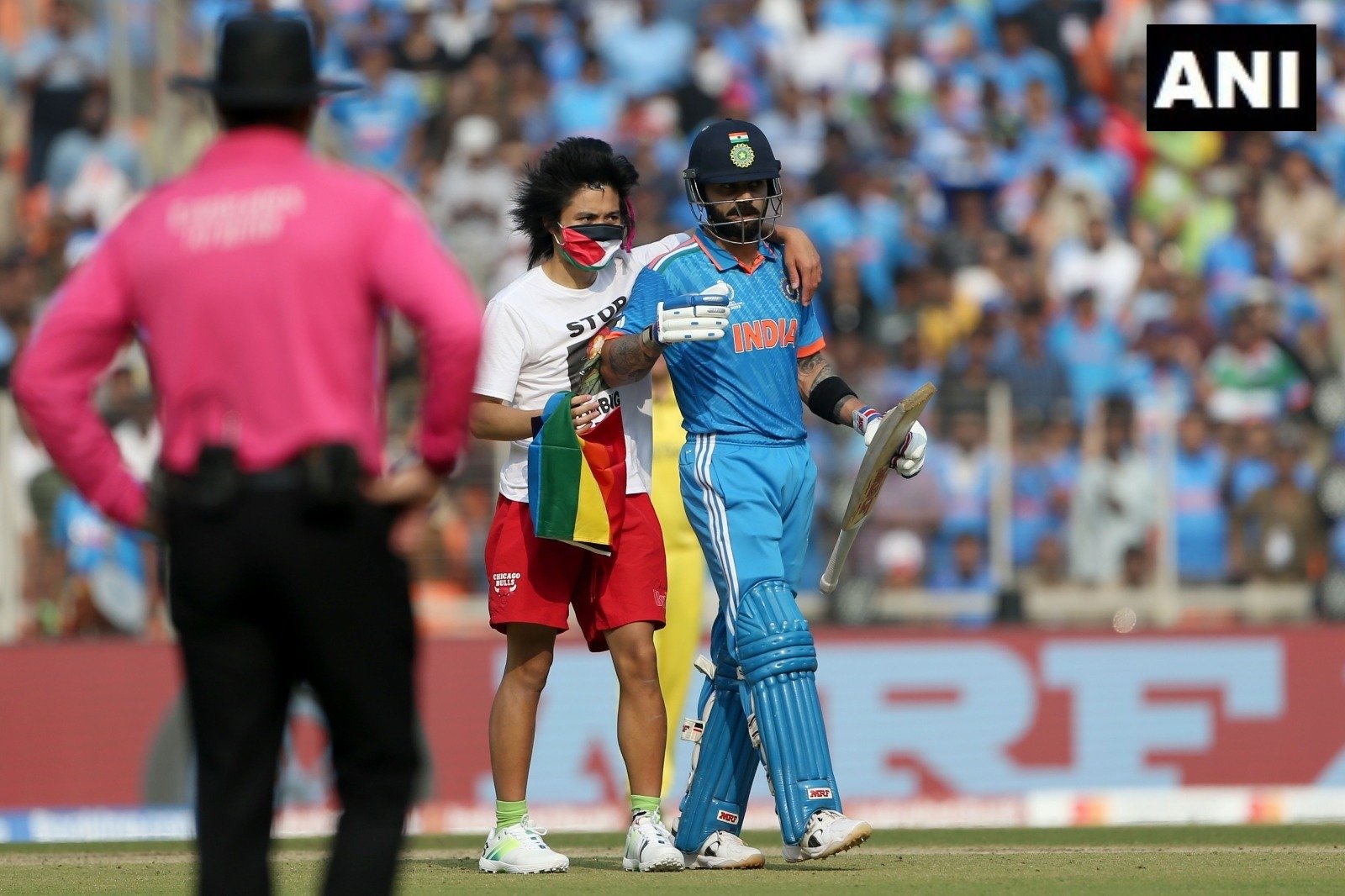 The front of the their t-shirt read, "Stop bombing Palestine", and the back read, "Free Palestine." They wore a mask that depicted the Palestine flag, and also carried a Pride flag with him to the field. With the Palestinian colours on him, they made their way to Kohli and a short while later, they were quickly whisked away from the field by the Crime Branch.
This footage was not included in the LIVE broadcast of the final match but the images swiftly made their way to social media. People applauded the person for this brave act because those who have power and influence are silent on this issue. Here's how people have reacted to this incident on social media.
The match resumed without delay but it came to an end for this person.