I asked a fellow cricket lover to describe AB de Villiers' style of playing in a sentence. He took a pause, and said, "Guys like AB, you can't describe their game. You just enjoy their game".
Till this date, I have stuck to that definition because no one could have put it better. As AB sat down for a chat with Gaurav Kapur for the latest episode of Breakfast with Champions, he talked about his career, his friendships and his 'comeback' in 2023 World Cup.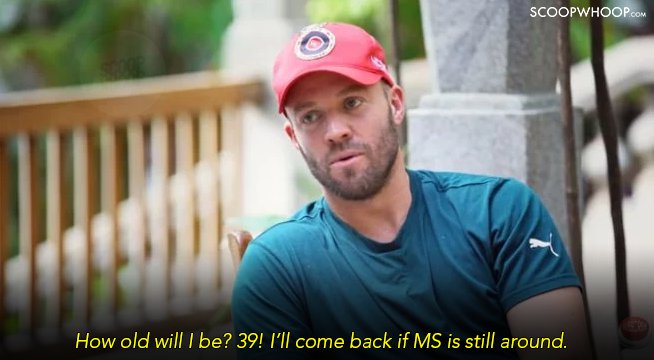 1. Growing up with 2 elder brothers, AB worked as a water guy. He didn't mind it because that way, he felt included in the game and had the chance to intimidate his primary school friends (especially in case of a dismissal).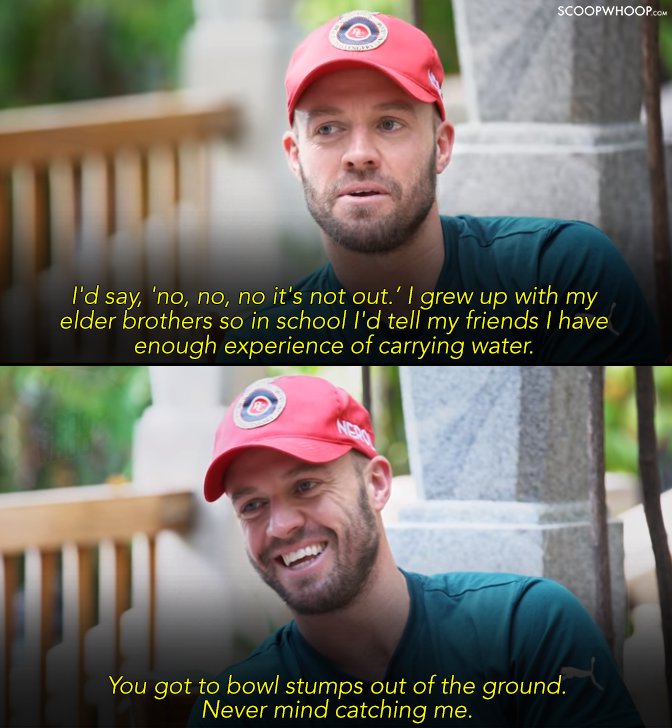 2. Next thing you know, he becomes one of the most successful cricketers in world history. However, after years of enjoying fame, it is still the simple things that make him happy.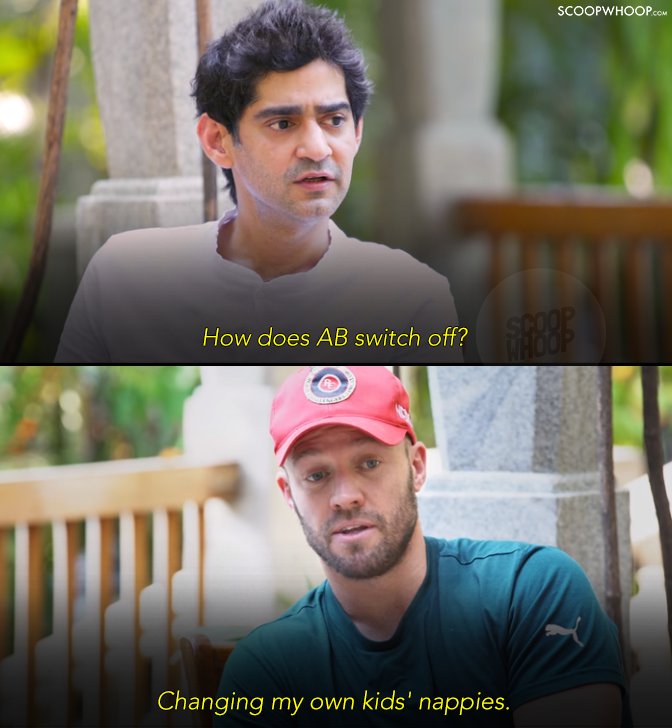 3. AB is a bowler's nightmare, but who were the bowlers that scared him? Here's the answer: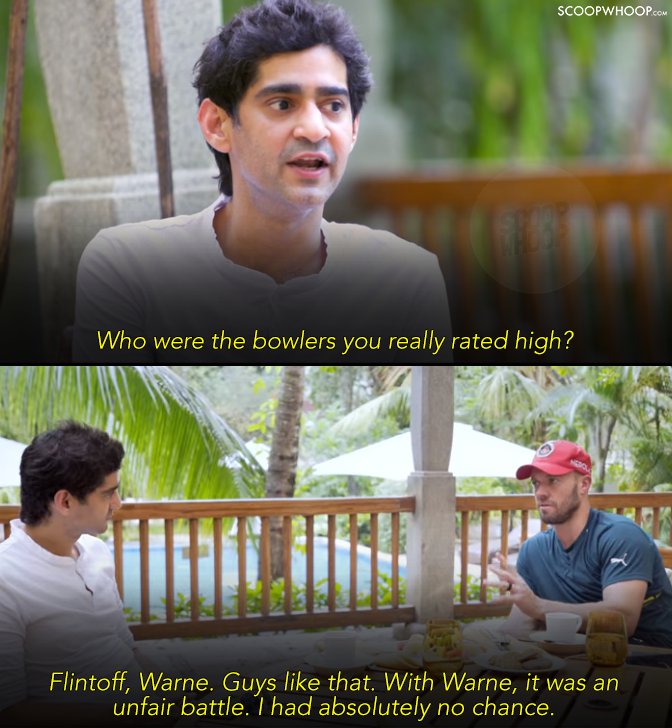 4. And who does he like batting with? AB says Virat – because he is aggressive. And Gayle because…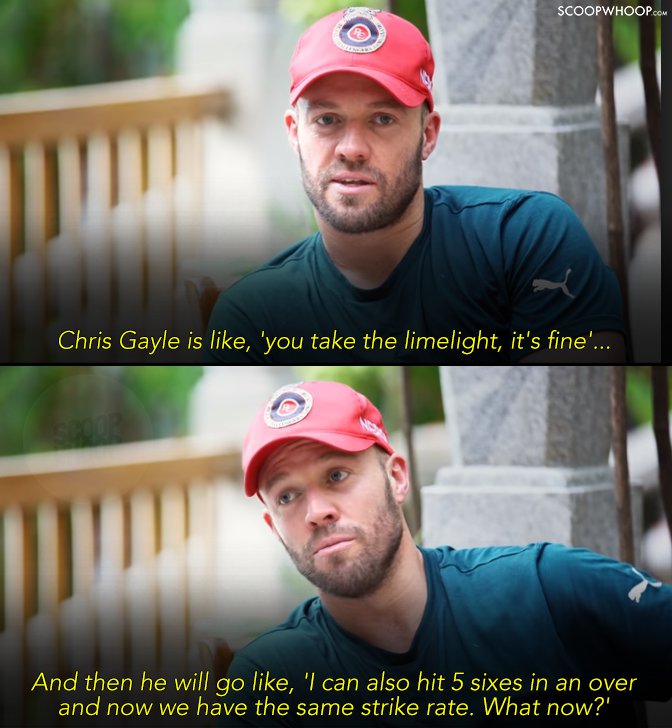 5. AB is a passionate cricketer, we all know that.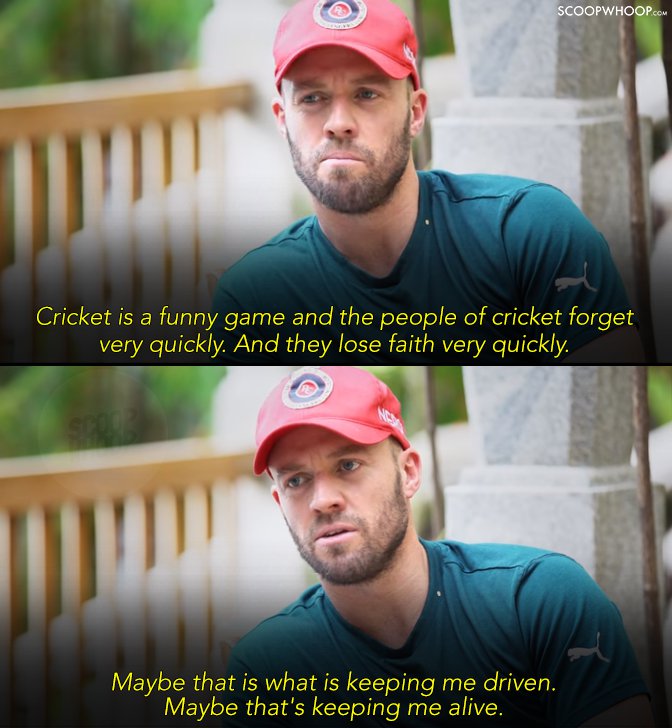 6. But cricket is not his sole motivation in life.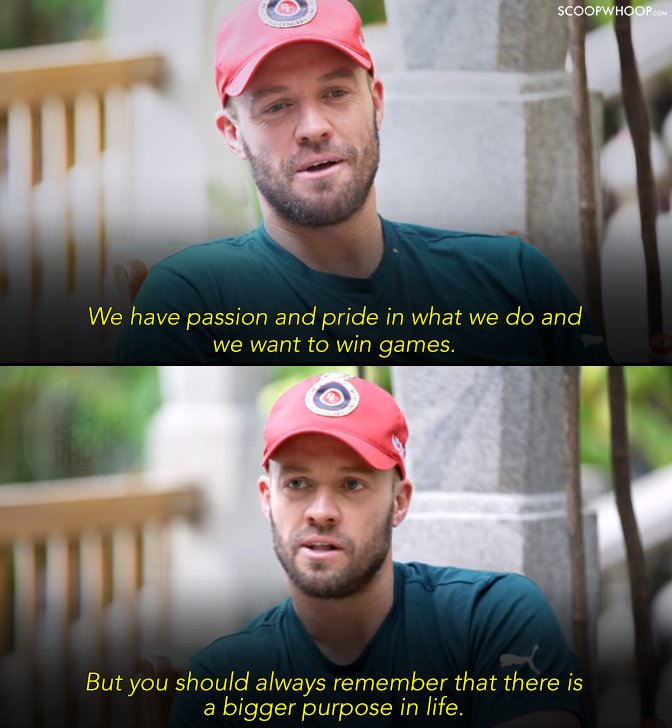 7. Those are some great words of wisdom and we love it; but seeing the chat getting too serious, there was a guest who jumped in to change the mood. It was none other than Nehra ji.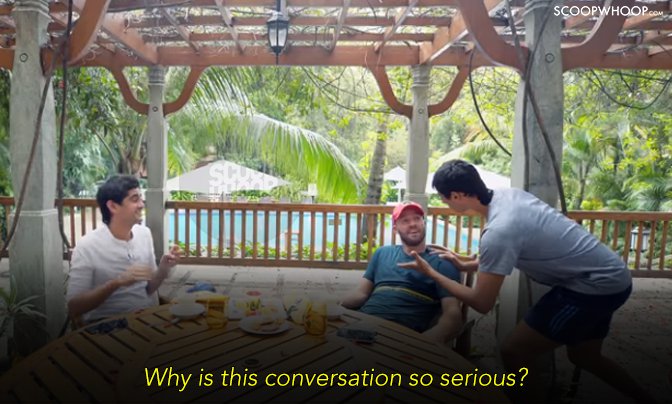 8. Jumping in reminds us of another instance AB shared when he found an unknown baby in his arms.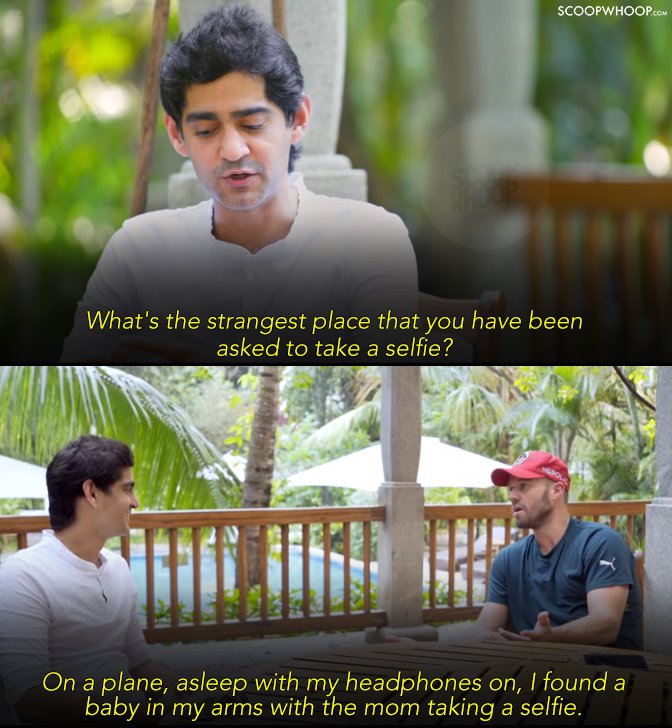 9. That must have been embarrassing, talking of which…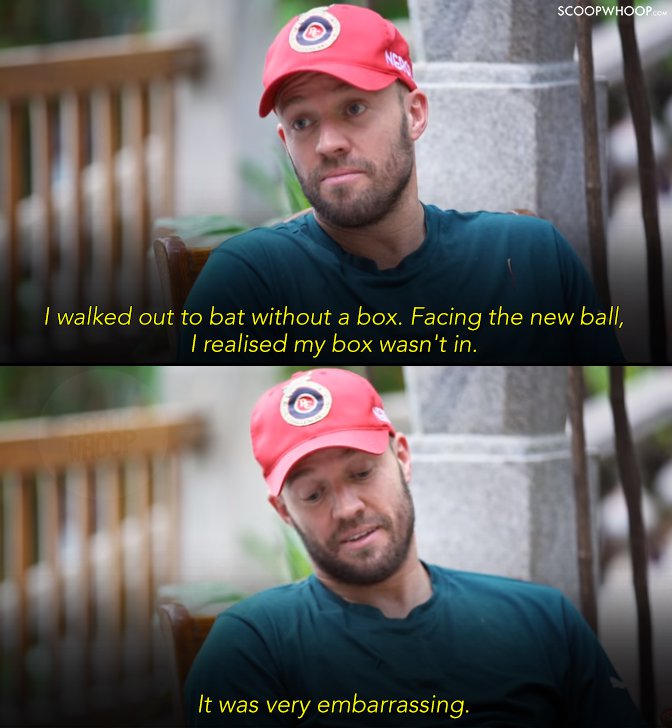 10. Now, if you talk to AB about his career, Virat Kohli almost automatically becomes a part the discussion. The two are neighbours in Bangalore and AB has only words of praise for the 'guy next door'.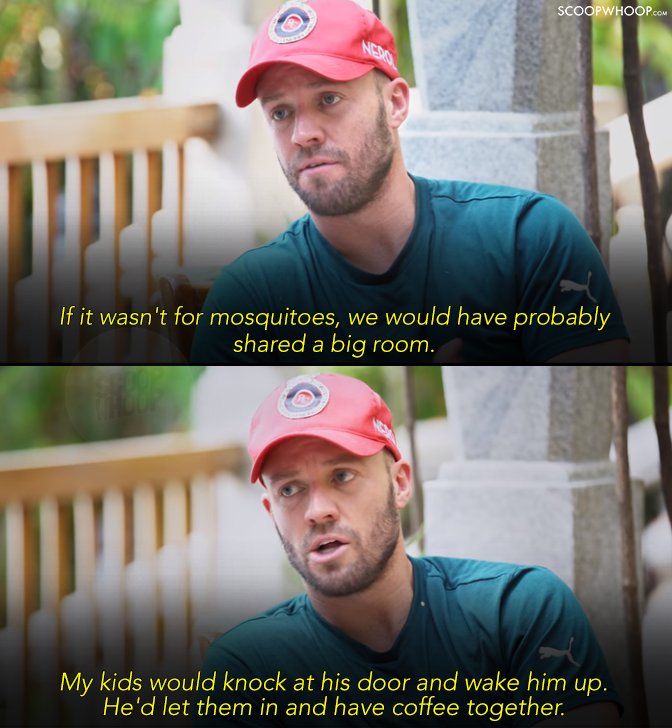 11. He admits, though, that Virat's good intentions scare him sometimes. A quality Gaurav thought can be useful for him.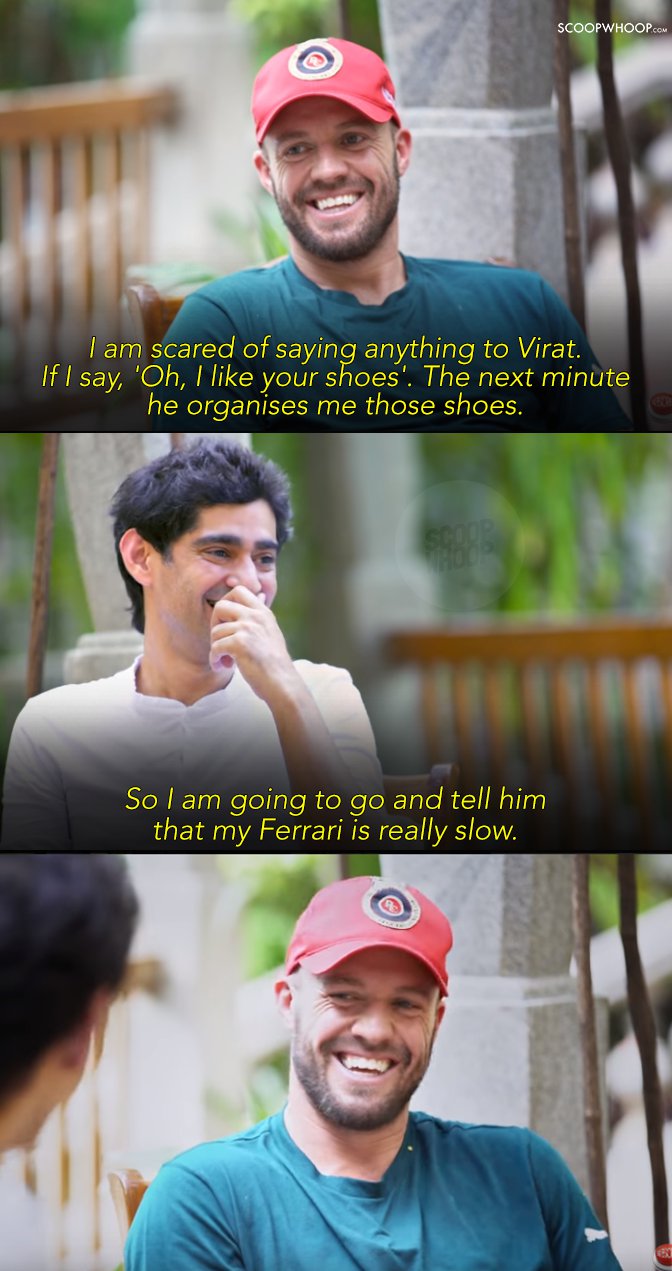 12. Ultimately, it was time for the toughest question: Nadal or Federer, who does he like better?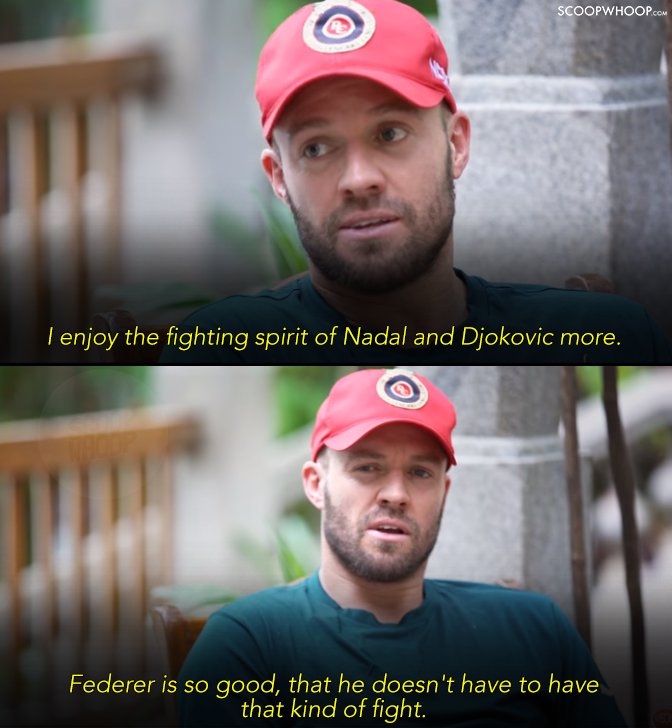 13. From playing multiple sports to his career as a musician, there are many other things AB revealed in the interview but I have to end this article with the sweetest thing he said on the show: How he wants people to talk about him.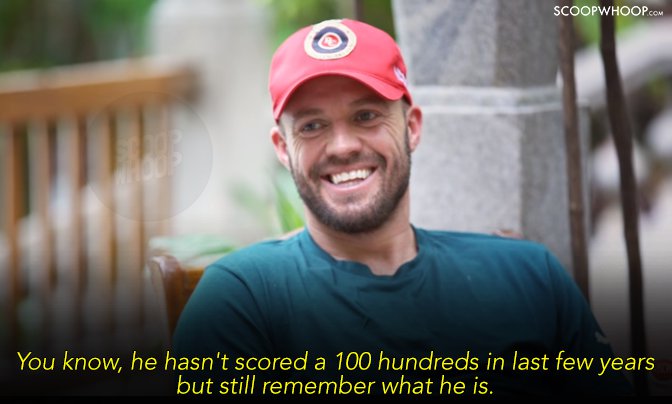 You can watch the entire show here: