AB de Villiers writes about the semi-final of the Cricket World Cup 2015, where South Africa let history repeat itself.
23 runs are required from 12 balls. Everything is on the line. The tension is incredible. Morné [Morkel] steps up to bowl the second-last over. First ball, Vettori drives and Hashim makes a magnificent diving stop at short cover, but they scramble a single. We can do no more. Second ball, Elliott swings and the ball goes high but lands between two fielders as the batsmen run two. We need a break. Third, Elliott runs a single. Fourth, Vettori drives straight, but now it is Dale who sprints and dives to stop the boundary, restricting them to just a single. Elliott drives the fifth ball past extra cover for four, and then swings at the sixth but miscues … and the ball goes high again and it seems as though either JP Duminy or Farhaan Behardien will take the catch but, amid all the noise, neither hears the other call and neither moves and the ball falls between them, and the batsmen run two.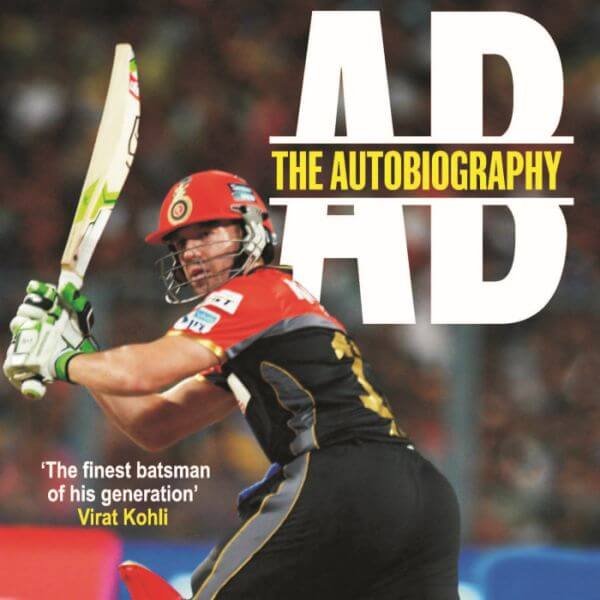 So it all comes down to this, the 43rd and final over. New Zealand need 12 to win, and Dale marks out his run-up. He is suffering. His hamstring is sore. His calf is sore. But this great fast bowler knows exactly what needs to be done, and he will give everything for the team.
He starts with a slower ball that deceives Vettori, and Elliott charges through for a bye. The second ball is a full toss that Elliott drives straight to cover, and they run a single. Dale is hurting and Brandon Jackson, our physio, runs out to provide some treatment. Ten runs are required from the last four balls, although we realise that nine will be enough for New Zealand because they finished higher in the group stage.
Dale races in again and finds the yorker, but Vettori uses all his vast experience to dig the ball out and somehow squeeze it past the fielder to the boundary at third man. The fourth ball is a bouncer, which Vettori attempts to pull but misses, but Elliott is once again sprinting down the pitch, trying to run a bye to the wicketkeeper; Quinton throws at the stumps and just misses. Grant is riding his luck, but he makes his ground.
Five runs are needed from the last two balls, but a boundary will be enough. I know we still have a chance. I walk up to Dale and ask him what he thinks. He says he's going to try to bowl a yorker. I agree, and walk back to my place in the field, still believing we can win.
Dale bowls … it is good … Elliott swings … and connects … impeccably… and the ball soars high into the Auckland night … into a stand full of delirious New Zealanders … for six. It's all over. It's suddenly all over.
In that precise moment, in that moment of defeat, I think about my dream. I see all the familiar images in my mind's eye, see me diving to my right, gathering the ball, springing to my feet, running towards the stumps and taking off the bails … and then I look up and see the reality of Dale lying on the pitch, spent and devastated, Faf hiding his face in his palms, and Morné sitting on the grass, so still and so sad.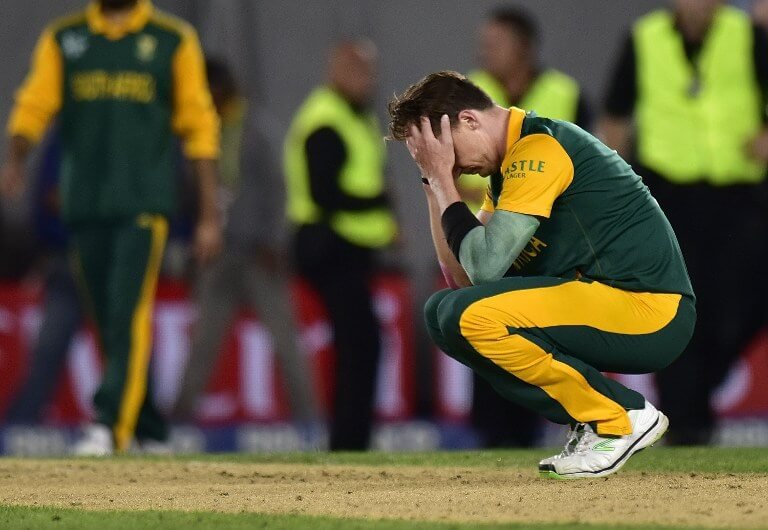 Maybe 20 seconds pass. Lose properly, I tell myself. So I take off my cap and start to walk around the field, either consoling teammates or congratulating New Zealanders on their victory. I am feeling OK, controlling my emotions well until I come across Dan Vettori, my friend and teammate from Royal Challengers Bangalore; he gives me a massive hug, which brings a lump to my throat and a few tears to my eyes.
'You didn't deserve to lose,' he says.
'It is fine,' I reply. 'Congratulations.'
I want to be strong. I want to show I can accept this disappointment. I compose myself, and continue going through the sporting rituals that follow every international, and finally reach the refuge of the visitors' dressing room at Eden Park. Our wives and families are starting to arrive. 
Danielle walks in with my parents. I hug her and hug my mother, and then I hug my father and, as he holds me in his arms, he says: 'It's not your fault, AB. It's not your fault.' And that is that.  The tears start streaming from my eyes, as all the sadness and disappointment suddenly overflow.
This is an excerpt from AB: The Autobiography, published by Pan MacMillan, releasing this week in India.
(Feature image source: Youtube screengrab)