In association with
Adidas
Have you ever in the history of Football witness a phenomenon, where a die-hard fan of a Football club is also supporting and cheering for another Football club?
Believe it or not! This does exist. And nobody knows this better than The Real Kashmir Football Club — after all, their journey stands testimony to it.

Global sportswear giant adidas came together with the Real Kashmir FC last season with a goal to bring about a positive change through the game of football. The team scaled unprecedented heights finishing third in their first appearance in the I-League despite facing several obstacles. adidas took it upon themselves to narrate this positive yet inspiring story of the Snow Leopards and bring football from the stadium to the hearts of the entire country and not only Kashmir.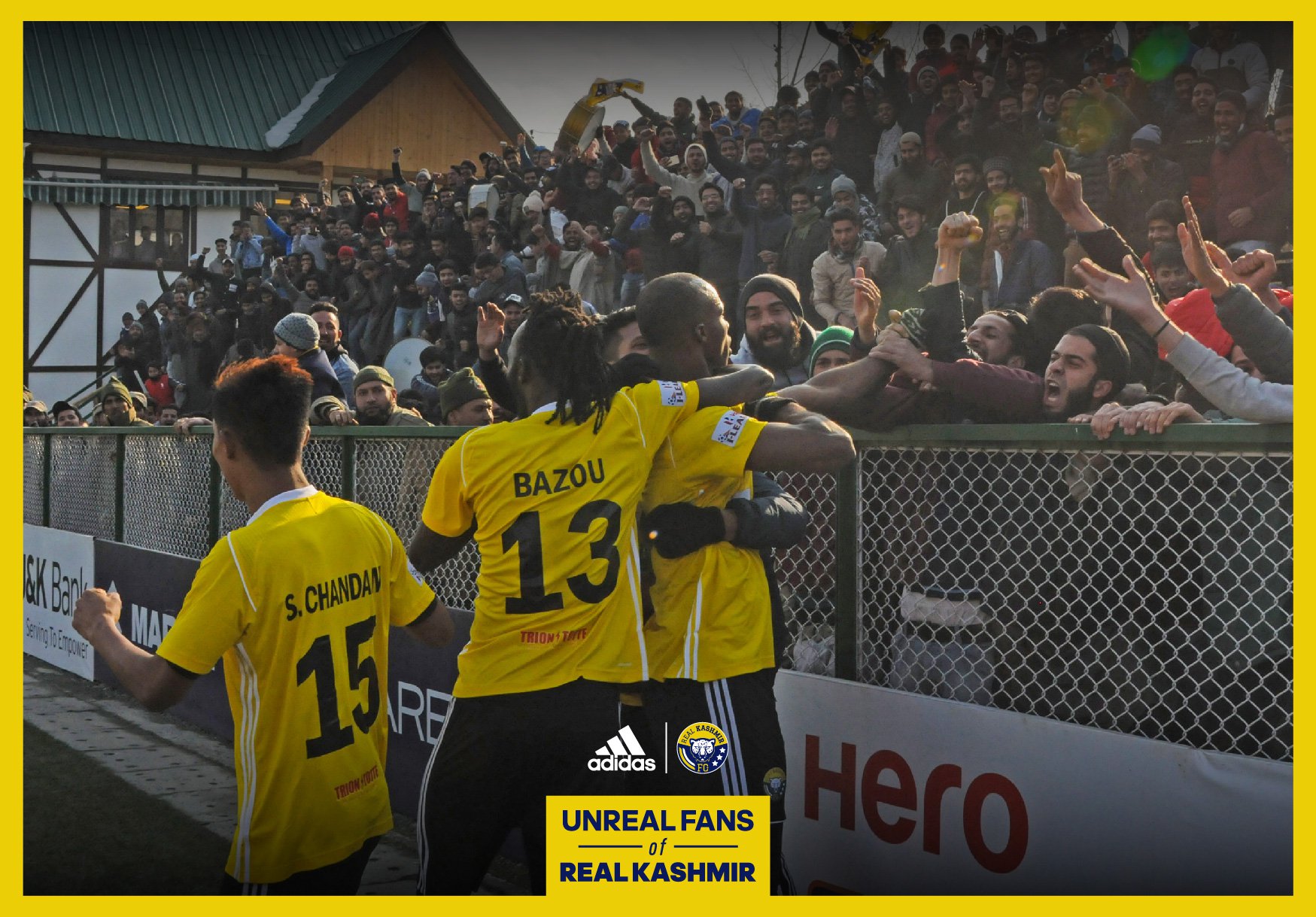 Dedicating this season to the "#UnRealFans Of Real Kashmir" for the snow leopards, adidas has celebrated hope and change like never before.
The last season of I-League saw a unique trend take place – die-hard, loyalists of different clubs started cheering for Real Kashmir FC! And the wave of love was not restricted to the stadium alone, the support was seen all over social media too. In fact, throughout the last season, as the Real Kashmir FC team travelled across the country for their away games, the club received a standing ovation, even from the opponent teams' fans. Now, these fans didn't switch loyalties but we spotted supported both clubs with full gusto. This was truly a rare sight as something like this had never been seen before in football fanfare.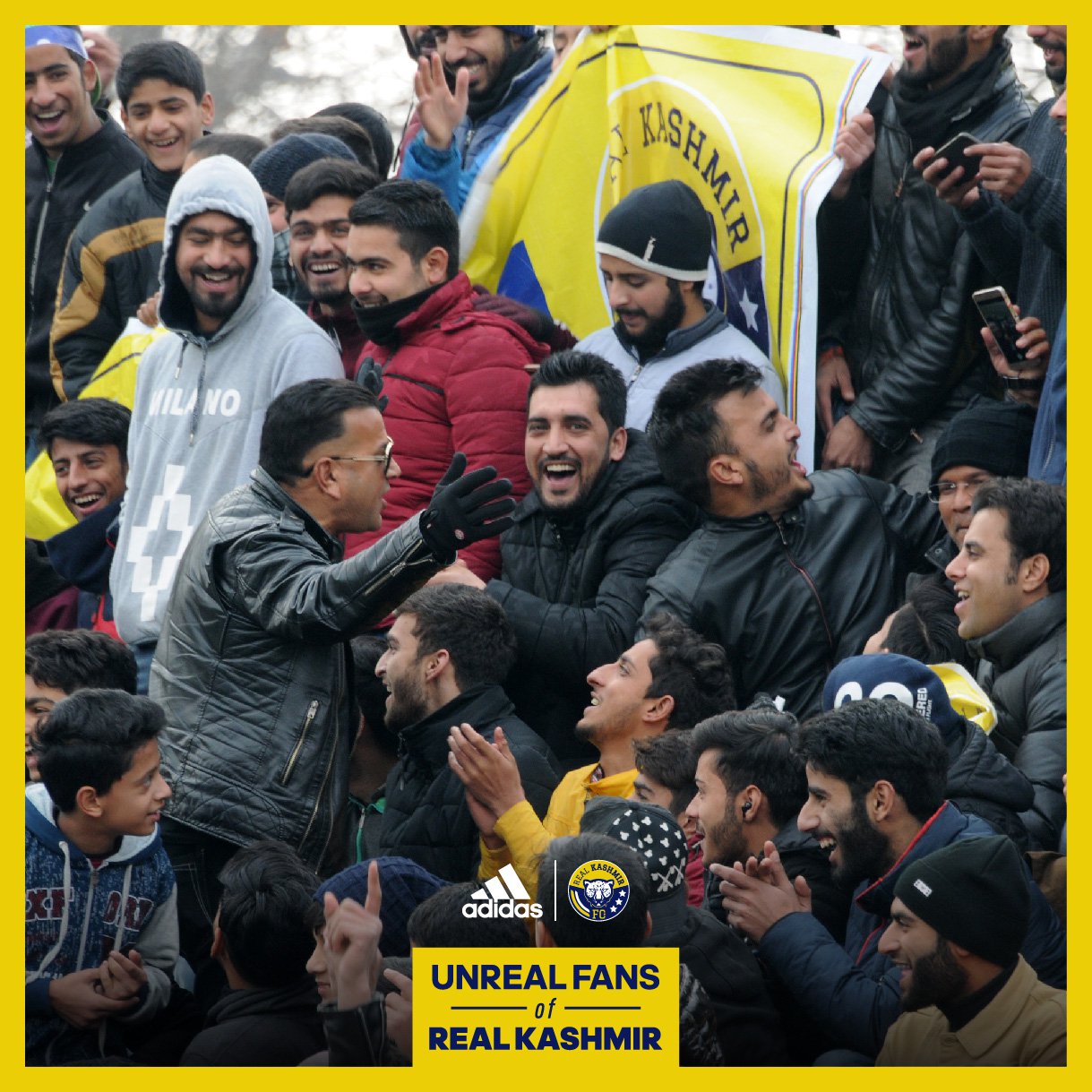 See how Real Kashmir FC has managed to capture the imagination of the country and make fans of football enthusiasts and casual fans alike. As these #UnRealFans back them up like no other.
…When Real Kashmir FC debuted, they changed me. In just three years they qualified for the league. Blockbuster bro, why wouldn't I support them? Underdog stories make this game beautiful. Now they have my full support…
…When Real Kashmir FC defeated the defending champions in their debut match, it was crazy Macha! I couldn't stop talking about it for days. Saw something remarkable after 10 years… 
Real Kashmir FC. Where do I start? Unlike the historical clubs of India they don't have hundred of years behind them. But I can see the positivity they will bring to the next hundred…they aren't just winning matches, they are winning hearts across the country. I haven't been such a loyal fan to any club.
The club's message of "Create. Believe. Inspire" is driving every individual to make a difference — in their game, life and the world. And this is a goal we can all get behind. 
Stay tuned this season and watch out for the Snow Leopards as they tear through the I-league season. Join the unreal fan brigade and invite the real fans to become the #UnRealFans of RKFC.