After his loss to American Sam Querry, hardly anyone saw defending champion Andy Murray redeeming himself as the world-beater in the post-match media interaction. Announcing his injury and looking absolutely devastated after the loss, Murray still had the presence of mind to correct a journalist's sexist question and didn't look at all impressed.
A journalist asked Murray how Querry was the first American to reach the Wimbledon semis after 2009, to which the World no. 1 replied saying 'Male player'. Dumbfounded the journalist excused himself, and Murray repeated himself. Nervous laughter filled the room, but Murray couldn't hide his disappointment at the casual sexism.
Murray's mother was obviously proud of her boy, as she retweeted a saying 'My boy!'.
The women in Murray's life have been important. Mum Judy and wife Kim Sears have always been mainstays.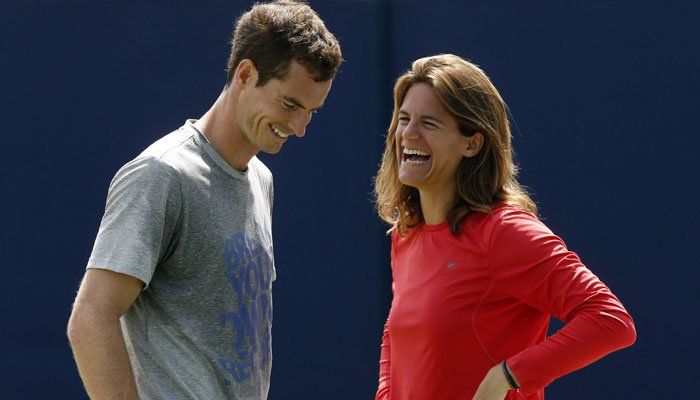 Earlier Murray had even partnered with Amelie Mauresmo, which is hardly the 'norm' on the men's circuit. And he didn't make a big deal of it, just quietly thanked his 'female coach' for her support. 
Twitter is obviously very happy and hailing their champion for shutting down the reporter for his casual sexism –
And this is obviously not the first time he was slaying the journos with his woke-ness.
So proud!