Virat Kohli boasts of an impressive record as captain since taking over the reigns of the Indian Test team two years ago from Mahendra Singh Dhoni. His first Test as captain was a revelation of sorts. In Adelaide, venue of the famous win in 2003-04 under Sourav Ganguly, Kohli and Murali Vijay were on course to doing something incredible — chase down 364 in the final innings. They ended up 48 runs short, but it went down as one of the most fighting defeats in recent times.
Since then, under Kohli's leadership, India has won nine Tests out of 16 matches and lost only two with other five ending in draws. As a skipper, the aggressive Delhi batsman is yet to lose a Test at home. 
So, what makes Virat Kohli, the Test captain, click? Where does he draw inspiration from? What is his approach to captaincy? The skipper opened up in a detailed interview with BCCI.tv.
Here are excerpts from the interview.
Kohli on MS Dhoni's leadership
"When I was playing under MS Dhoni it was all about preparing for my own batting plans and I didn't have so much responsibility in terms of leading the team. Decision making is very hard at times and it takes a lot of courage to do that."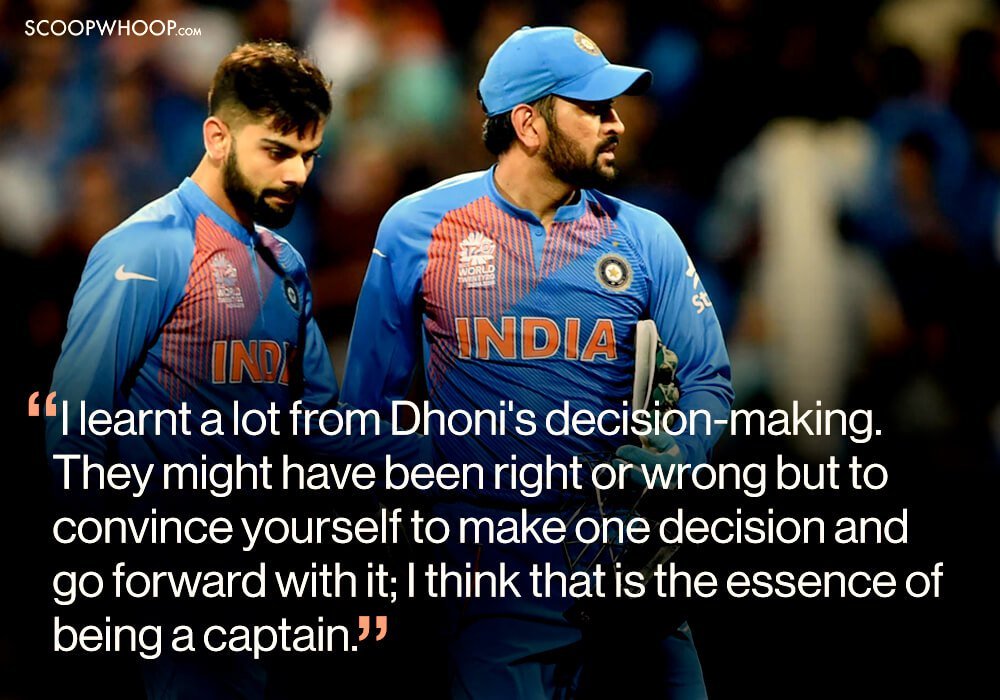 On his early days as a captain
It is very important to make mistakes and have a cluttered mind and not having a clarity of thought just to be able to understand how important those things are. First few Test matches I was at sea and I didn't know plan B of something else that we could have done."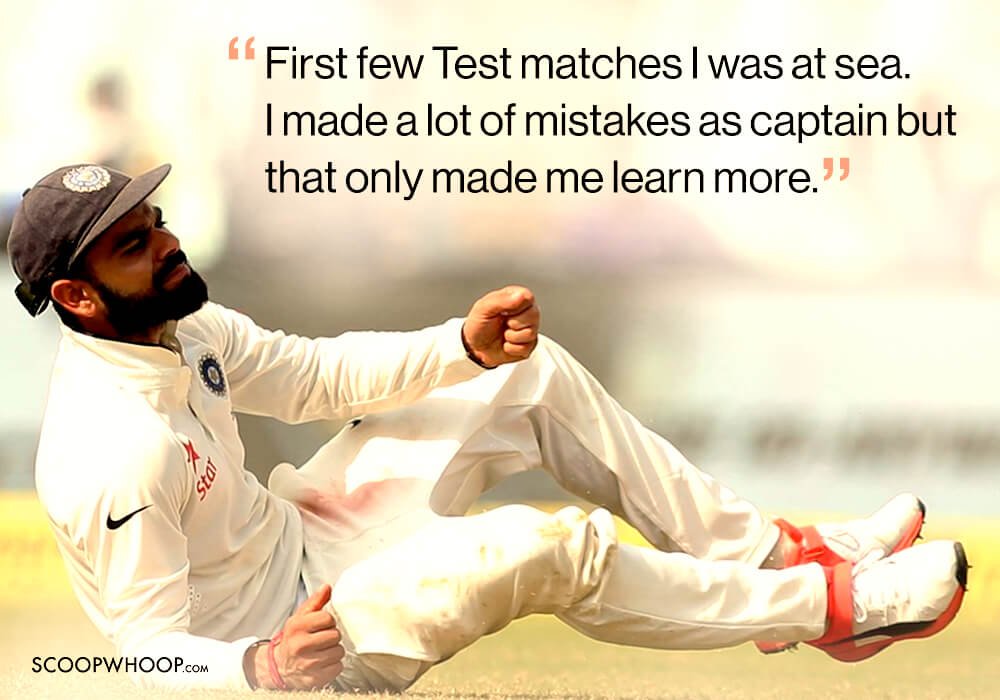 On his first big team talk
The thing that gave me belief that I can lead this young team was on the fourth day of the Adelaide Test when Australia was still batting. We had a brief chat in the change room in terms of me addressing the players that whatever target they give us, we are going for it no matter what. I asked, 'Do all the eleven players buy into it and agree?' And all eleven players said yes and we agreed to going into the rest of the Test with that mindset. Although we lost the game, that particular moment showed to me trust and courage from the whole bunch. 
On how this team deals with losses
We lost in Galle and I remember we sat in the change room for close to two hours. We spoke our minds and spoke our hearts out in terms of what we need to do ahead and how we can help and motivate each other, get rid of personal preparation and focus on what the team wants and that helped immensely. Losses are the most important things in life and help you to keep learning and keep getting better.
On the impact of Anil Kumble as head coach
The one big factor is the mindset that he brings in as a bowler. He gives that belief to our bowlers that things do happen if you persist for long enough. His experience is priceless. To be in those situations and having done them in the past himself makes a massive difference. There is an extra belief in the change room having a player who has already done those things himself.