India versus Pakistan matches have always been a delight to watch and last night's match proved that. India won the match against Pakistan by 228 runs and registered a thumping victory. The match gave us many memorable moments and one of them was the Virat Kohli and KL Rahul partnership. But did you know that KL Rahul only got to know at the last minute that he would be batting?
Speaking to Star Sports, KL Rahul said,
"Paanch minute toss se pehle hi Rahul bhai aa ke bole ki you might have to play because Shreyas got a back spasm last minute. Aur main batting ka kuch samaan le kar nahi aaya tha – I didn't get my batting t-shirt, my skins, kuch nahi laaya tha main. Aise hi aayi tha main ki paani pilana hai abhi, full sleeve t-shirt le kar aaya tha ek bas. so then, last minute the manager had to run to the hotel and get my stuff."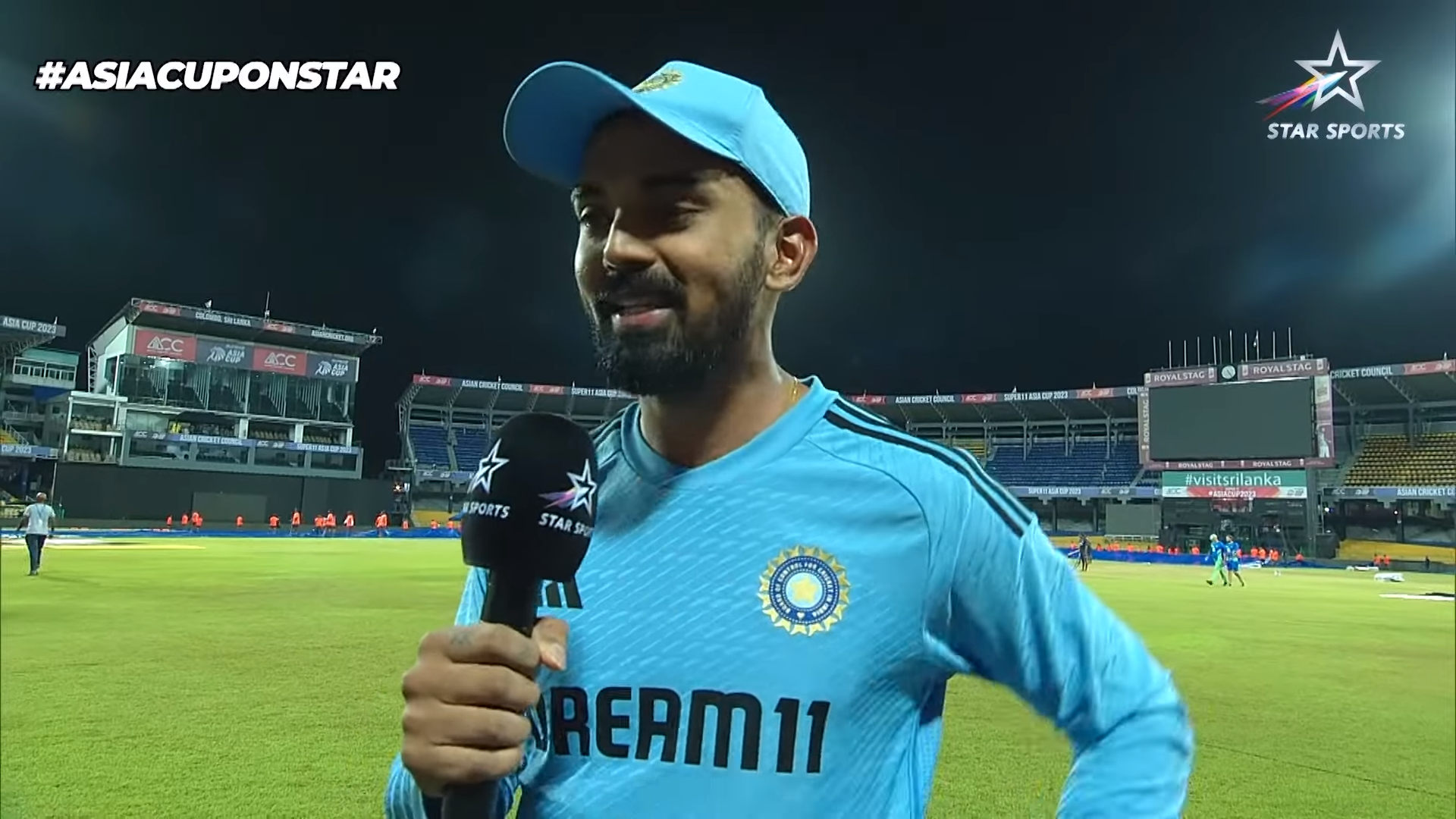 And it paid off so well. Kohli and Rahul ended up scoring 233 off 194 deliveries and led India to their win. Adding to it, KL Rahul also said, "Strange things have happened so far in my career a lot of times. Ye pehli baar nahi hai, bohot baar ho chuka hai already. Toh mentally I guess I know what to do when I'm thrown in the ring."
KL Rahul's performance at the Asia Cup match became one of the most talked about things on the internet. Here's what people had to say.
What a star!
Also Read- Ahead Of India-Pak World Cup Match In Ahmedabad, Fans Book Hospital Beds With Breakfast & Dinner!