The Indian contingent at the 19th Asian Games 2023 is on a roll. Recently,our country won the gold medal in equestrian. The equestrian dressage team comprising Hriday Chheda, Anush Agarwalla, Divyakriti Singh and Sudipti Hajela brought the gold medal home after a long wait of 41 years.
The country didn't even have a team at the last Asian Games for this event and we didn't have success in the past few decades. Their win comes as a proud moment for all Indians. Anush Agarwalla rode his horse Etro and scored 71.088. Hriday Chheda rode Chemxpro Emerald and he scored 69.941. Divyakriti Singh scored 68.176 on her horse, Adrenalin Firfod. Sudipti Hajela scored 66.706 on Chinski. Their best three scores were added and that came up to 209.205.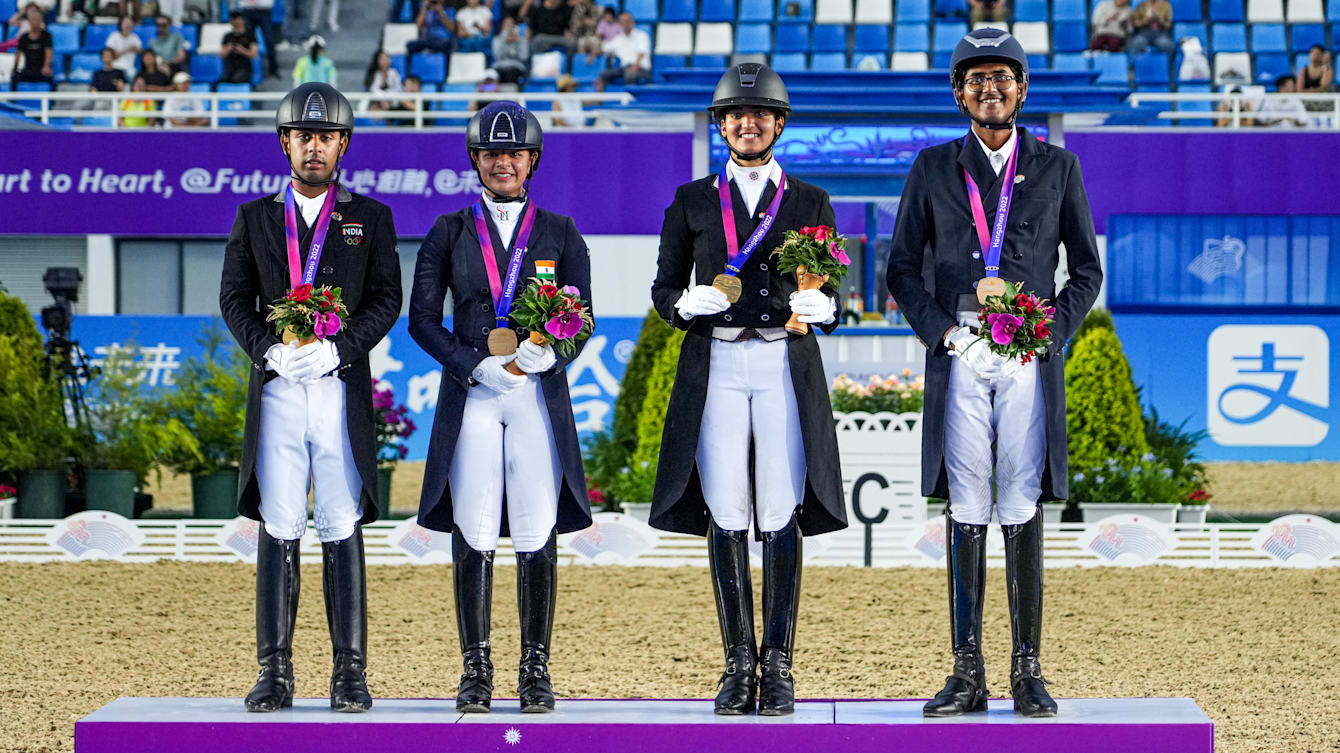 Speaking to The Indian Express, Divyakriti said, "Everyone made a lot of sacrifices. But the whole journey makes a lot of sense now." Sudipti added, "The good thing was all of us were in it together. We wore blinkers and kept going." It is important to note that the equestrian team is self-funded. They live away from their families and have fought court battles to reach this stage.
Their families had to sell their homes so that the players could train. Divyakriti's father sold their family home in Jaipur so that she could buy two horses and train in Europe. Their families have spent over ₹3-5 crore for their training, mentions The Indian Express report.
The fact that the Indian team had to leave the country and train in a foreign land owing to the lack of resources here is concerning, to say the least. Nevertheless, their win is being celebrated as an iconic moment on social media. Here's what people had to say.
This moment is an important win for the country at the Asian Games.