Lee Chong Wei, Malaysia's veteran world number one, captured the All-England Open on Sunday with a trampling 21-12, 21-10 win over China's unseeded Shi Yuqi.
It was Lee's fourth All-England title, which equals the achievement of Morten Frost, the Dane who is his coaching director in Kuala Lumpur.
His tally is more than any singles player of the Open era except Lin Dan, the Chinese genius who is the only opponent consistently to get the better of him.
The women's singles also produced a record, with Tai Tzu Ying, the top seed, becoming the first All-England champion in any discipline from Taiwan.
But there was misery for China who suffered their worst tournament for two decades.
At 34, Lee is the oldest singles champion of the Open era.
Lee disclosed afterwards that he almost didn't make it to Birmingham, unsure whether his damaged left knee heavily strapped would tolerate competitive stresses.
"When I decided to come — which was a very close decision — I never at all thought that I would win the title," said Lee.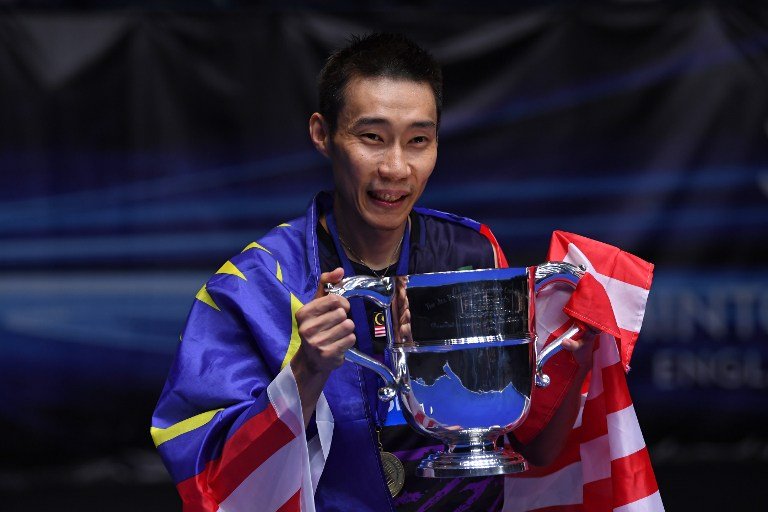 "Yes, I am very surprised. I came because it might be my last, and I just wanted to come and enjoy it."
After two matches he was already feeling more confident about the injury, although he claims it was "never a hundred percent".
His 21-year-old opponent had found a path past Lin Dan, who appeared like an avuncular compatriot during their semi-final rather than the most fearsome player of his era.
It presented Shi with his first major final, whereas Lee has had seven at the All-England alone, and many others, and the vast difference in experience showed cruelly.
When the newcomer tried to keep the shuttle away from the net, where Lee had scored so heavily in his earlier matches, he found the veteran as brilliantly light-footed as ever, punching clears and, for the first time this week, launching punishing aerial attacks.
From 8-7 in the first game it was mostly one-way traffic, with Shi trying different ways to redirect the flow, but finding that Lee was now able to unleash a complete and unstoppable all court game.
"I relaxed my mind," Lee said, admitting it was a by-product of no longer expecting to win.
That is a mental skill he will try to re-create at Glasgow in August for the world championships, a title which has narrowly eluded him.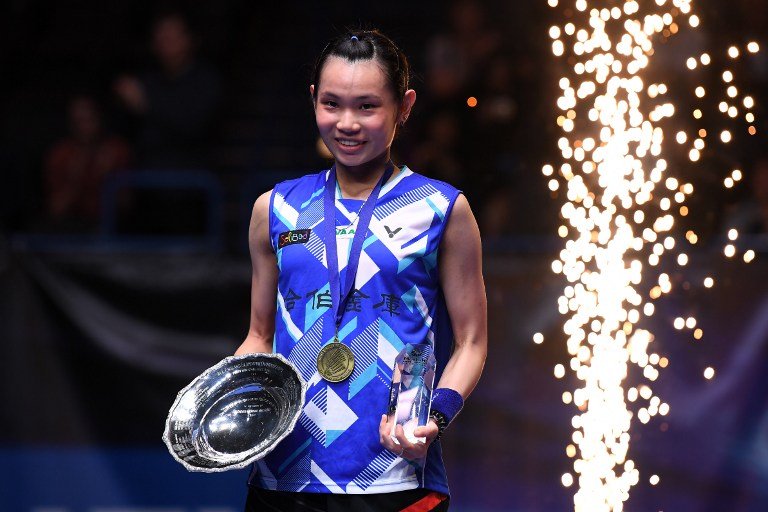 Tai Tzu Ying, the women's top seed, becoming the first All-England champion in any discipline from Taiwan.
She was unpredictable but dangerous, with a smash clocked at 223 mph, and overcame Ratchanok Intanon, the gifted former world champion from Thailand, despite trailing by five points in the second game.
The match also had a twist in the tail. Ratchanok seemed about to level the match at 20-18 in the second game when her sliced smash was called in. But a video replay appeal summoned an image showing the shuttle one inch out and, buoyed by the adrenalin of this escape, Tai snatched three more points and the match, winning 21-16, 22-20.
China captured only one title, the mixed doubles, through Lu Kai and Juang Yaqiong, which equalled the lowest total in two decades for the sport's most successful country.
It left head coach Li Yongbo, who earlier claimed that the fallow period "doesn't mean we are going to fall behind," still seeking evidence to support his assertion.