On Sunday, the country's top wrestlers protesting for the arrest of the WFI chief Brij Bhushan Sharan Singh who has allegedly exploited women wrestlers sexually, were detained and forcefully removed from their protest site. These protesting wrestlers have now announced that they will throw their medals in the Ganga.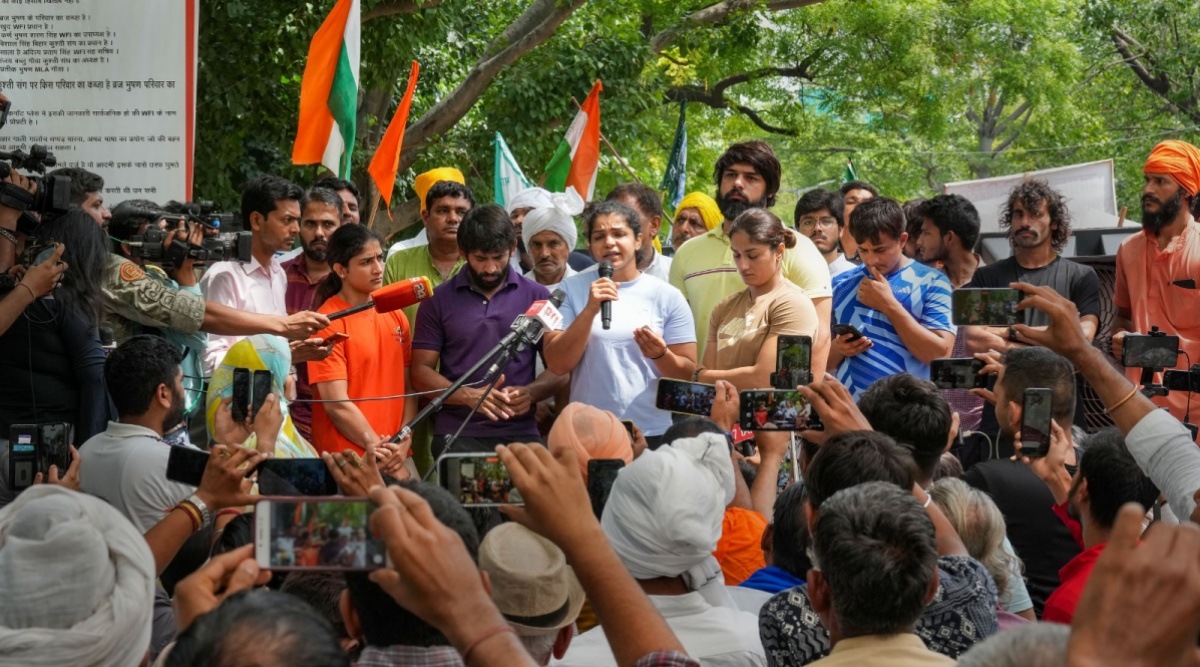 After these wrestlers were detained and removed from their protest site at Delhi's Jantar Mantar, they have now announced that they will throw their medals in River Ganga today at 6 PM and then sit on an indefinite hunger strike at India Gate. Olympic and Commonwealth Games winner Bajrang Punia took to Twitter and released a statement.
Take a look at the tweet here.
"These medals are our life and soul. After they get washed away in the Ganga, there will be no point in our living. That's why we will sit on fast unto death at India Gate. India Gate is the place of our martyrs who sacrificed their lives for the country. While playing at the international level, our feelings were also like those of soldiers," read the statement in Hindi.
The heartbreaking announcement has made people furious. Seeing the country's top sportsmen struggle to fight for their rights has made people aware of their situation. Here's what they had to say.
Truly heartbreaking.
Also Read: Here's What The International Media Is Saying About The Ongoing Indian Wrestlers' Protest