The war of words between the ICC (International Cricket Council) and the BCCI (Board of Control for Cricket in India) went into overdrive as Anurag Thakur came out all guns blazing against the world body of the sport.
The BCCI chief was speaking in Washington and made it loud and clear that India was quite easily the most important cricketing nation – and that sidelining India will be counter-productive.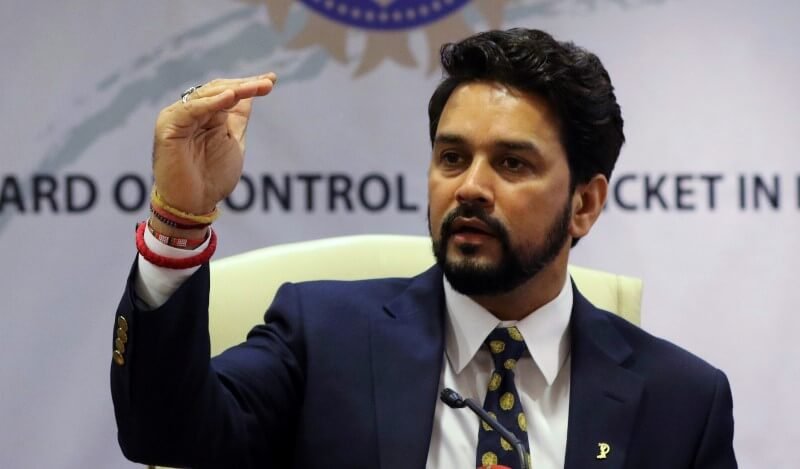 Thakur is also miffed at the fact that former BCCI president Shashank Manohar has forgotten his duties towards India since he became ICC chief. The main issues are the two-tier Test system and exclusion from the ICC finance committee which, according to the BCCI, has sanctioned thrice the budget for the Champions Trophy in England when compared to the World T20 held in India this year. 
Thakur was quoted by The Indian Express on multiple issue, but some of the things he said really stood out.
On Shashank Manohar:
"You say you have no time to look after Indian cricket, because you want to look after the world, but if you don't think about your country, how can you think about the world?"
On India's power in world cricket:
"In cricket), they can't run the world without India. World cricket is where they are now because of India and to sideline us will be counterproductive."
On being excluded from ICC financial committee:
"India is where the maximum money comes from. So how can they have a financial committee without any BCCI representative?"
Click here to read the full Indian Express report.