There was no end in sight to the standoff between the Board of Control for Cricket in India (BCCI) and the Lodha committee, with the board deciding to continue its opposition to some of the reforms suggested by the Supreme Court-appointed panel after a meeting on Saturday.
"We maintain that there are certain clauses that are practically not implementable. Our legal counsel Kapil Sibal will continue with the argument on Monday," a senior board official said.
The decision was reached after a meeting of the representatives of its full members, and BCCI made it clear that 'One State One Vote, One person One post, age cap, cooling off period' remain contentious issues.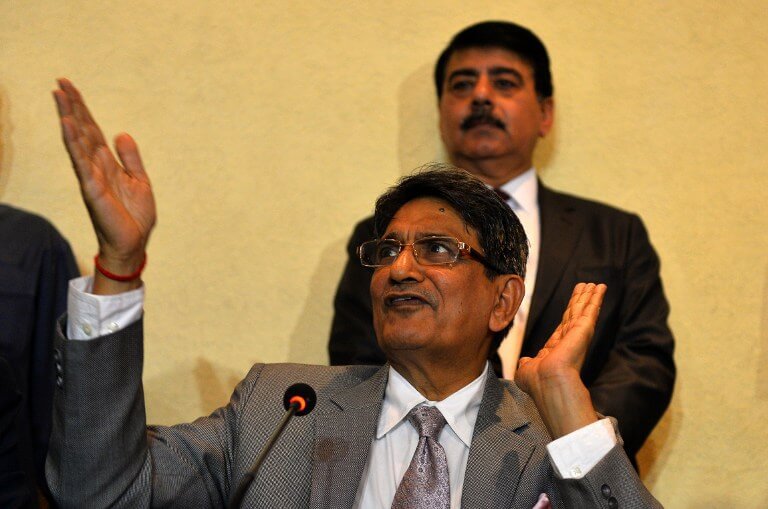 The only BCCI units to have accepted the Lodha committee recommendations in toto are Tripura, Vidarbha and Rajasthan.
BCCI President Anurag Thakur's affidavit, to be submitted to the Supreme Court, was also a focal point of discussions and a board official said it would be submitted to the apex court on Monday.
The apex court had directed Thakur to file an affidavit and clarify whether he had asked the International Cricket Council (ICC) to write that the Lodha recommendations amounted to government interference. This was reportedly claimed by ICC Chief Executive Dave Richardson in some recent media interactions.
With Supreme Court scheduled to hear the case on Monday, it was the last chance for the richest cricket body in the world to discuss the issues which it felt would affect the functioning of the board.
At Saturday's meeting, the suspended Rajasthan Cricket Association's Deputy President Mehmood Abdi also turned up but met only BCCI Secretary Ajay Shirke.
Feature image source: AFP