Not just a leader, Mahendra Singh Dhoni was also a saviour for his successor Virat Kohli, who revealed that the talismanic former skipper prevented his ouster from the Indian team many a times.
Kohli has played his entire international cricket under Dhoni's captaincy since his ODI debut in Sri Lanka back in 2008.
In his initial days both in ODIs and Tests, Kohli didn't show consistency and his place wasn't secure but Dhoni had immense faith in his talent and abilities.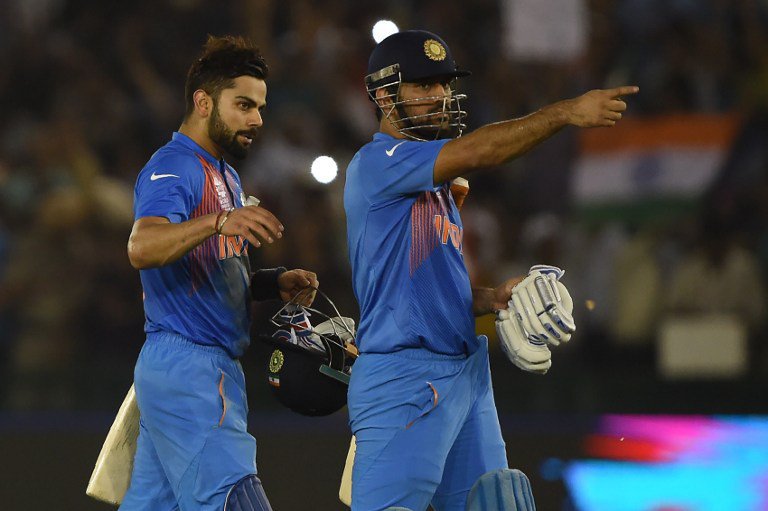 "He (Dhoni) will always be the person, who guided me initially and gave me opportunities. He gave me ample time and space to grow as a cricketer, saved me from getting dropped from the team many a times," India's captain in all formats gave one of the most beautiful tributes on 'bcci.Tv'.
India's No.1 batsman made it clear that replacing Dhoni as a captain is a big ask.
"Obviously, these are massive shoes to fill. You think of MS Dhoni and the first word that comes to mind is captain! You don't relate MS Dhoni in any other way. For me he is always going to be my captain," said Kohli.
On Wednesday, Dhoni relinquished captaincy in limited overs format and the senior selection committee officially handed over the baton to Kohli, who was already leading the side in the longest format.
Kohli's new assignment starts with the six-match limited overs series against England starting in Pune on January 15.
Feature image source: AFP