Footballer Cristiano Ronaldo's decision to remove two bottles of Coca-Cola from his table and asking people to drink water instead has reportedly cost the cold-drink company more than $5 billion. 
The company's stock price dropped from $US56.10 ($73) to $US55.22 ($71.86) almost immediately after Ronaldo snubbed the soft-drink. 
Ahead of Portugal's game against Hungry, Ronaldo was about to address the press, where he took notice of the two bottles of coke and removed them from sight. He replaced them with a bottle of water and just declared 'water' or 'Agua' in Portuguese.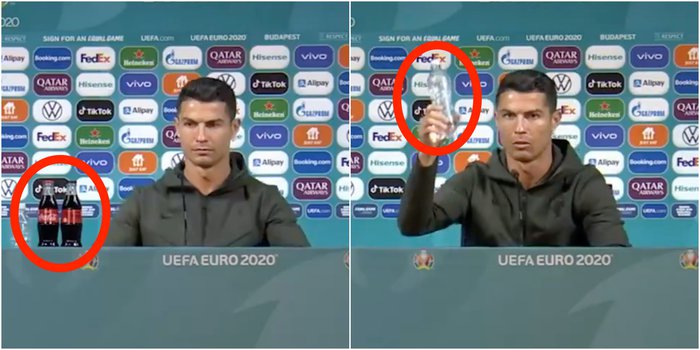 Mind you, Coca-Cola is one of the official sponsors of Euro 2021.
Twitte, too has been discussing the massive impact Ronaldo has, across the markets. 
Well, now that is an influencer.