Dani Alves inspired Juventus to a 2-1 win over Monaco on Tuesday to send the Italian club to its second Champions League final in three years.
Alves set up Mario Mandzukic's opener in the 33rd minute and got on the scoresheet himself on the stroke of halftime with a fantastic volley as Juventus swept to a 4-1 victory on aggregate.
It was a fantastic performance from the 34-year-old wing back, who many described as being past his best when he joined from Barcelona on a free transfer in the offseason.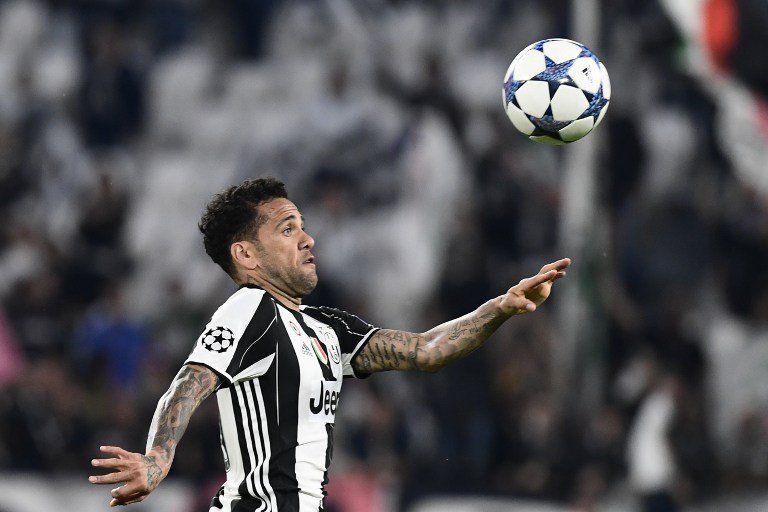 "Three months ago, some people wanted to strangle Dani Alves," Juventus coach Massimiliano Allegri said with a smile.
"But when a player is good, he's good in June, September and the following June… He hasn't turned mediocre. Anyway, Alves is not someone we've discovered in the past three months. He's won 29 titles … I'm proud to coach all these lads because they are extraordinary, both on a technical and human level."
Kylian Mbappe scored a consolation goal in the 69th minute for Monaco, as Juventus remained on course for the treble.
Allegri's side is likely to secure an unprecedented sixth Serie A title on Sunday at Roma, while it is also in the Italian Cup final.
Two years ago, Juventus was in a similar position but it lost the final 3-1 to Barcelona. This time, it could be Juve's year, especially after it eased past the Catalan team 3-0 on aggregate in the quarterfinals.
It will face another Spanish side in the final in Cardiff on June 3, as Real Madrid leads Atletico Madrid 3-0 ahead of Wednesday's second leg match.
Juventus will be attempting to end a 21-year wait for a European trophy.
Feature image source: AFP