Since the time MS Dhoni's retirement talks have begun, people have started looking for cues regarding the same. 
He picks up the bails- *maybe he is retiring*, he uproots the stumps- *maybe he is retiring*.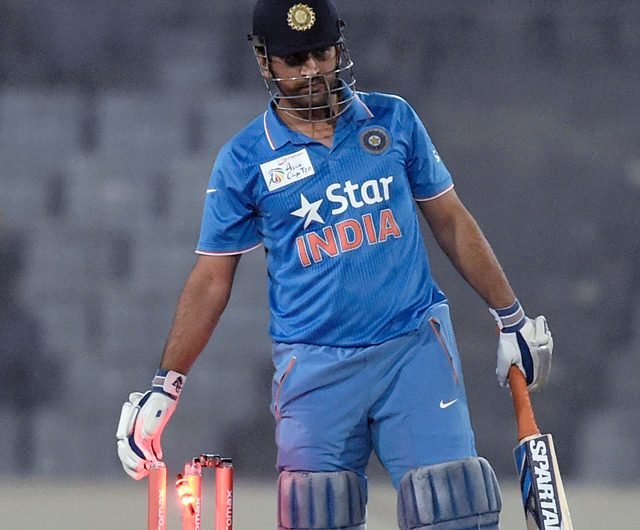 Evidently amused by these assumptions, he told batting coach Sanjay Bangar to take the ball from him because people might think he is retiring. 
Ball lelo nahi to bolega retirement le rahe ho.
Bangar also laughed because he knew MS was correct. 
Things started last year, when he took the ball from the umpire after a match against England and people assumed it would be because he is going to retire.
Amid all the retirement talks, Dhoni played a crucial 87-run innings in yesterday's match and became the oldest cricketer from the country to win ODI Player of the Series award.
After seeing this clip, we are assuming he is not to planning to retire any time soon and that's a very happy news.