World number two Novak Djokovic confirmed on Tuesday he has split from his coach Boris Becker after three years working together.
"Boris Becker and I have jointly decided to end our cooperation," Djokovic, who won this year's Australian and French Open titles, wrote on his official Facebook page.
The Serb has won 12 Grand Slam titles in his career — six while working with Germany's Becker — twice in Australia (2015, 2016) and Wimbledon (2014, 2015) and the French (2016) and US Open (2016) once.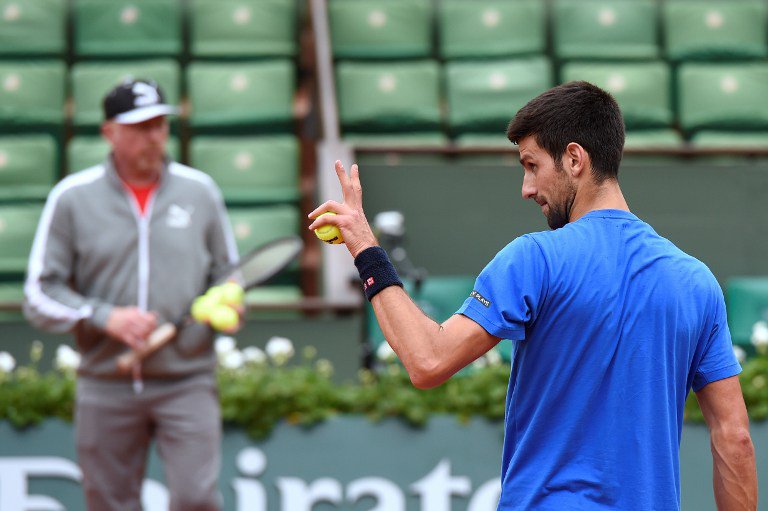 "The goals we set when we started working together have been completely fulfilled, and I want to thank him for the cooperation, teamwork, dedication and commitment," said the 29-year-old Djokovic.
"On the other hand, my professional plans are now directed primarily to maintain a good level of play, and also to make a good schedule and new goals for the next season.
"In this regard I will make all future decisions."
Becker, now 49 and who won six Grand Slams himself, reacted on Twitter by posting a photo of himself and Djokovic celebrating this year's French Open title.
After his Paris triumph in June, Djokovic had a complicated second half of the season, losing the world number one ranking he had held for 122 weeks from July 7, 2014 to Britain's Andy Murray in November.
Djokovic also lost his Wimbledon and US Open titles and was eliminated in the first round of the Rio Olympics by eventual champion Juan Martin Del Potro of Argentina.
Djokovic had made a change to his coaching team towards the end of the 2016 season with Spaniard Pepe Imaz joining him for the Paris Masters, where the record four-time champion fell in the quarter-finals, and the World Tour Finals in London where he lost to Murray.
Feature image source: AFP