Eugenie Bouchard attacked Maria Sharapova as a "cheater" over her return from a drugs ban and suggested the Russian should be kicked out of tennis for life. Bouchard said the Women's Tennis Association was sending the wrong message in allowing the five-time Grand Slam-winner to come back from her 15-month suspension.
Russia's Sharapova — the world's highest-paid female athlete for more than a decade until last year, according to Forbes — won on Wednesday on her comeback after testing positive for meldonium.
"I don't think that's right. She's a cheater and so to me, I don't think a cheater in any sport should be allowed to play that sport again," Canada's Bouchard, the world number 59, told TRT World in Istanbul.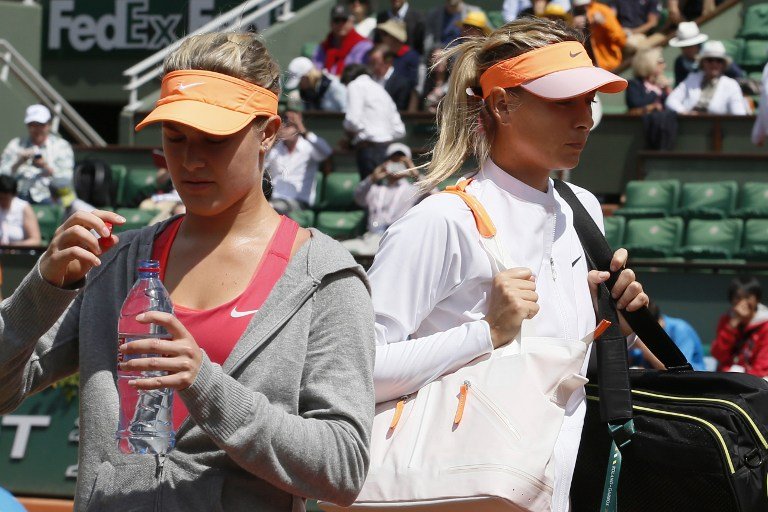 "It's so unfair to all the other players who do it the right way and are true. So I just think the WTA sends the wrong message to young kids: you know, cheat and we'll welcome you back with open arms. So I don't think that's right. She's not someone I can say I look up to any more because it's definitely ruined it for me a little bit."
Sharapova, 30, has pleaded that she had been taking meldonium for medical reasons for 10 years and didn't know it had been added to the list of banned substances last year.
Her return on a wildcard in Stuttgart, where she beat Roberta Vinci on Wednesday, has proved divisive with both criticism and support from her fellow players.
Sharapova will learn on May 16 whether she will receive a wildcard for the French Open, the year's second Grand Slam which she won in 2012 and 2014.
Feature image source: AFP