Roger Federer moved into a 12th Wimbledon semi-final and within touching distance of a record eighth title Wednesday as injury-hit Andy Murray and Novak Djokovic crashed out on a dramatic day at the All England Club.
Swiss maestro Federer eased to a 6-4, 6-2, 7-6 (7/4) win over Milos Raonic to become the second oldest Wimbledon semi-finalist of the Open era.
However, defending champion Murray, severely restricted by a right hip injury, was dethroned by Sam Querrey 3-6, 6-4, 6-7 (4/7), 6-1, 6-1.
Three-time winner Djokovic was also heading for the exit after the second seed quit his quarter-final against Tomas Berdych with a right elbow injury while trailing 7-6 (7/2), 2-0.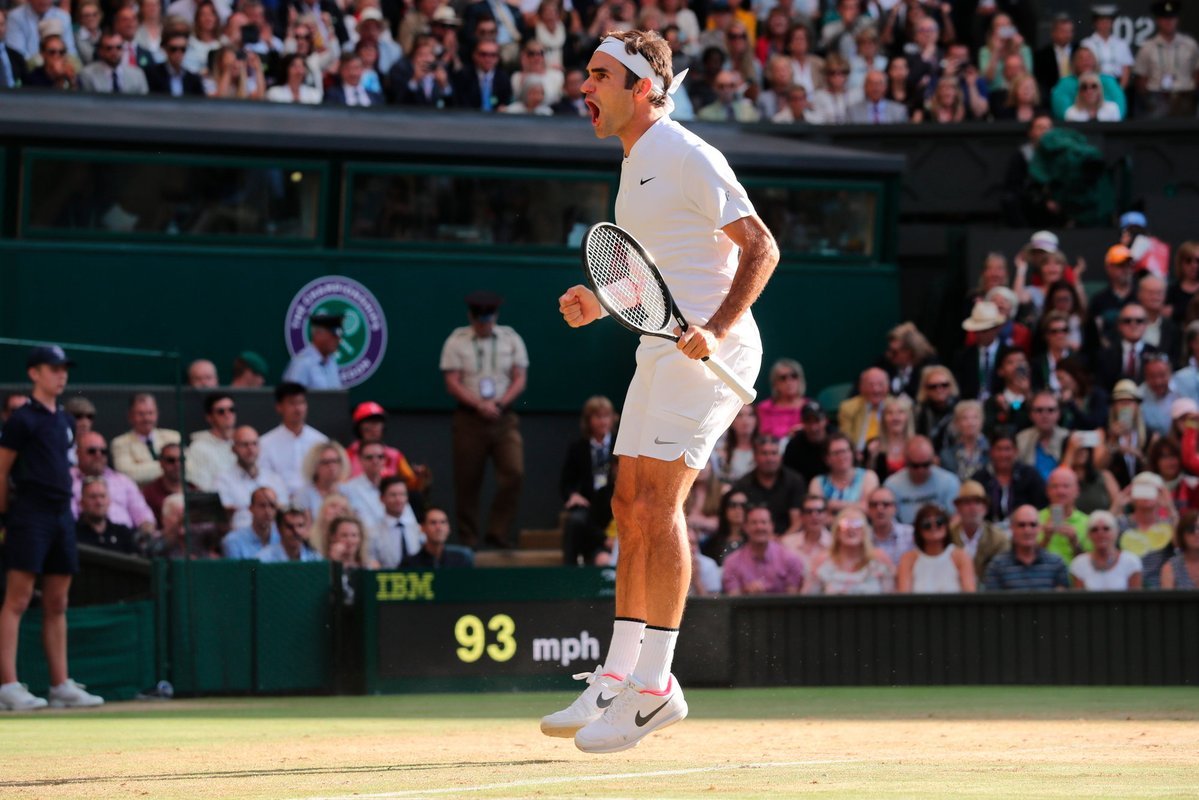 It means that Federer will face Berdych in Friday's semi-finals while Querrey will tackle Marin Cilic after the former US Open champion put out Gilles Muller, the conqueror of Rafael Nadal, 3-6, 7-6 (8/6), 7-5, 5-7, 6-1.
Federer, 35, and playing in his 100th match at the All England Club on Wednesday, is the second oldest man to reach the semi-finals after Ken Rosewall, who finished runner-up in 1974 at the age of 39.
"100 matches, I can't believe it, that's a lot," said Federer, who will succeed Rosewall as the oldest ever champion should he take the title and a 19th Grand Slam crown on Sunday.
"I'm very happy my body kept me going over all these years. I'm very pleased with how I'm playing."
Canadian sixth seed Raonic had knocked out Federer in the semi-finals in 2016, a defeat which led the Swiss superstar to shut down the rest of his season to rest a knee injury.
On Wednesday, Federer matched the big-serving Canadian with 11 aces while crunching a spectacular 46 winners.
He also saved all five break points he faced and has reached the semi-finals without dropping a set.
On Friday, he will take an 18-6 career record over Berdych into their semi-final.
One year after knocking out 2015 champion Djokovic in the third round, 29-year-old Querrey, the world number 28, accounted for Murray.
The big American will be playing in his first semi-final at the majors at the 42nd time of asking.
Murray's challenge petered out when he began limping off his right leg, his movement severely compromised by a recent hip problem.
"I knew I wasn't going to do any major damage by playing so I wanted to try and see if it was possible to find a way at the end," said two-time champion Murray, reluctant to dwell on his injury.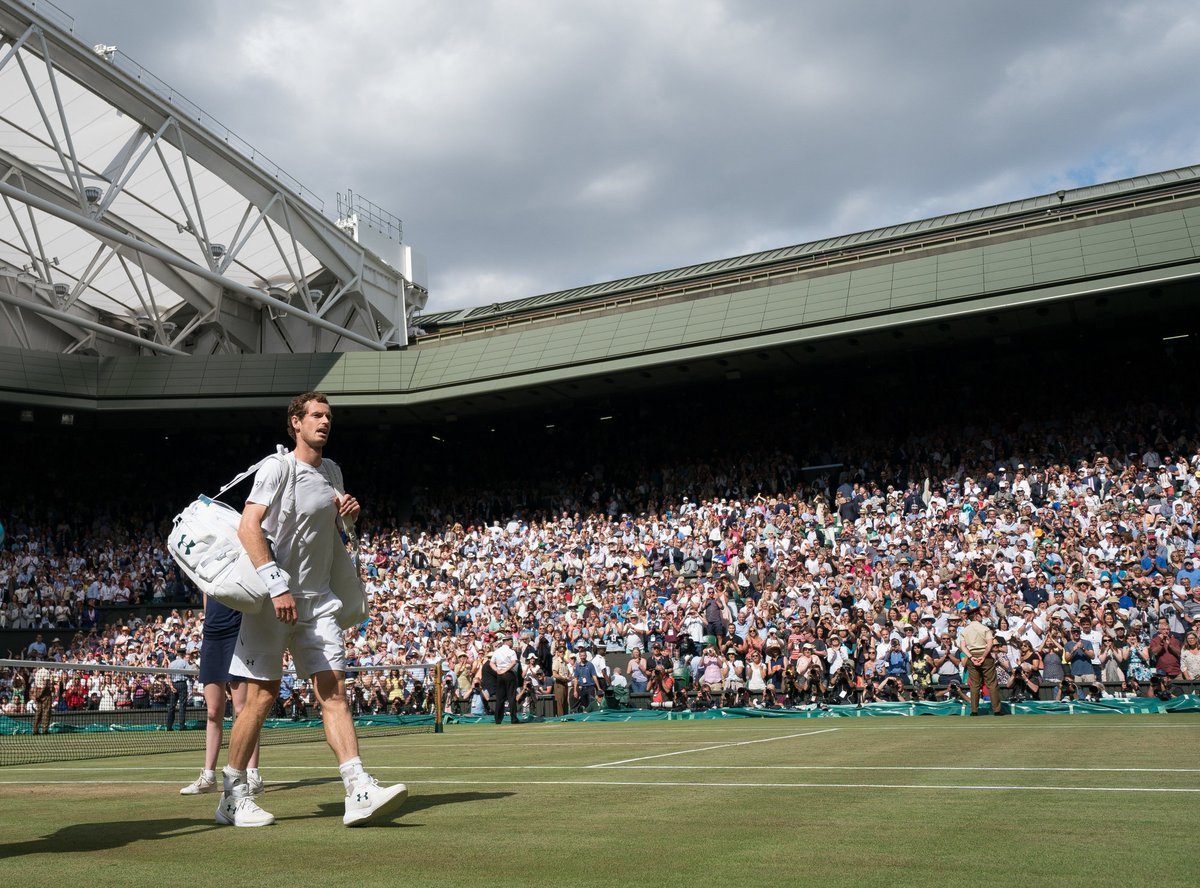 Hip, elbow problems for Murray, Djokovic
"I have had a problem with the hip for a long time. It's sore. But I tried my best, I gave everything I had and I am proud of that.
"It's disappointing to lose. It was an opportunity and I'm sad it's over."
Querrey is the first American man in the semi-finals of a Grand Slam since Andy Roddick finished runner-up at Wimbledon in 2009.
"I'm still in a state of shock. I'm glad I hit that last serve in," said Querrey, who finished with 27 aces and 70 winners.
"I didn't start the best but I just kept swinging away and found my groove in the last two sets."
The only consolation for Murray was that Djokovic's defeat means he will remain as world number one.
Djokovic said a right elbow injury was to blame for his retirement against 2010 Wimbledon runner-up Berdych, a player he had defeated 25 times in 27 previous meetings.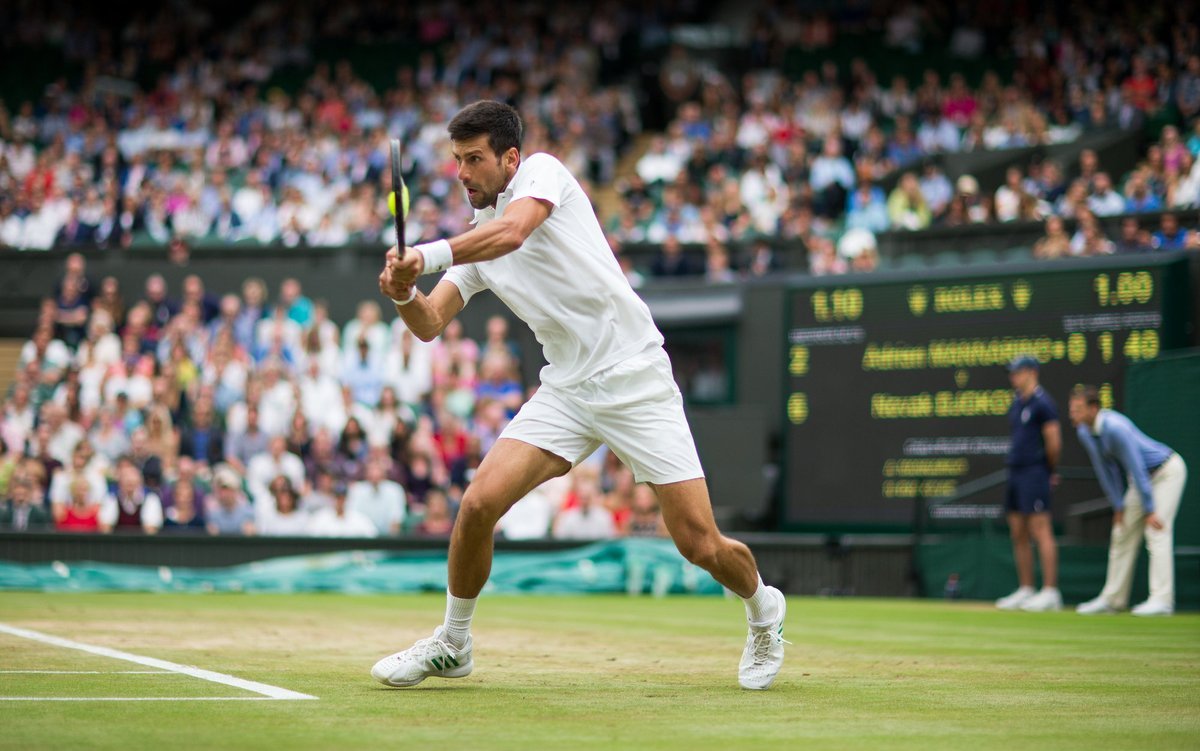 The Serb needed treatment at the end of the first set and was already dealing with a long-term right shoulder problem.
Djokovic admitted that a long rest might be the best therapy.
"There is a possibility that the doctors will propose surgery, but I don't think that is good," Djokovic told the Serbian press after his first Grand Slam retirement since the 2009 Australian Open quarter-finals.
"To go be cut in a surgery or to poison myself with pills… none of these solutions is good.
"A logical conclusion is that a rest and a longer break is a logical solution."
Seventh seed Cilic reached his first Wimbledon semi-final having lost in the quarter-finals on his last three visits.
Cilic, hoping to reach his second major final, has won all four of his meetings with Querrey, including three at Wimbledon in 2009, 2012 and 2015.
The second of those encounters was the second longest match in Wimbledon history at five hours and 31 minutes, something Cilic doesn't want to experience again on Friday.
"Hopefully it's not the longest one ever," he said.
Feature image: Wimbledon