It is very tough for fans- even ardent followers- to comprehend the greatness of Roger Federer and Rafael Nadal. They are from a different planet, a different universe maybe, where people are so close to God that they hardly ever falter. 
No wonder then, that the two get along so well. They have the same home.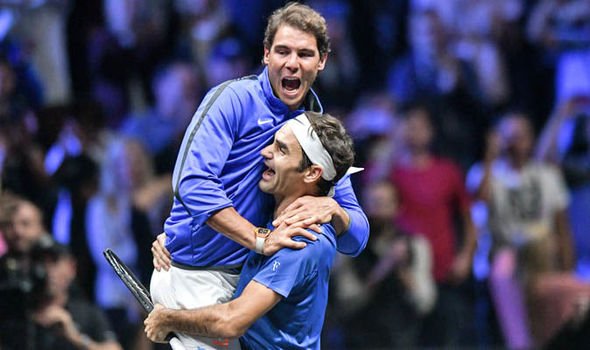 Their on-court rivalry could never come in between their adoration and respect for each other. Here are just a few heartwarming instances of the same.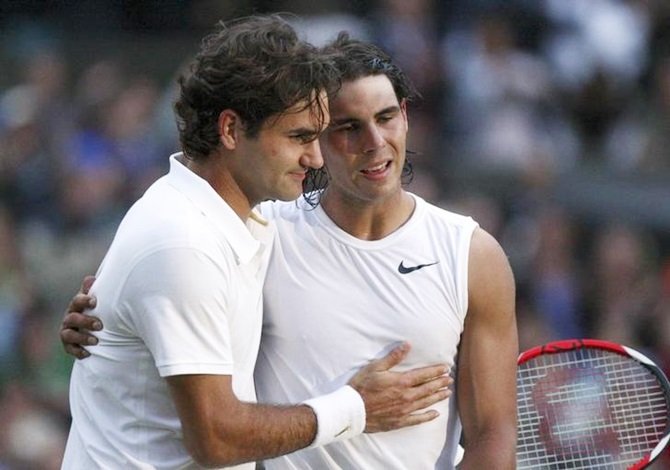 I will start this list with the speech that drew me into the sport. After winning the Australian Open in 2017, which was slated to be his comeback tournament, Roger Federer said something that will tear me up until the end of this life. 
I am happy for you, Rafa. Honestly I would have been happy to lose too. There are no draws in tennis but if there were, I would be more than happy to share it with Rafa tonight. Really!"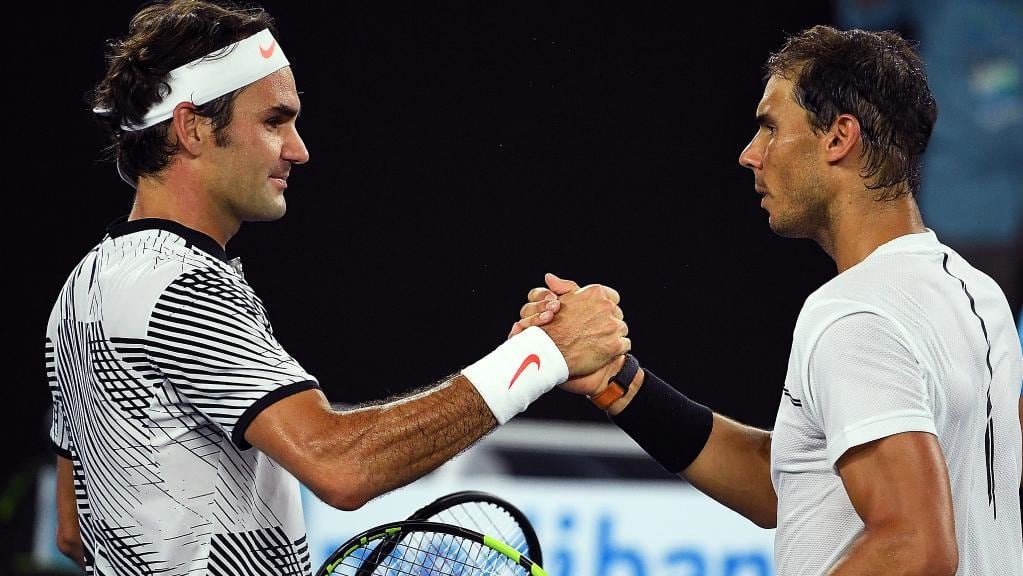 I know Federer, we know Federer. 
One doesn't become that great without an undying spirit to win. These words coming from him meant everything in this world. 
This was after Rafa had made his speech, where he had said:
You have been working a lot to make this happen. I feel happy for you. 
That historic final had to happen the way it did, we just didn't know it back then. Earlier that year, Federer had said that he looks up to Nadal and his amazing capabilities of making comebacks. 
Every time he came back, he'd be really, really difficult to beat and be one of the favorites, even on his weaker surfaces. So I think maybe on this occasion, he's going to lead the way for me, to show how it's done.
And he did, yes?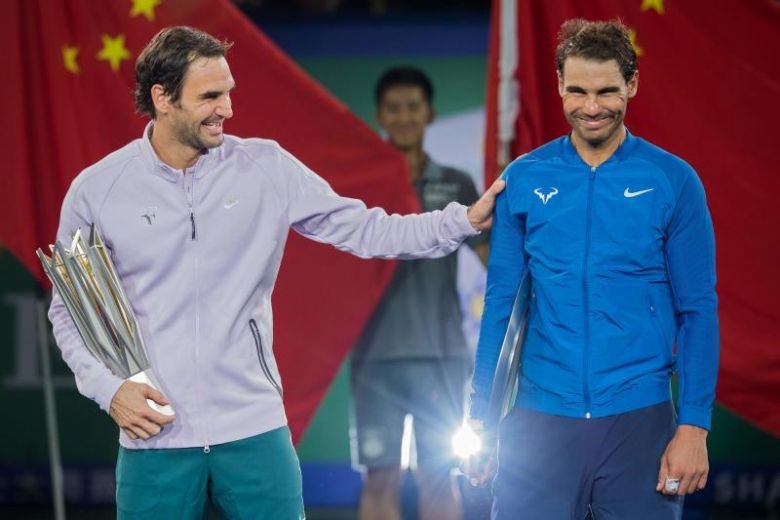 Their camaraderie dates back to the last decade, though. After the semifinal match of the Tennis Masters Cup in 2007, this what Nadal had to say about Federer:
If he's playing very good, I have to play unbelievable. If not, it's impossible especially when he's playing with good confidence. When he's 100 percent, he's playing in another league. It's impossible to stop him.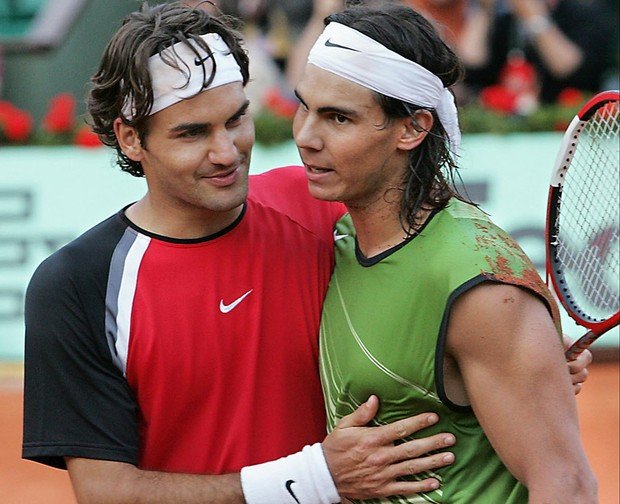 To all those who claim to be Nadal's biggest fans, I have some bad news- that spot has been taken by the greatest tennis player on this planet. 
I'm his No. 1 fan, I think his game is simply tremendous. He's an incredible competitor and I'm happy we've had some epic battles in the past.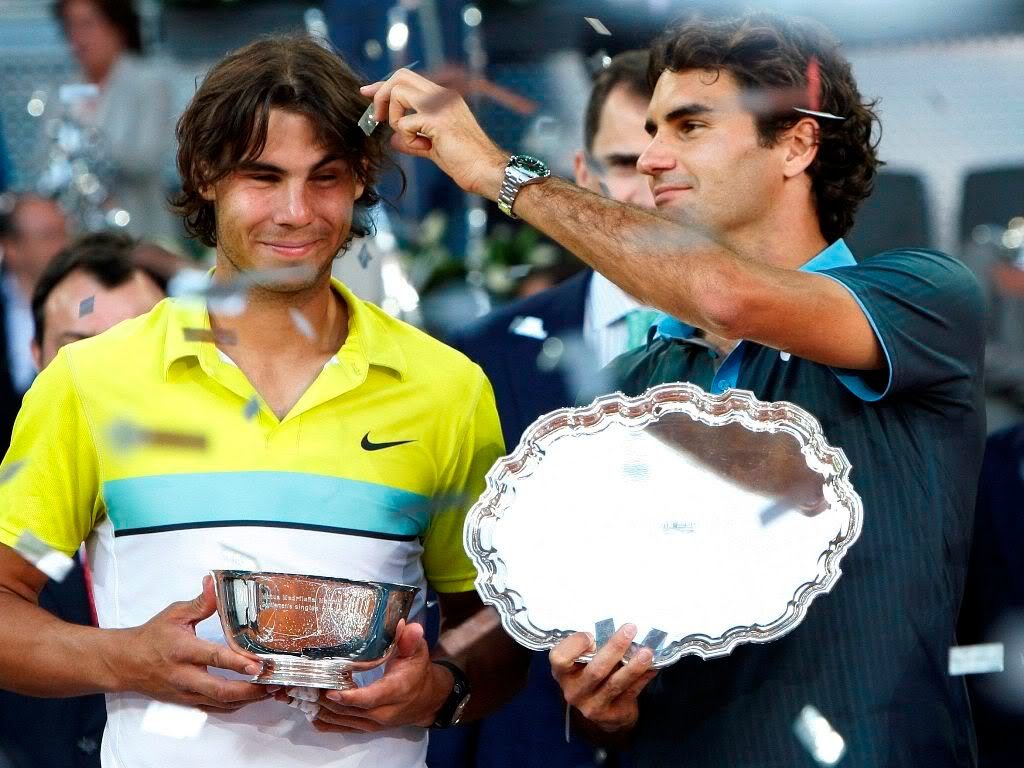 The first time Nadal won Australian Open, it was against Federer in 2009. 
He wasn't only the winner that day, he was also Federer's biggest support system on a day he couldn't stop crying because he was one win away from equaling the record for most number of grand slam titles and he wasn't able to do that. 
Well first of all, sorry for today. I really know how you feel right now. It's really tough. Remember, you're a great champion. You're one of the best of history and you're going to better Sampras' record.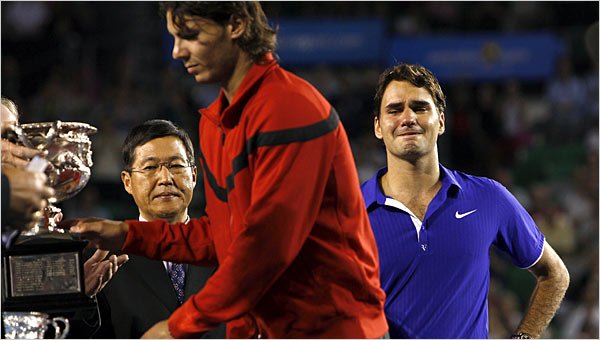 Nadal was correct. Federer did better Sampras.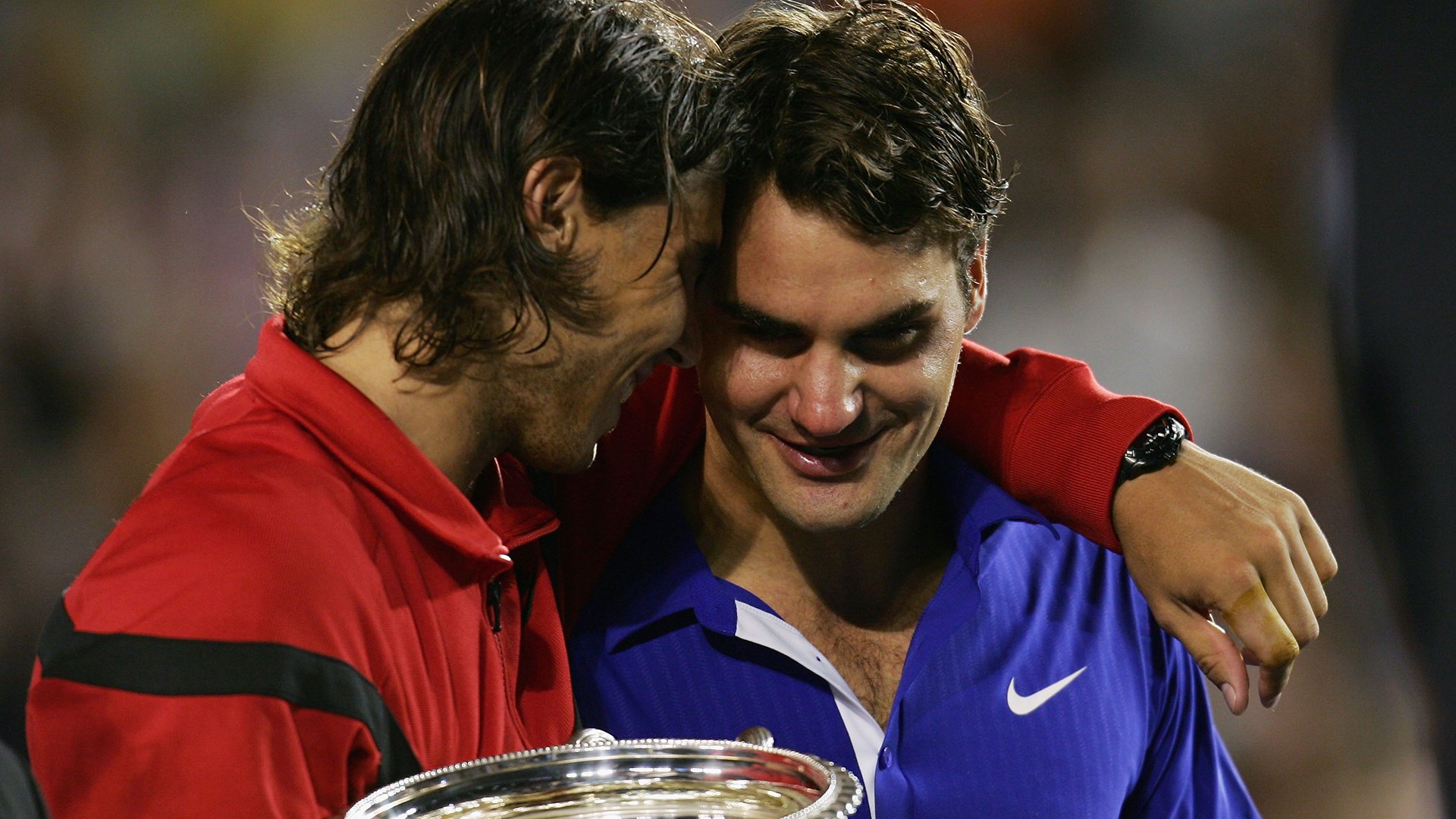 Federer is a phoenix, he is bulletproof. Nadal didn't mince his words while telling that to media.
No way I would be a journalist. You guys have tried to kill Roger often. But he's always come back and proved you wrong. So one thing I would not do is make the mistake of saying Roger is dead.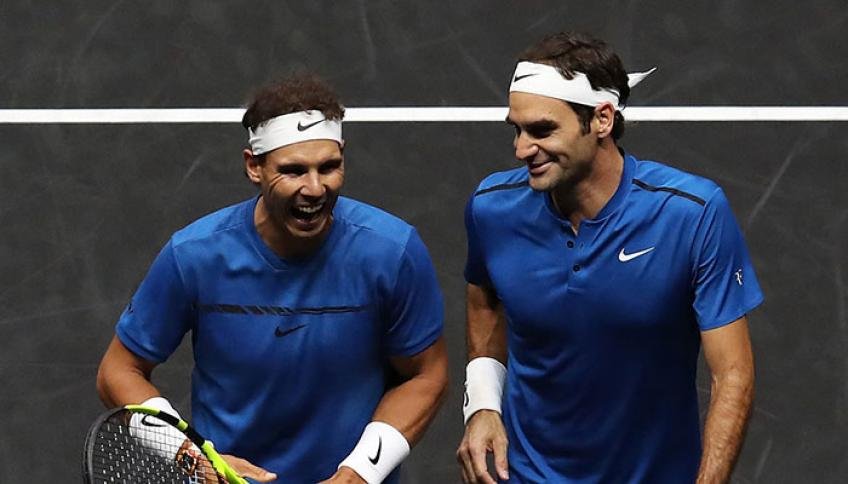 They have both stopped winning runs of tennis greats but they can't stop laughing once they start.
While the fans are torn between who among the two is a better player, Nadal graciously accepts he is not.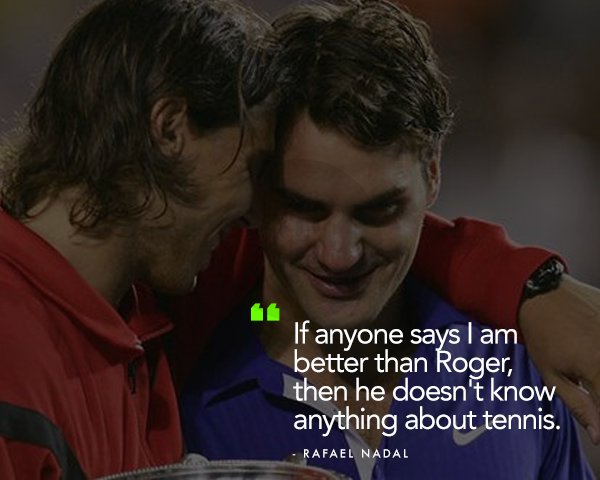 And Federer says Nadal made him the player he is today. 
I've seen a lot of hard workers and inspiring players, but you've been the one in my opinion who has been the most inspiring and most influential and made me the player I am today.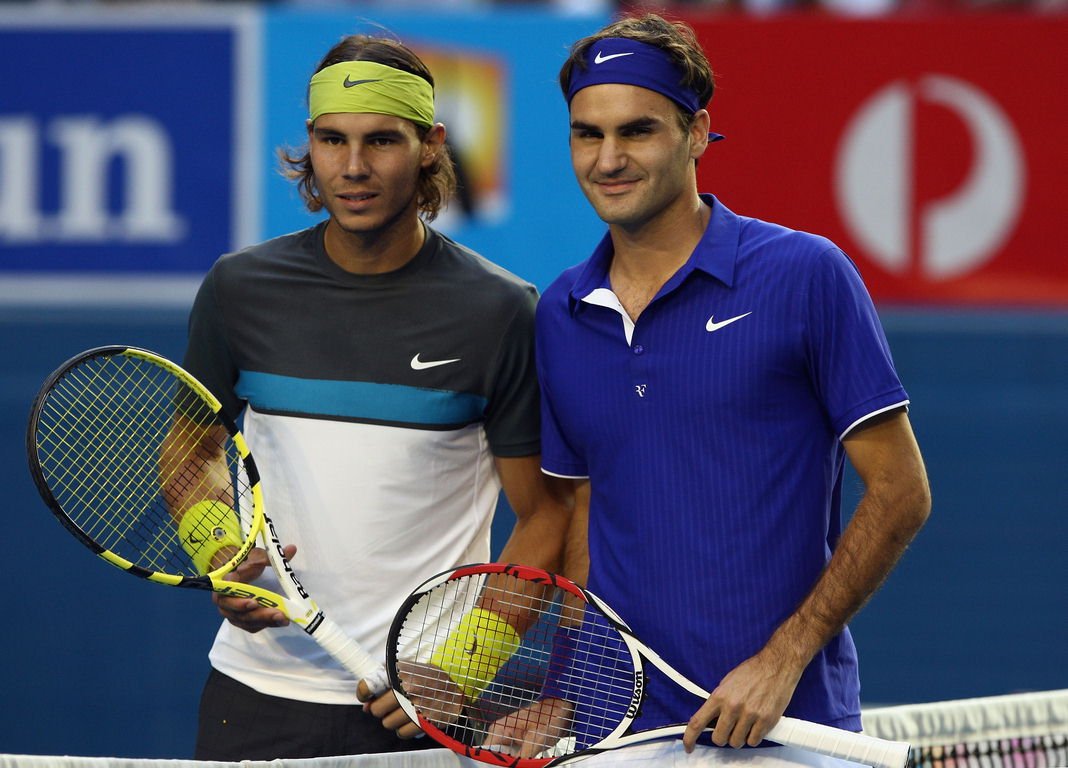 Well, this has been emotionally exhausting.
Tennis is a tough sport and it's lonely out there on the court. We have to credit these two for not letting that get better of them and looking out for each other. 
How do they do it? I don't know. My best guess is that this is how things happen on their planet.