Editor's note: This article was originally published on 5 December, before the Junior Hockey World Cup began. It's being republished after India won the World Cup on 18 December, defeating Belgium 2-1 in the final.
—
They wanted him to study because they couldn't study themselves. Studies would mean no suffering – the sort they had seen. It would mean 'sukh' (peace) – the sort they hadn't seen. For his mother, it would mean not seeing her son drive a truck, like her husband, making Rs 2500-3000 per month. But their son had different plans.
When Harjeet Singh was around 9, his mother — like many other Indian parents — decided that he needed to put his hockey stick in the cold storage and concentrate on his studies. But that didn't stop Harjeet. For two months, he kept sneaking out to play.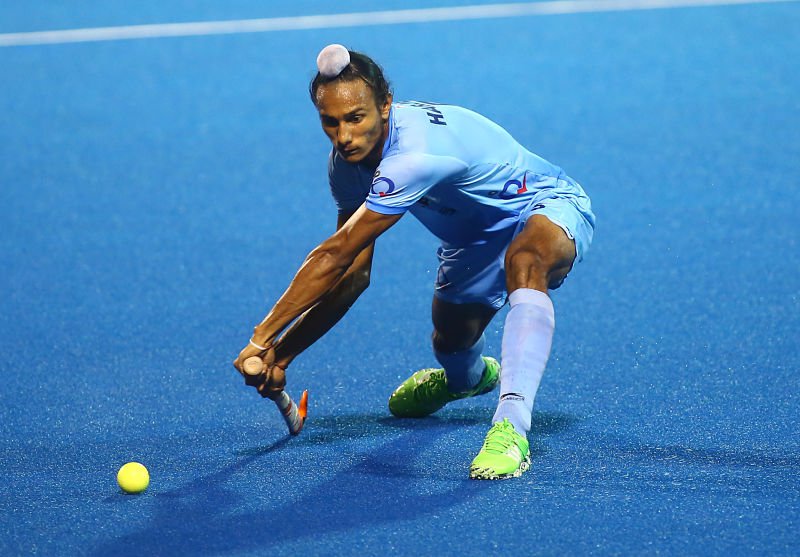 He told his mother he was playing with the kids round the corner, but instead, would walk 2 kms to a ground, pick up his hockey stick from a tiny store room adjoining the pitch, and started wielding it at Kurali's Gopal Academy (Punjab). He had already made up his mind: he will not study. His 'sukh' would come from playing the nation's national sport. 
It paid off. Harjeet joined the famed Surjit Academy at the age of 14, won two junior national titles with Punjab in 2012 and 2013 and broke into the junior India side in 2012. In 2013, he won man of the tournament in the U21 Johor Cup and has already got a call-up to the senior side at the Sultan Azlan Shah Cup. The midfielder also won a silver with the senior side in the Champions Trophy. Today, he is all set to captain the junior side the World Cup in Lucknow and is the reigning Hockey India 'Upcoming Player of the Year'.
"If I had got caught, toh pitai hoti (would have got whacked). So, I eventually told my mom, after two months of lying. I went and told her, please mujhe khelne do, ghar ka sab kaam karunga (please let me play I'll do all the household work). So I worked morning and evening, took the buffaloes out to graze, fed them, washed them, all in exchange for a few hours of hockey. As for studies, I was good till the 5th standard and then the aim was to just pass!" Harjeet told ScoopWhoop in an exclusive chat ahead of the Junior Hockey World Cup.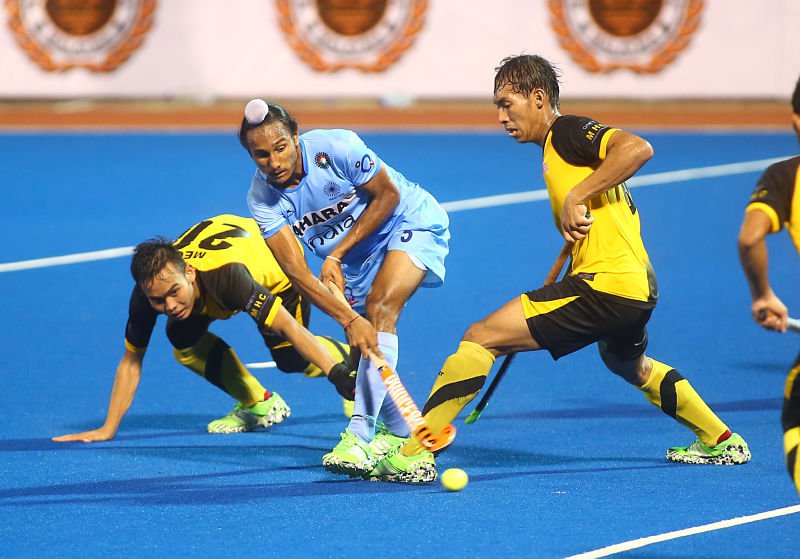 But his parents had no clue he was a brilliant prospect – not until he just decided to call them to a function felicitating local tournament winners, where the coach gave a great account of the midfielder. 
"My dad was so happy he bought me chhole – told me to eat them day and night for energy."
Harjeet hasn't looked back since. Nor has the family: Harjeet used his Rs 10 lakh reward from the Hockey India's Upcoming Player of the Year honour to sort his house out. He went for almost Rs 4 lakhs in the Hockey India League auction to Delhi Waveriders as well. His father however, refuses to retire.
"I tell him stop driving a truck, ghar baittho araam karo (sit at home, relax) – but he still does. He doesn't want to sit at home so I told him take local jobs. I invested some of that money and now we have a nice three-room house. I'm thankful for all the people I've met on the way," he said.
At just 20, Harjeet is one of the most exciting midfielders in India with massive potential. A vocal midfielder who likes to build-up play, Harjeet's passing is crisp and his positioning such that he ghosts into scoring positions and is seen as a natural successor to senior star Sardar Singh.
"Harjeet has special abilities in terms of keeping the team together and motivated them which is a rare thing in players of this age. Those are the features we always look for in a captain," said, Harendra Singh, his coach at the World Cup
Considering that he took up the sport "for the kit, for the hockey stick" and mainly because he "wanted an ID card with a photo on it", Harjeet has come a long way. And has a long way to go as well.
Feature image source: Hockey India