In an unusual IPL season where the bowlers have dominated the batters, the big-hitters like Chris Gayle, AB de Villiers, Shane Watson, Glenn Maxwell, Brendon McCullum and MS Dhoni have disappointed the fans.
And when IPL fans yearned for some big-hitting, Kolkata Knight Rider's Sunil Narine has provided it – a devastating off-spinner, who now opens the batting and has been shockingly successful. His 15-ball 50 against Royal Challengers Bangalore – the joint fastest in IPL history – is exactly the kind of fearless batting the fans want to witness. That it would come from him and not the likes of Kohli or even Yusuf Pathan for that matter, is pleasantly surprising.
The 28-year-old has amassed 212 runs in 10 matches as an opener with an unbelievable strike-rate of 187.61. He has basically dined out at anything and the approach is to hunt for boundaries from the word go.
The destructive move from KKR has sent the opposition team's planning haywire. Narine's incredible bat speed has thwarted every IPL think-tank.
Narine has been a revelation this season but his journey as a pinch-hitter began in Australia's domestic T20 tournament Big Bash League – and since then, he hasn't looked back.
When Sunil Narine set Big Bash on fire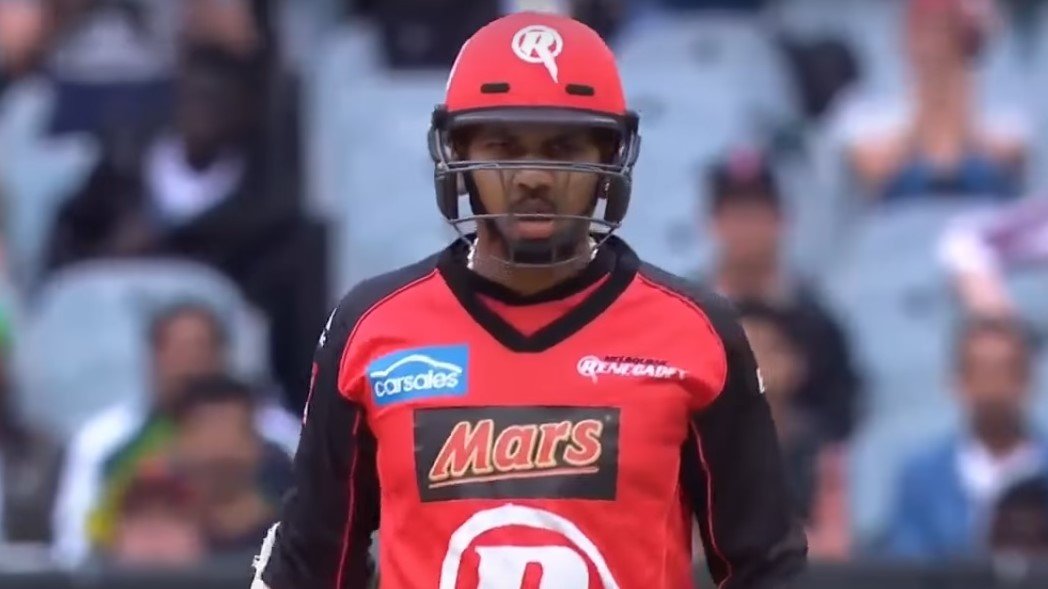 Melbourne Renegade's skipper Aaron Finch deserves credit for first conceiving the idea of Narine the pinch-hitter. The cricketer who had never opened in his career before was promoted to the top of the order in a Big Bash game against Melbourne Stars and the rest is history.
Narine surprised everyone and shot down the perceptions regarding his lack of ability to bat with a quick-fire 13-ball 21. And even though the experiment didn't not continue beyond three matches, Narine's ability to go berserk against opposition bowlers was unleashed.
Gambhir brings in Narine to replace injured Chris Lynn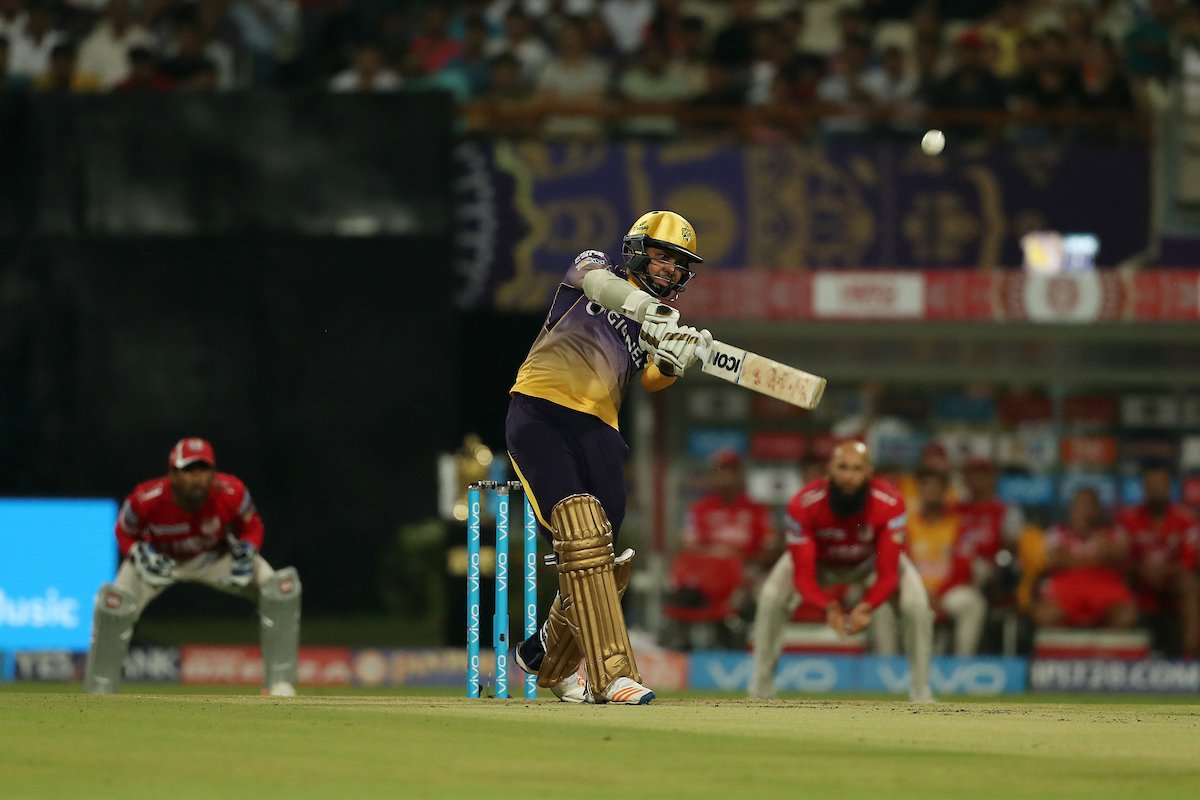 Lynn's shoulder injury forced KKR to make a change at the top of the order but instead of looking towards Robhin Uthappa – who had opened earlier for the franchise – Gambhir trusted Narine with the responsibility.
In his first game as an opener, Narine slammed 37 off 18 balls, stitched a partnership of 76 off 34 balls with the skipper, and hammered Kings XI Punjab for an easy win.
Gambhir was super impressed with his move and was full of praise for Narine after the game.
"Some of the batters should be proud of the way Narine played. I need to take tips as to how to hit sixes. It takes a lot of pressure off my shoulders. I can keep rotating the strike and play as long as possible, knowing that someone would go hard each and every delivery at the other end."
The mayhem did not stop there. Since then, Rising Pune Supergiant, Gujarat Lions and RCB have also suffered at the hands of Narine.
Narine blows away RCB at Chinnaswamy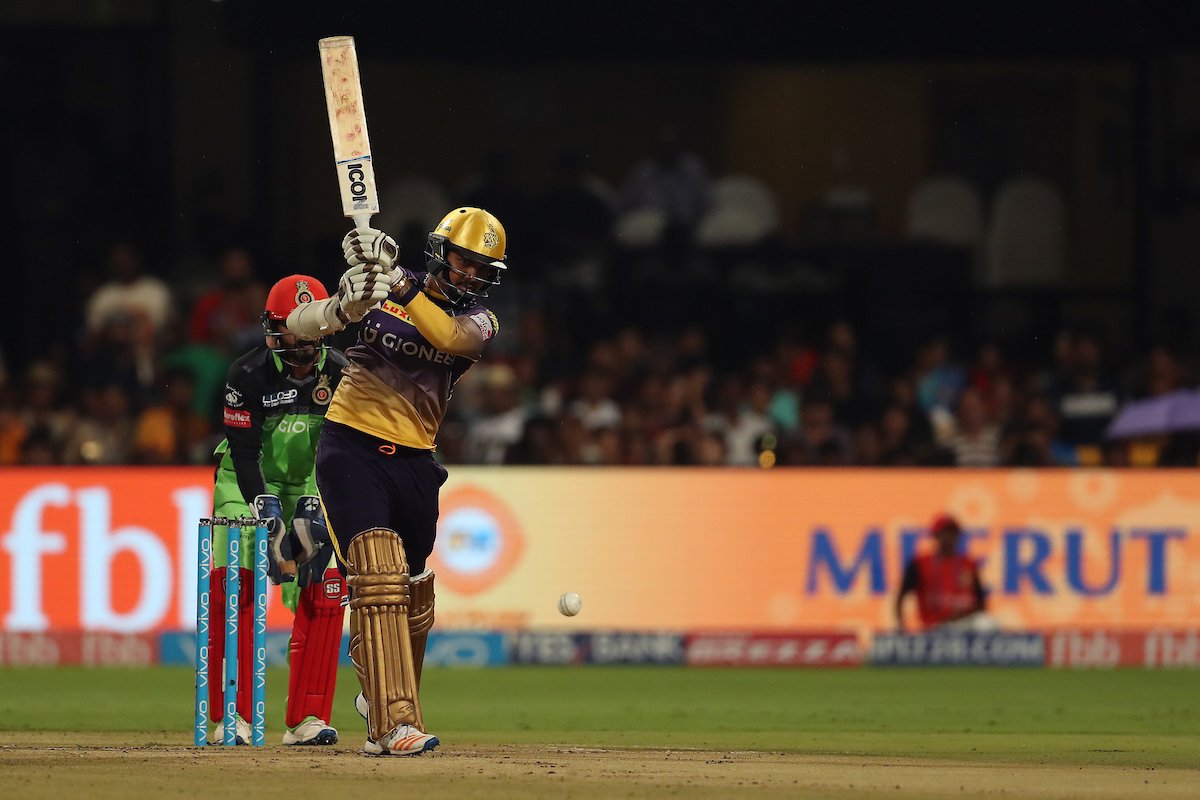 Until the RCB match, Narine had given KKR quick starts but against this was the match that really set in stone his ability as an all-rounder. He scored the joint-fastest fifty in IPL's history, batting on a Chinnaswamy pitch where most of Kohli's men have struggled themselves.
That 54 off 17 balls including three consecutive sixes in the same area must give nightmares to bowler Samuel Badree.
Narine's out-of-the-park hitting has taken us by storm. And with the tournament drawing to an end, if KKR make it to the final, captain Gambhir has a weapon no other team possesses.
Feature Image: BCCI