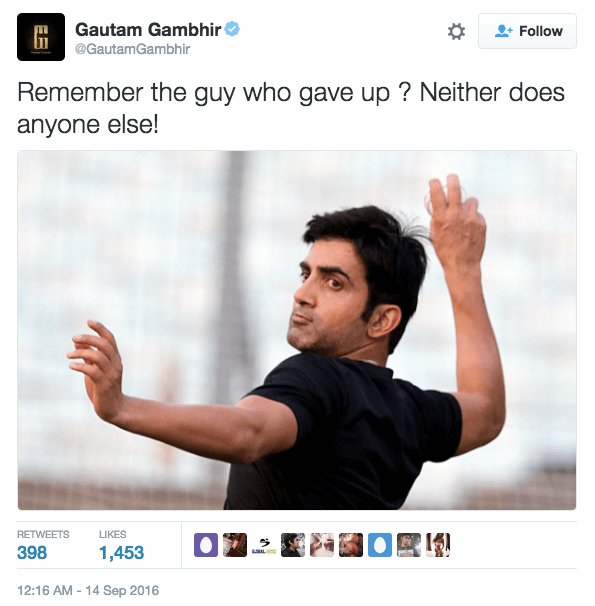 After a two-year hiatus from international cricket, Gautam Gambhir finally returns to the Indian Test team with his inclusion in the final Test versus New Zealand in Indore.
The southpaw could've easily played in the second Test in Kolkata. KL Rahul's injury meant that there was a vacancy at the top and with Shikhar Dhawan's dry spell continuing, Gambhir could've easily slotted in. But Kohli had chosen to persist with the Dhawan-Murali Vijay combo.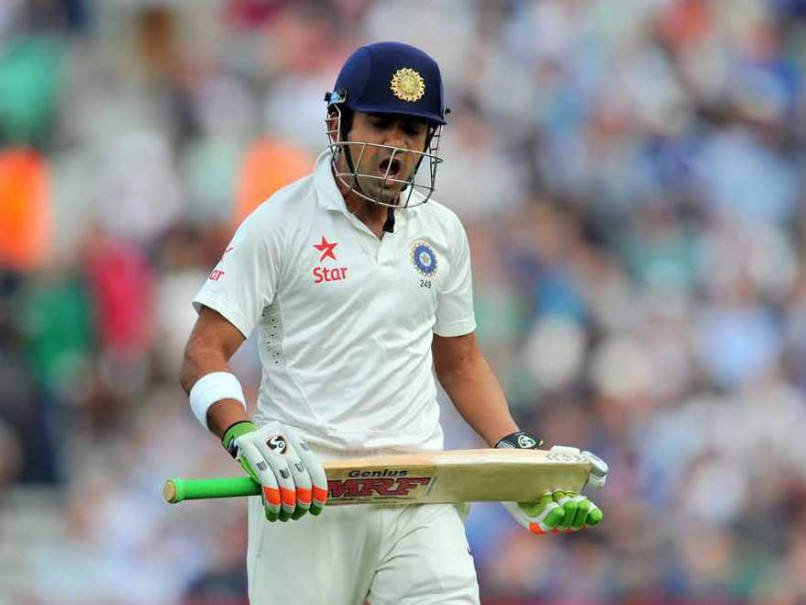 While there are those questioning Gambhir's inclusion, considering the fact that he's 34 and last played a Test match for India in August 2014, there is no questioning his form or fitness. In the recent Duleep Trophy, Gambhir led from the front, scoring 356 runs – including a century and 3 fifties – as he helped India Blue to the title.
When quizzed about his non-selection, Gambhir says he focusses on whatever cricket he is playing. Talking to the Bombay Mirror, he said:
"Honestly, I was not thinking of a comeback even when I was getting runs in the Duleep Trophy. My reasons for playing cricket are very different. I have always believed that whichever team I represent — be it the Kolkata Knight Riders in the IPL or Delhi in the Ranji Trophy or playing for a side in the Duleep trophy — I as an individual have a job and responsibility to do and to contribute for the team's success."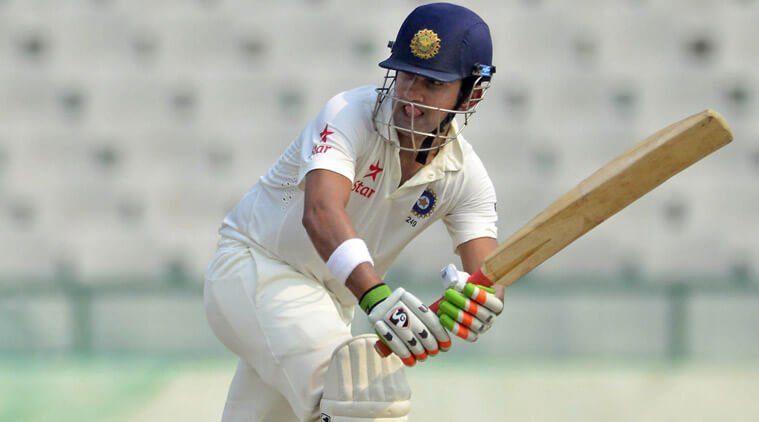 While newcomer Karun Nair has been drafted in as Dhawan's replacement, Gambhir's ability to play spin and the fact that India have 11 Tests to play on the trot must've been taken into account in the selection process. 
But the fact of the matter is that Gambhir could've been selected earlier as well. 
It's an open secret that the selection committee has always been unfair to the left-handed opener. Gambhir has always been underrated despite his performances. His contributions in the 2 World Cup finals are easily forgotten.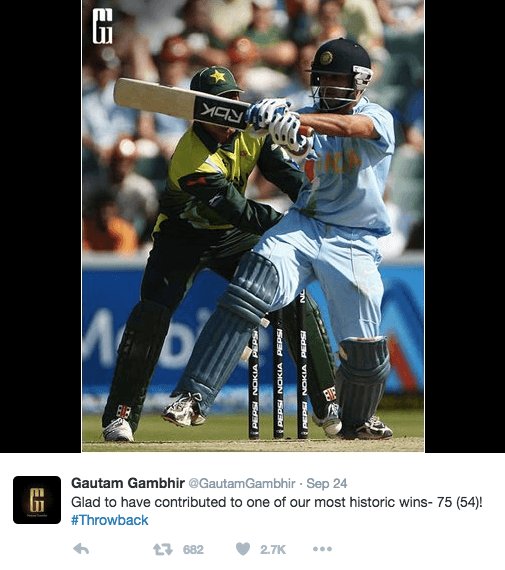 Even the stats back this fact. If you compare his performances with Dhawan's in Tests, it is the former who should get the nod. After his debut knock of 187 against Australia, Dhawan has struggled in Test cricket.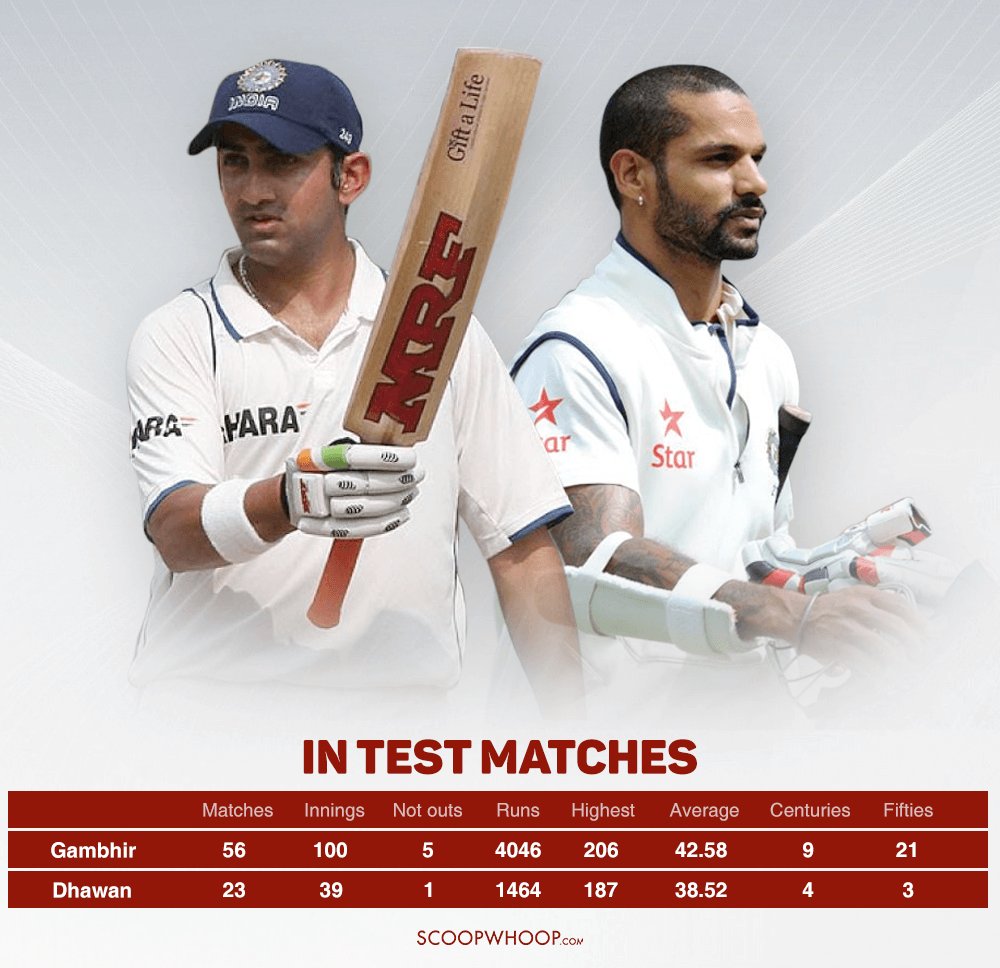 Same is the case if you compare the two in First Class cricket: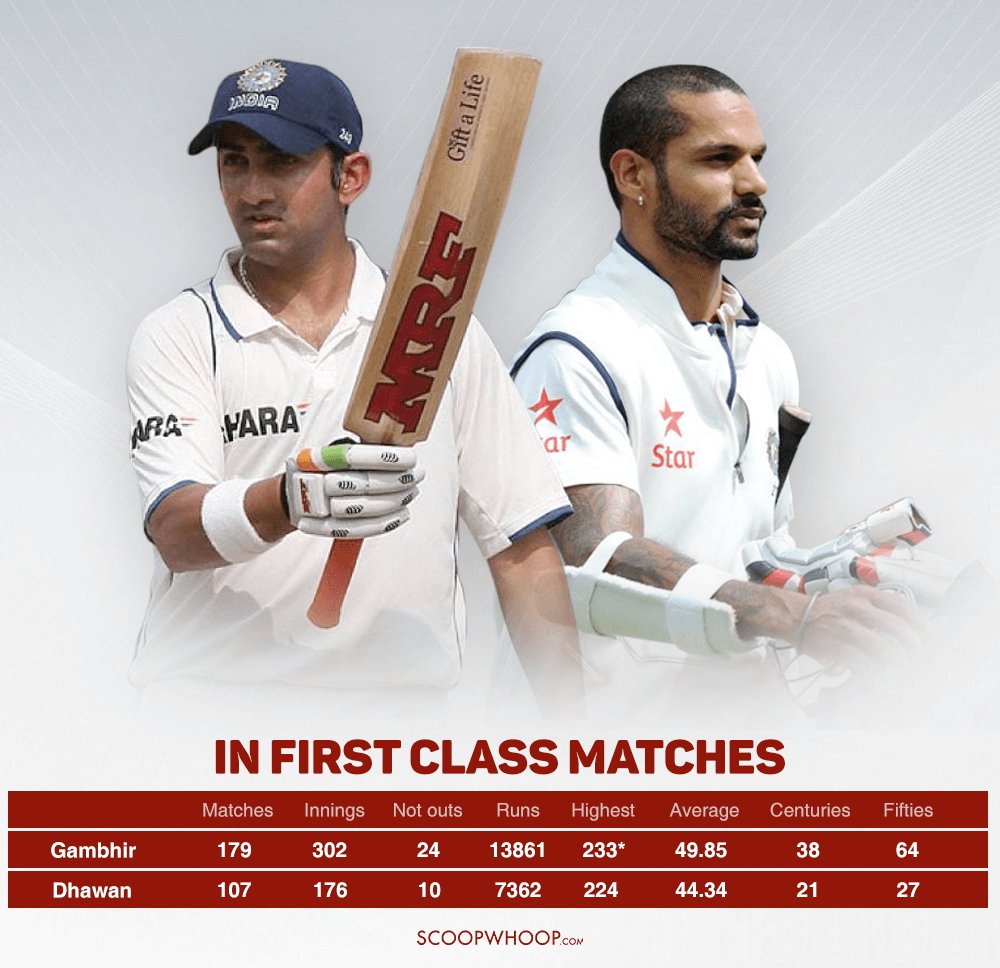 But forget the scores, never mind the stats. The fact of the matter is that Gautam will walk out to bat today in Indore at 34 years of age, two years since his last Test match, solely because he never gave up. He believed deep down that if he stuck to the basics and kept putting the runs on the board, sooner or later the selectors would have to look in his direction again.
There were heartbreaks, there were disappointments, but Gambhir never gave up and he's back in Team India again. Here's hoping he has a splendid match in Indore!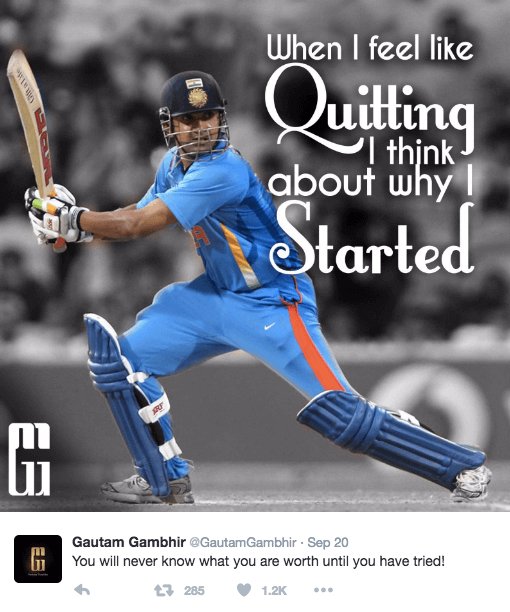 Creatives designed by Vineet Kumar Rana | All stats from Cricinfo