"Boss, I think I've found you a genius."
This is what Manchester United scout Bob Bishop had to say to manager Sir Matt Busby back in 1961 after he had watched the 15-year-old play. Good old Bob was not completely mistaken. I say completely because genius is an understatement. 
Pele would go on to call him the greatest player in the world. Maradona said they were very much alike when it came to producing moments of magic. He wasn't just the best of his generation. He wasn't just the genius he was touted to be. Way before the Beckhams and the Ronaldos, he was the first superstar of football. A spectacle on the field and a showstopper off it. And for every Manchester United fan, his legacy is right there in his name – George Best.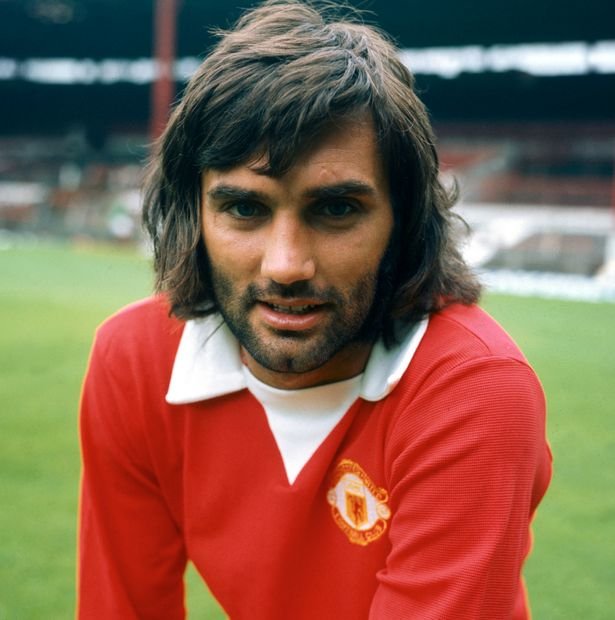 The boy from Belfast, Ireland, had it all. The skill to charm women and the skill to leave defenders dumbfounded. The capacity to keep drinking while others had fallen to the floor and the ability to get the entire stadium on its feet when he dazzled with his. 
He became part of the "United Trinity" – George Best, Dennis Law and Bobby Charlton. Three of the greatest. And a statue outside the Theatre of Dreams immortalised their legacy. But even among them, he stood out. In his own 'Georgie' way. A man with eternal brilliance.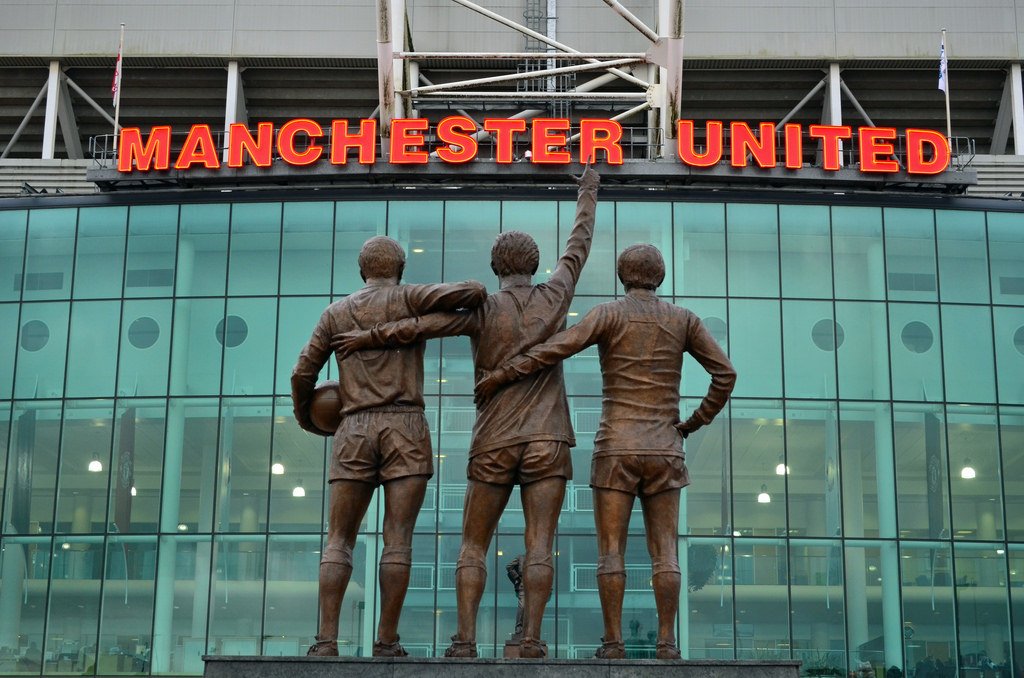 His desire to be the best wasn't restricted to just the pitch. On the turf, there were few who could match his flair. But off it, he wasn't just a footballer, he became a pop icon. That pomp hairstyle, the huge sideburns, the blue eyes. They called him 'El Beatle' with reference to the band and his stature. Yes, with him it wasn't just about the football. He was much more. Mostly good, sometimes bad, always charismatic.
He is perhaps football's ultimate playboy.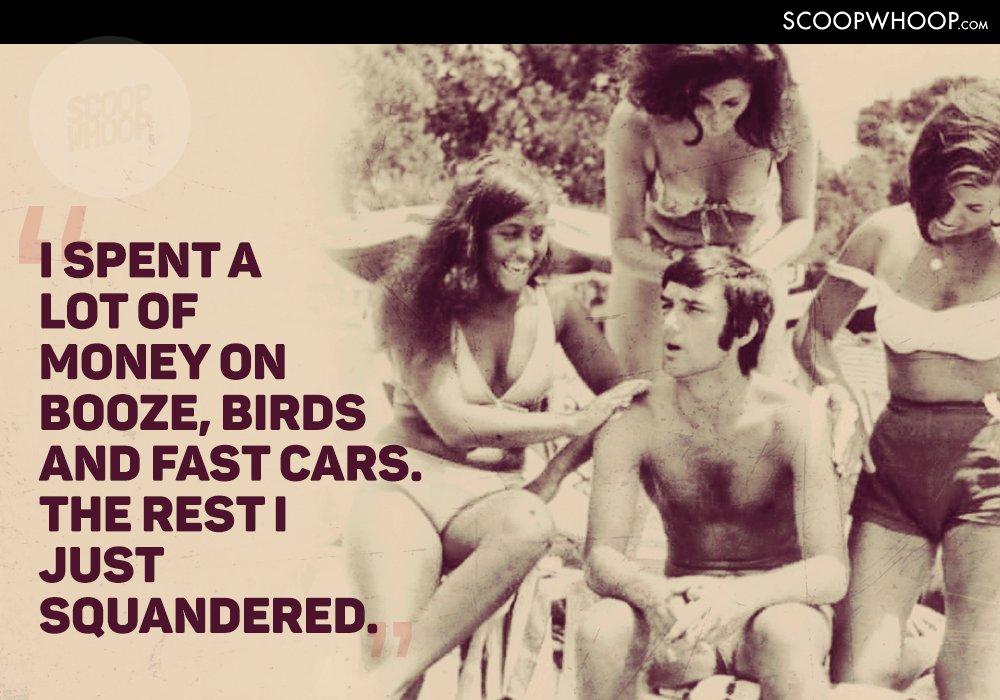 Some of his feats in Manchester's scarlet red are monumental. He won them the league and the European Cup. He scored a record-breaking 6 goals in a single FA cup game. Best at his best was a trump card that was sure to win you the stack. A game changer. A magician.
But controversies were not far behind. He drank almost every day for 30 years. He once ditched a match to spend time with an actress. No fan would appreciate that. 
But when he stepped onto the pitch. He was unbelievable. The trophies came, the championships piled up, the goals kept flowing. He had already won everything. From trophies in Europe to the Best Player in the World award.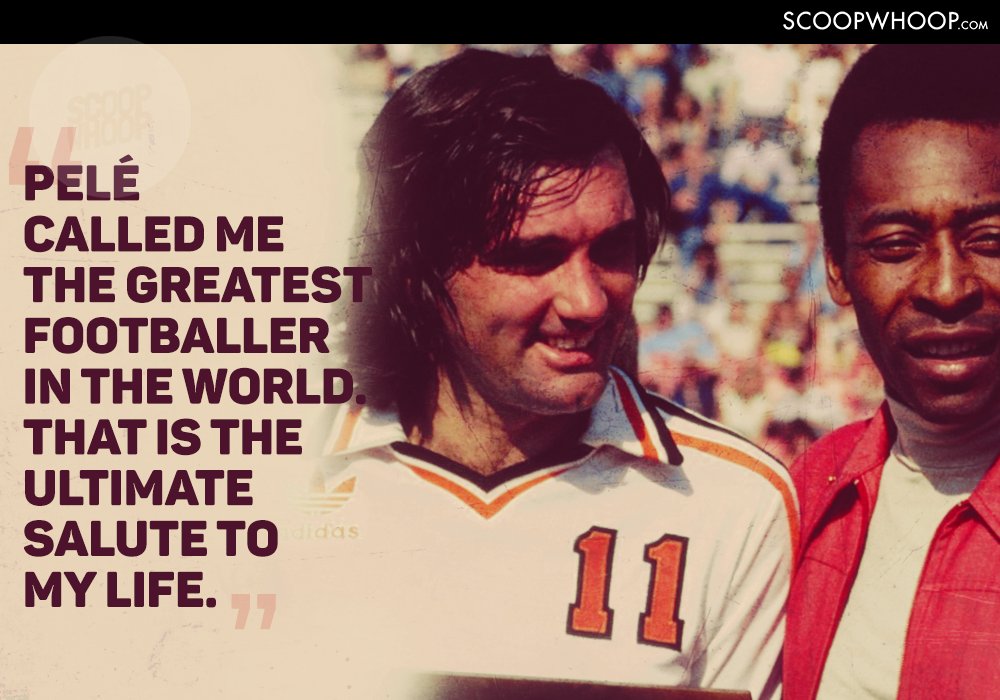 In Manchester, his name remains holy. You have to watch some of his videos to realise just how great he was. None of us were born then. You watch Messi, you watch Ronaldo, but I urge you to watch YouTube videos of Best. What a time it must've been when he walked out to play! 
Under that long hair and those perfectly coordinated movements, there were shades of that shy Irish kid. So much glory, it was all too perfect. Too perfect and perhaps too soon for a 22-year-old. Women threw themselves at him. He slept with Miss Worlds and models, partied hard and drove fast cars. Anyone would be jealous of that.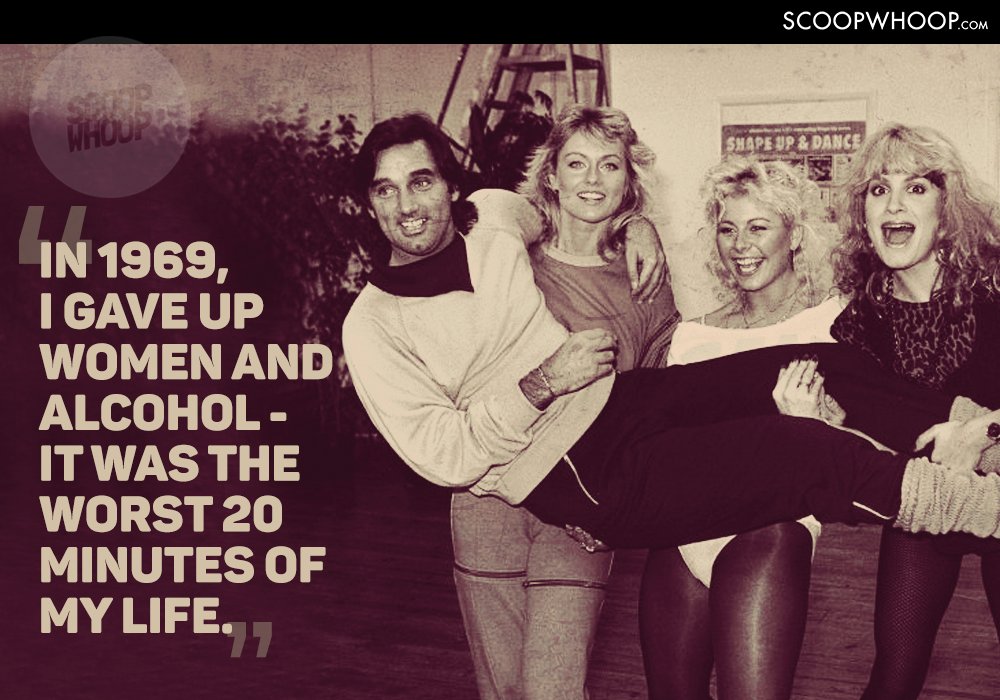 Back then, the rockstar status was reserved for actual rockstars, like members of the Beatles and the Rolling Stones. But he was the first footballer to claim that pedestal. He wasn't just a good looking lad who scored a few goals and did a lot of commercials. He was always a brilliant footballer. Always.
But behind all that glamour, there was sadness and loneliness too. A promising ascent, such as his, only demanded more from him. George Best was stuck between two worlds. One where he ruled the field, the other where the spotlight ruled his life. And he, unfortunately, was addicted to both.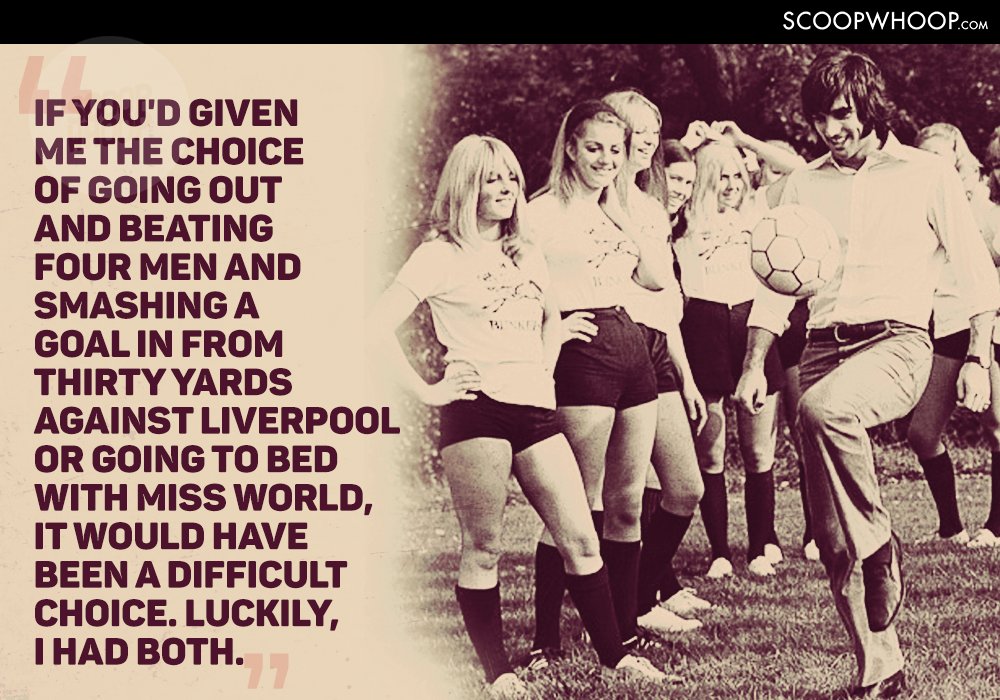 Very soon, a new crop of players came in. Something that unsettled Best and with the club on the decline, his career headed down the same path. He could not gel with the new staff or the new players. Aged only 27, he quit Manchester United. 
His prime came when most are still dreaming and his dream ended when most hit their prime. But that is George Best for you. He played for 10 more years after that, but he was never at his 'Best' again.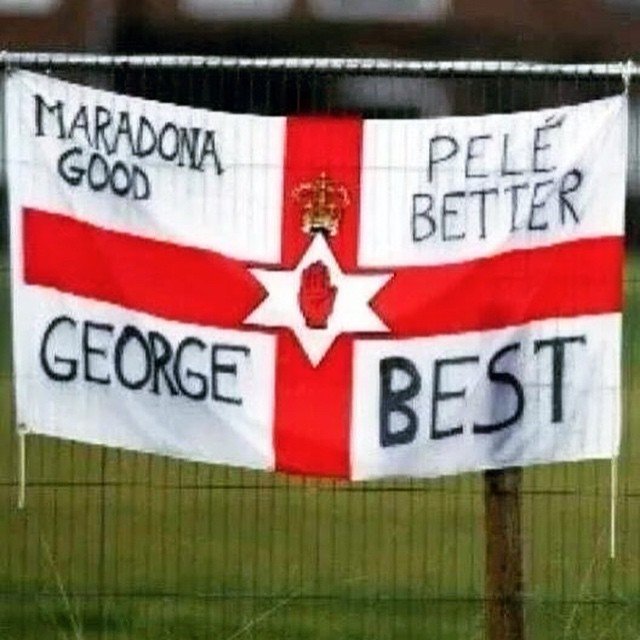 Football left, and so did the stardom. But alcoholism consumed him. It eventually led to his death too. In his defence, he did try. A successful liver transplant saw him up and about. He spoke about giving up alcohol and fighting for his life. And behind those sad blue eyes, you could still see that boy from Belfast. Proud of his past but regretful of his decisions.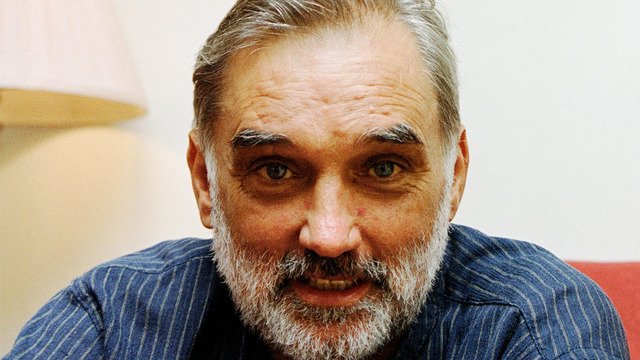 His life was glorious and his end was tragic. His final words from his hospital bed were:"Don't die like me."
But let's not remember him for how he died. Let's remember him for how he lived. At a time when footballers were just players, he was a rockstar. 
He wasn't just good. He was better. He was Best. And he will forever remain football's first superstar.