Putting an end to all the speculation, the BCCI on Sunday cleared India's participation in the ICC Champions Trophy in England and Wales at its Special General Meeting here.
It was decided that no legal recourse will be taken against the ICC as dictated by the Committee of Administrators (COA).
The team for the event, starting June 1, will be selected in the next 48 hours.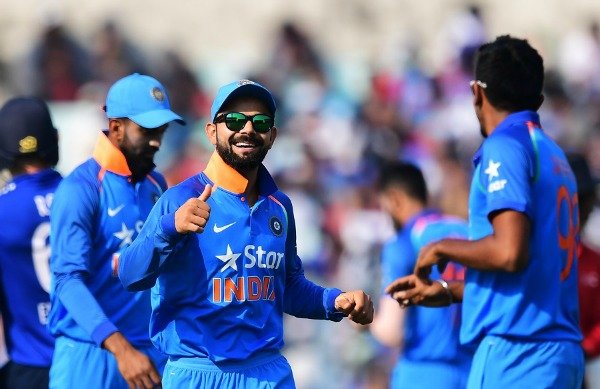 "It was a unanimous decision that the Indian team will be participating in the Champions Trophy. We will not take any legal recourse in the matter. Mr Amitabh Chaudhary and CEO Rahul Johri will negotiate with ICC," a senior office-bearer told PTI.
Former president N Srinivasan attended the SGM via Skype but refrained from speaking about a pull-out after gauging the general mood.
Feature Image: AFP