Passion and aggression. Two words that perfectly sum up a batsman player who is untouchable as of now. Two words that when combined give you a superstar who is the best batsman in the world, period. We are witnessing a legend in the making, the transition from a promising youngster to a man who will carry India for the next decade. A man who will devour oppositions and kill off all records in his quest for glory. It's not his duty, it's his instinct, his ability and his will to get to the top and to stay there. That is why fans love him, that is why Indians love him.
But if you don't follow the sport, all this may not interest you. You perhaps don't care about how many matches the man is winning us or how many records he is breaking. However, you don't have to watch cricket to be his fan. He is so much more than that. He knows that the nation looks up to him. So he chips in off the field as well.
So here are 15 things he did off the field that are bound to win you over:
1. In April, he took time out to spend an entire day at the Abhalmaya Old Age home in Pune. 
Virat said taking time out wasn't the big deal; the important part is to not ignore our elders.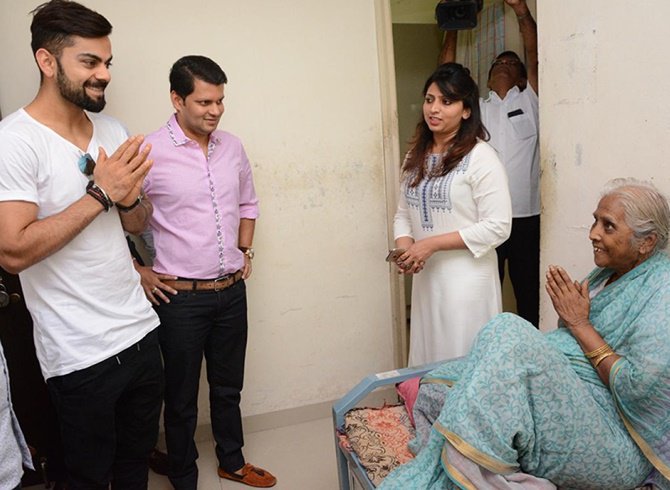 2. He runs a foundation called the Virat Kohli Charity Foundation for the underprivileged. 
Virat makes sure he spends time with these kids as well.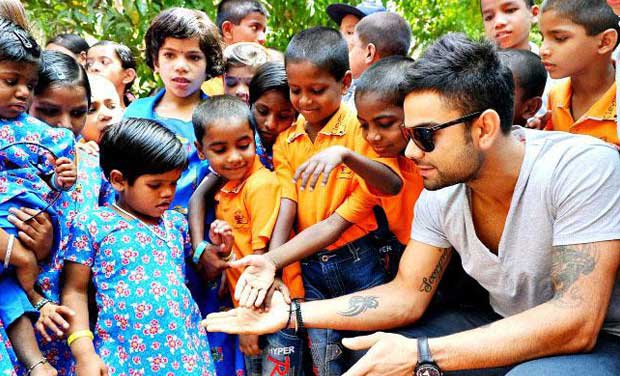 3. He made this girl's day.
Malabika suffers from a problem that forces her to use a walker. She wanted to meet Virat at his hotel but was stopped by security. So Virat asked them to let her through and even clicked a photo with her.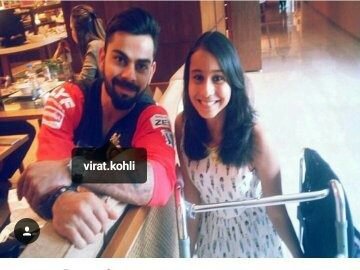 4. He often takes time out to interact with his young fans & even clicks selfies with them.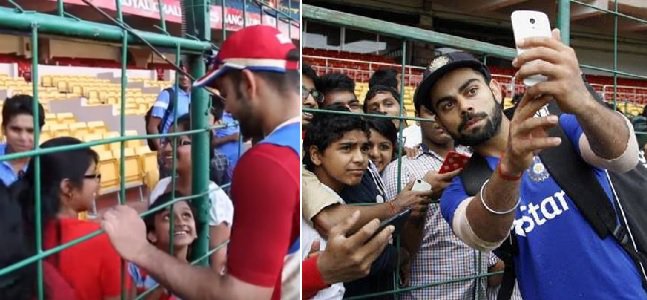 5. Here he is consoling a fan who started crying when she met him.
6. Remember when he stood up for Anushka Sharma, when people were trolling her?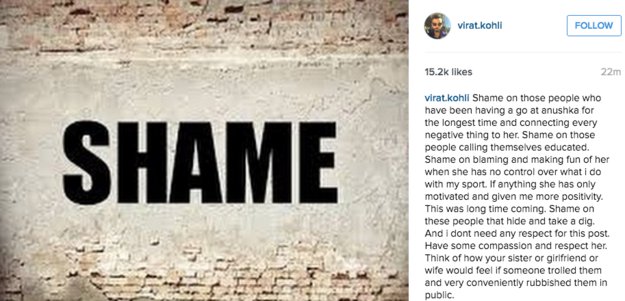 7. And also took a stand for all the women around the world on Women's Day!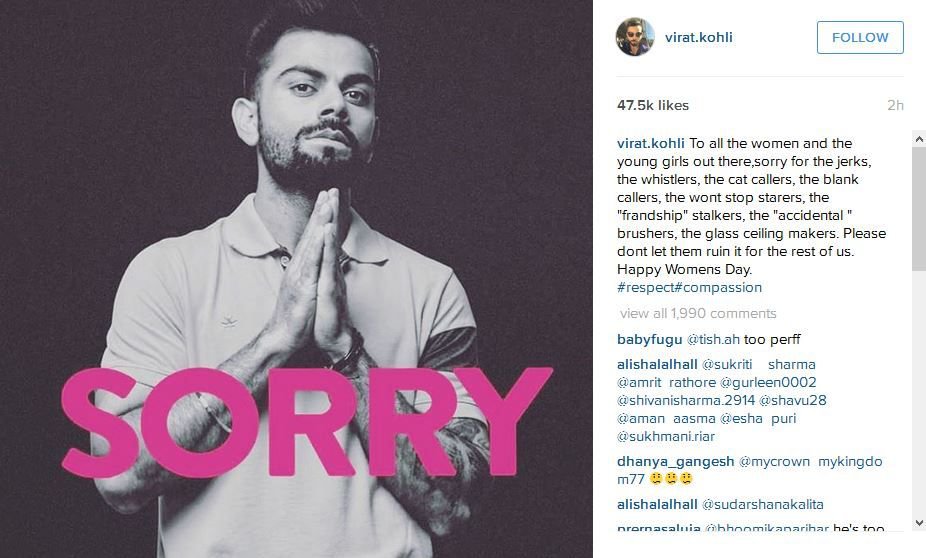 8. He works out with his dog, Bruno. 
The man loves dogs!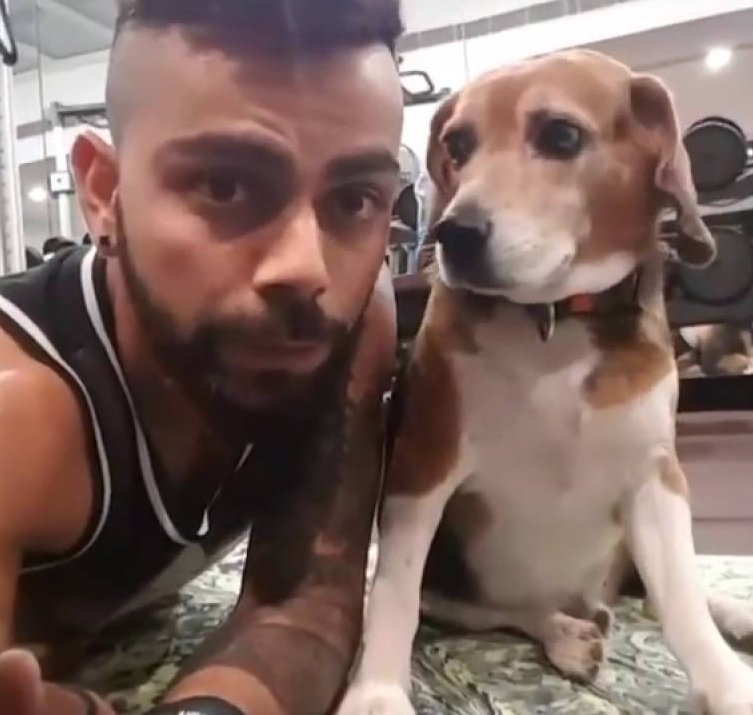 9. He recently took time out from practice to give water to this furry friend, who is a guard dog at the Chepauk Stadium in Chennai.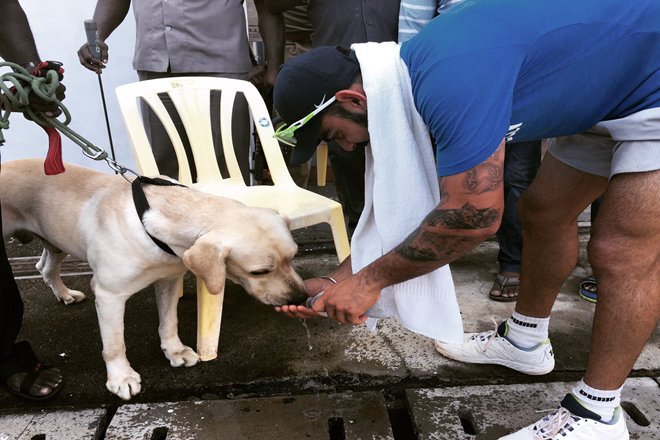 10. His love for the country goes beyond the stadiums as well. 
He is always willing to stand up for our soldiers.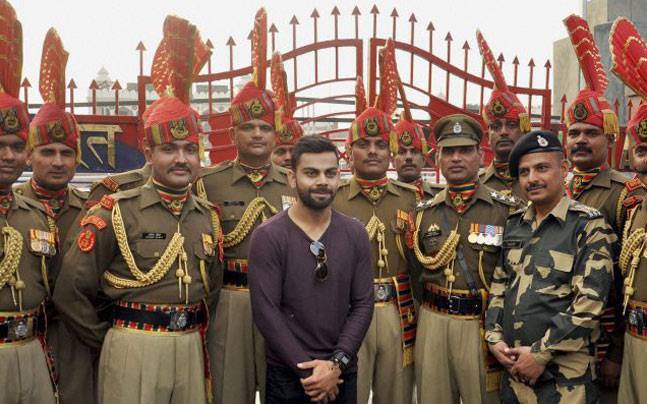 11. He even sent a beautiful message this Diwali to the brave men who protect our nation.
12. Speaking of the nation, he cares deeply about his hometown, the national capital.
He sent a message encouraging people to protect Delhi from air pollution, for a healthier future.
13. He laced up his football boots along with his other teammates to play a charity game for the All Hearts Foundation.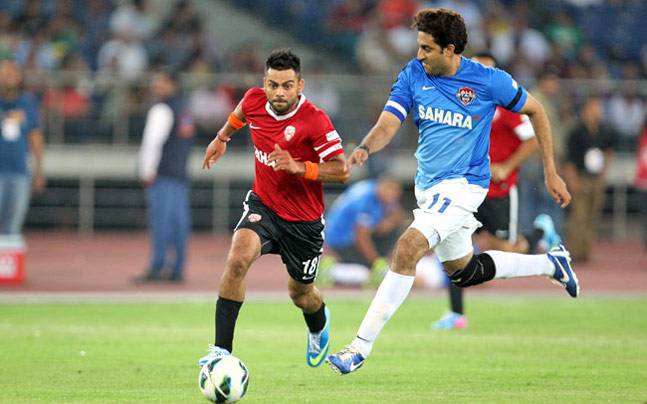 14. It's not just about being serious, you've got to admire his lighter side as well. The energy follows him off the field too.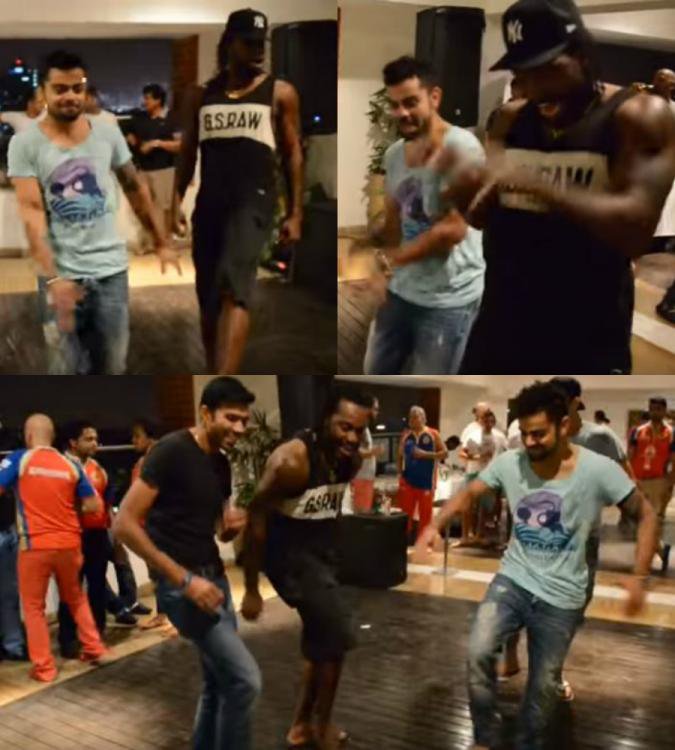 15. And he can pose with kids of fellow cricketers. 
Although Ziva takes all the limelight here.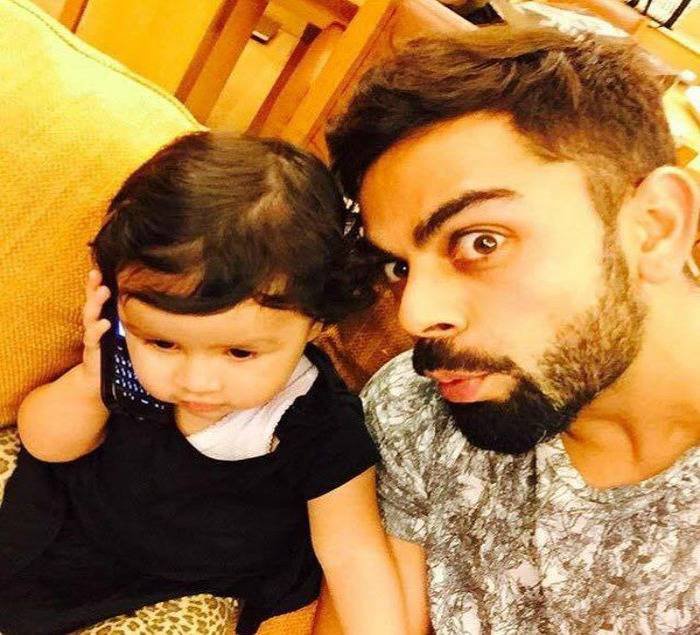 He is more than a player now. He is an ambassador, of his team and of his country. No matter what you think of him as a player, you have to respect the things he does for society and his fans!