Five-time Grand Slam champion Maria Sharapova has been handed a wildcard for the Madrid Open in May just weeks after completing a 15-month ban for doping, organisers confirmed on Wednesday.
The Russian who won the French Open for her fifth Grand Slam in 2014 – shortly after winning the Madrid Open that year – plans to make her return to the circuit in Stuttgart on April 26.
"Sharapova requested an invitation to play in the tournament and after careful consideration, we decided to give her a wild card," said tournament director and former Wimbledon champion Manolo Santana.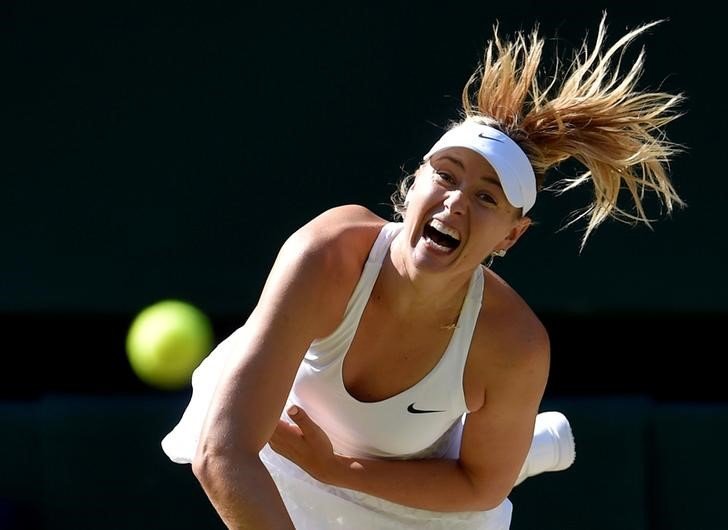 "Maria is one of the best players of the last 15 years and also a past winner of our tournament.
"In Madrid she always plays well and I'm sure she will come back to the courts highly motivated and hoping to do well in her first tournaments."
Sharapova hasn't played on tour since testing positive for meldonium at the 2016 Australian Open.
However, her initial two-year ban by the International Tennis Federation, was reduced to 15 months by the Court of Arbitration for Sport.
"Sharapova is one of those players that all tennis fans want to see," added tournament CEO Gerard Tsobanian.
The tournament runs from May 6 to May 13.
Feature image source: Reuters