Multiple reports say that former hockey coach Mohammad Imran, who once coached six Indian international players – Rita Pandey, Rajni Choudhari, Sanjeev Ojha, Pratima Choudhari, Janardan Gupta and Sanvar Ali – is now selling track suits for a living.
Imran also coached over 50 national players but is now selling clothes to sustain himself in UP's Gorakhpur district, an ANI report said.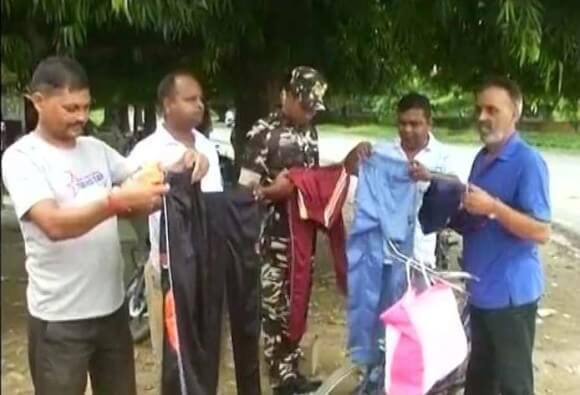 ABP reported that the 62-year-old has only got Rs 5000 in his bank account and is worried about saving up enough for his daughter's wedding in November this year. The pension of Rs 973 that he gets from the government is clearly not enough. 
Imran held a job with the Fertilisation Corporation of India, which was shut down by the government in 2002. Since then, times have been tough for a man who was the great Dhyan Chand's student.
His wife and he opened a manufacturing unit for sportswear – and while that brings in about Rs 6000 a month – it closed down after financial difficulties.
Click here to read the full report.
Feature image source: ABP News