Well-known Pakistan cricket fan 'Chacha Chicago' is equally well-known for his love for Mahendra Singh Dhoni.
Now, with the gradual decline in Pakistan's performance, the Karachi-born Mohammad Bashir has shifted allegiance to the 'formidable' Indian team ahead of the marquee ICC Champions Trophy clash later this week.
"India- Pakistan match is not the contest it used to be. India are miles ahead of Pakistan," says the Chicago-based Bashir, who is heartbroken that he would miss his first India-Pakistan clash in close to six years.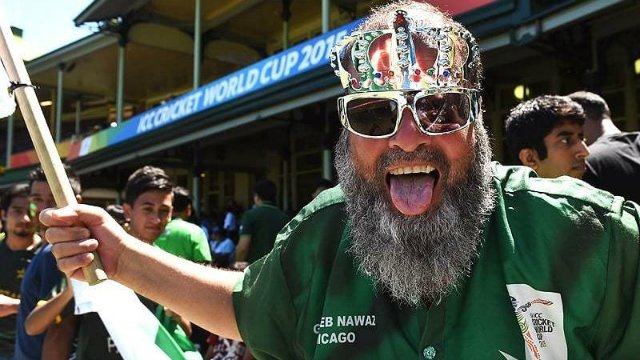 Bashir has been a familiar figure in the stands whenever the two teams have met and always giving him company has been India's very own Sudhir Gautam, who is arguably Sachin Tendulkar's biggest fan.
"I have not missed a single India-Pakistan contest since attending my first one in Mohali during the 2011 World Cup. I would have loved to be there in Birmingham as well but since the game is during the month of Ramadan, the trip to Mecca with my family was already planned and I will be there for a month.
"In fact, Sudhir called me only yesterday to check whether I was coming. Sadly I won't be there but India should comfortably beat Pakistan and then go on to win the tournament. I still love Pakistan but I love India more now. Earlier I wanted Pakistan to win but now it is India," Bashir, whose wife is Indian, said.
"The love that I received during my first trip to Mohali in 2011 was overwhelming. I have come to a stage where I end up going to India almost every year and hardly go to Pakistan. I feel much safer in India," he said.
Feature image source: AFP