The first time Jose Mourinho led his new side Manchester United against his former side Chelsea, he lost 4-0. The second time, he lost 1-0 (in the FA Cup). The third time though, he sprang a surprise and ensnared Chelsea. United won 2-0. 
The result means that Chelsea now lead the Premier League table by just 4 points with six games remaining. Tottenham Hotspur, who are second, have everything to play for now. Jose Mourinho screwed with Chelsea just when it mattered the most.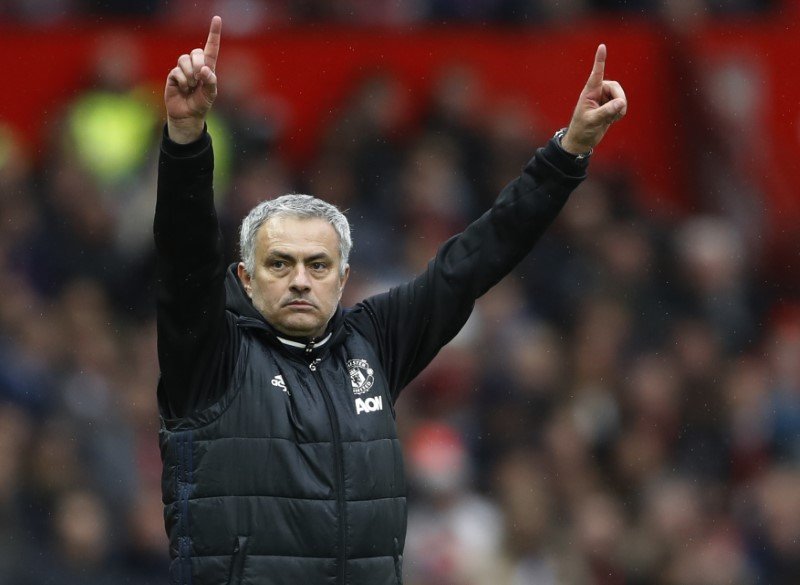 And here's how he did it…
Dropped Zlatan Ibrahimovic, Michael Carrick & Henrikh Mkhitaryan
Ibrahimovic has scored 28 goals and created another 10 in all competitions for United. Mkhitaryan has scored 9 and assisted 5. In the 15 games Carrick has played, United have not lost even one. 
Mourinho dropped all of them for the Chelsea game. It was a decision that didn't sit well with many fans.
Instead, he went with Ashley Young as captain of the team. Marouane Fellaini marshalled the midfield and Jesse Lingard and Marcus Rashford were up front. 
Seven minutes into the game, Ander Herrera won a ball, and played a superlative pass into the path of Rashford, whose pace was too much for David Luiz to handle. Rashford, who had missed a chance minutes earlier, latched onto this one and slotted it for 1-0. The game was alive. Mourinho's selection was vindicated.
Chelsea trained the entire week on how to tame Ibra, Mourinho drops him for pace and they get confused. Master tactician! 😂😂 #MUNCHE #COYS

— K Amoateng (@MrAmoateng) April 16, 2017
Marked out Eden Hazard and Pedro
There was no particular position for Herrera. His position was to be Hazard's position throughout the game. Wherever Hazard went, Herrera followed. Left, right, centre or in the box. It was a similar role for Matteo Darmian. Where there was a Pedro, there was a Matteo. 
And both performed their duties exceptionally well. Hazard, who has 14 goals and 6 assists this season, couldn't get a single shot off and just created one half-chance. Pedro didn't create any chances – he took 4 shots, but every one of them was harmless. 
Ander Herrera game by numbers vs. Chelsea:

43 passes5 clearances4 interceptions4 tackles2 chances created1 assist1 goalBossed it. ✊ pic.twitter.com/LfoYEzNDIq— Squawka Football (@Squawka) April 16, 2017
The same plan was applied in the previous meeting, but Herrera got sent off and it went downhill from there. On Sunday though, there was no stopping him. 
The most weird formation ever
As soon as the first pass of the match was played, the commentators tried to figure out whether United were replicating Chelsea's 3-4-3. Or was it a 4-2-3-1. Or a 4-4-2. It was none of those. Or maybe it was all of those.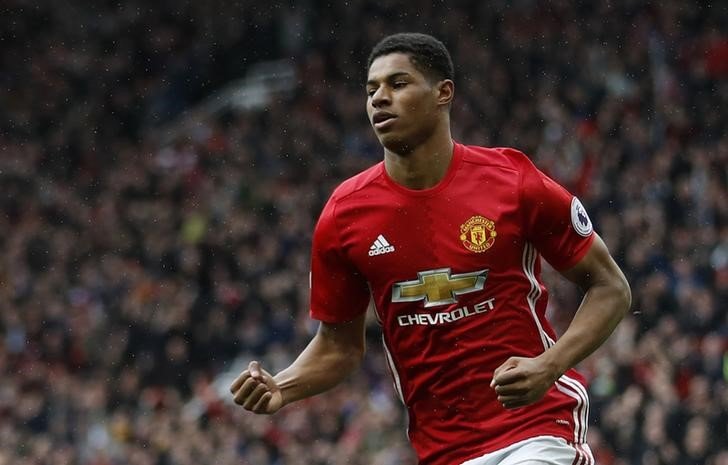 Consider this – Mourinho played three wingbacks in Young, Darmian, Valencia. He played three central midfielders in Fellaini, Herrera and Paul Pogba. He had one striker in Rashford and a roving forward in Lingard. Marcos Rojo and Eric Bailly were the centre-backs. There was such fluidity in this XI that Chelsea simply couldn't find a way out. 
Chelsea were forced to switch to a 4-man defence later in the game but by then, United had a two-goal lead and Mourinho went into match-management by then. In came Carrick to settle nerves and it was a typical Mourinho shut-out. 
Feature image source: Reuters