When India take on Australia in a cricket match, there is absolutely no love lost. Both these teams hate each other to the core and tempers flare whenever they meet on the field.
Here are 10 of the biggest controversies featuring these two cricket behemoths:
1. In a Test match in Melbourne, 1981, Sunil Gavaskar felt he was wrongly given out LBW by umpire Rex Whitehead and walked off the field with fellow opener Chetan Chauhan. India manager Shahid Durrani however asked Chauhan to return and resolved the issue. Gavaskar later clarified that it wasn't the dismissal but the vile abuse from bowler Dennis Lillee that had made him walk off.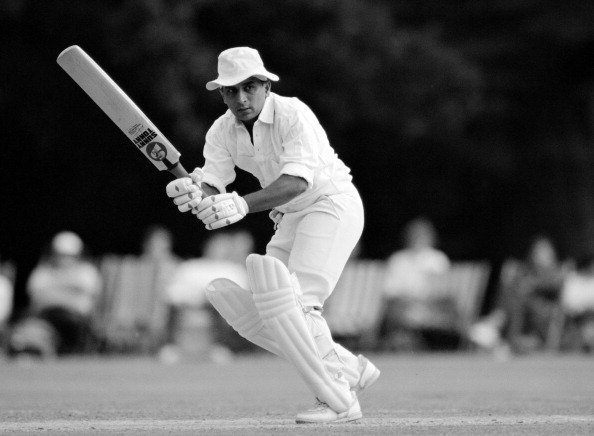 2. The 1999-00 series was supposed to be Sachin Tendulkar vs Glenn McGrath. But the Aussie bowler got an unfair advantage when Tendulkar was wrongly given out. Ducking to avoid a low-rising bouncer, the ball rapped him on the shoulder but umpire Daryl Harper gave him out. The incident underwent several reviews and finally resulted in the removal of neutral umpires.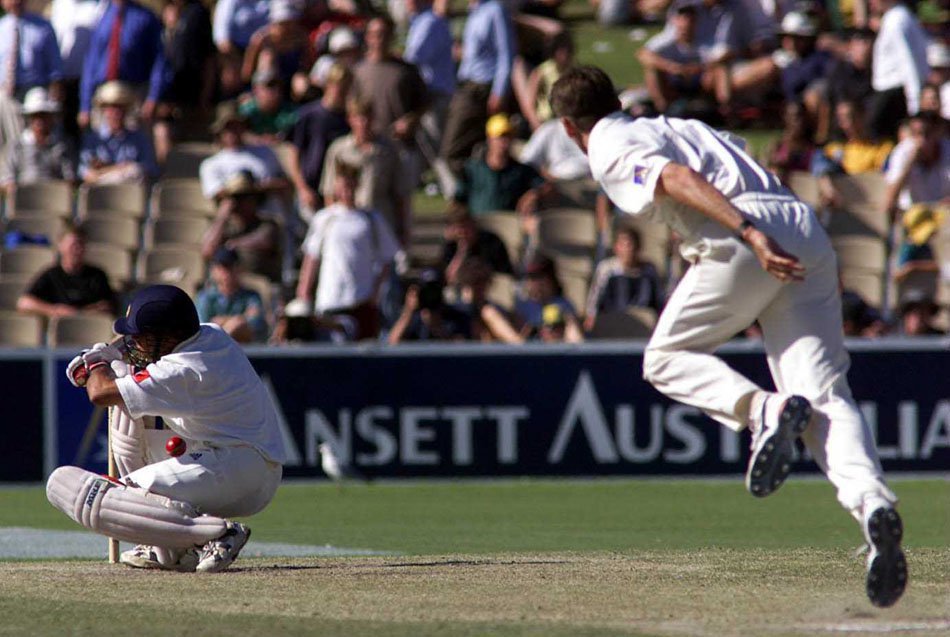 3. In a 2001 Test in Mumbai, Rahul Dravid's mistimed pull shot was taken by Michael Slater. But the Indian batsman was not convinced that the catch was clean and refused to walk off. Umpire S. Venkatraghavan – former Indian captain – gave him not out and a furious Slater was later fined for abusing the batsman and the umpire.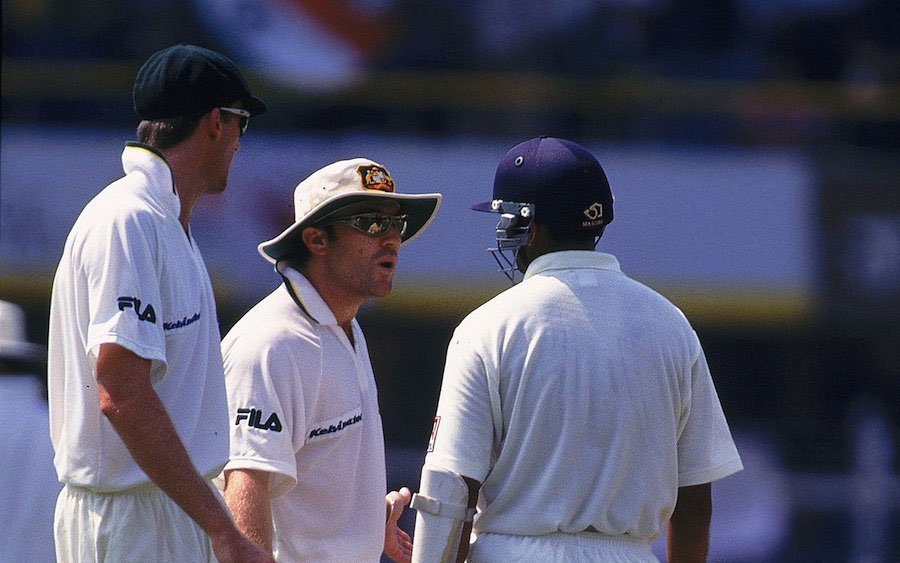 4. In 2001, India skipper Sourav Ganguly wound up his Australian counterpart Steve Waugh by continuously arriving late for the toss. Waugh later wrote in his autobiography that this was intentional and that Dada had turned up late 7 times. Ganguly however has always maintained that the delay was never deliberate.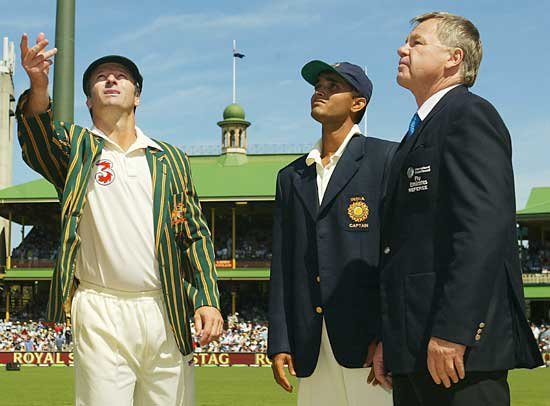 5. The 2008 Sydney Test featured the biggest controversy in India-Australia history. A verbal argument between Harbhajan Singh and Andrew Symonds escalated when the Indian spinner was accused of calling Symonds a monkey. The matter went to court and a disciplinary committee was set up to look into the matter. Things were resolved only after India threatened to call off the tour. Bhajji was given a 3-match ban which was later revoked.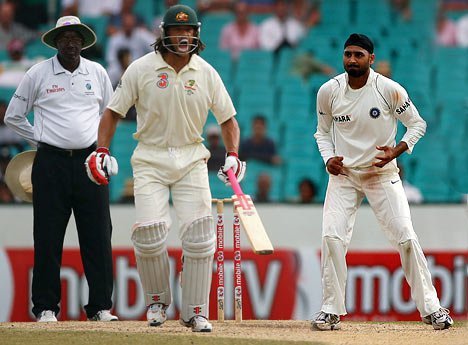 6. In the same match, Ganguly was controversially caught at slip by Michael Clarke. Replays were unclear if the ball touched the ground or not but Australia skipper Ricky Ponting was convinced and raised his index finger to signal out. This incensed Ganguly who felt that Ponting was nobody to make that decision for the umpire. After the match, then India skipper Anil Kumble remarked that "only one team had played in the spirit of the game."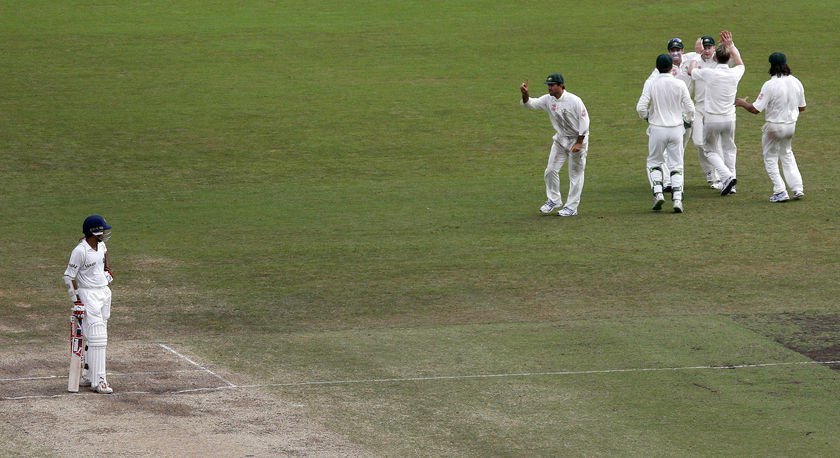 7. In Delhi the same year, after relentless sledging from the Aussies, Gautam Gambhir elbowed bowler Shane Watson while taking a second run. The incident was caught by the cameras and Gambhir – who scored a double ton – was banned from the next match.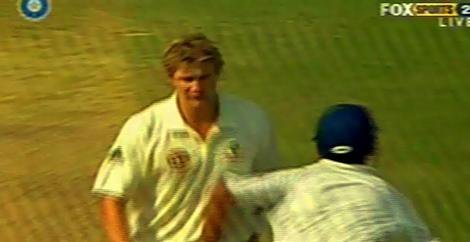 8. The tension continued throughout that series. In the Mohali Test, after Bhajji had got Matthew Hayden out, Zaheer Khan went overboard with his celebrations. As Hayden was walking off the pitch, Zaheer continued with his antics which prompted a fine for unsporting behaviour.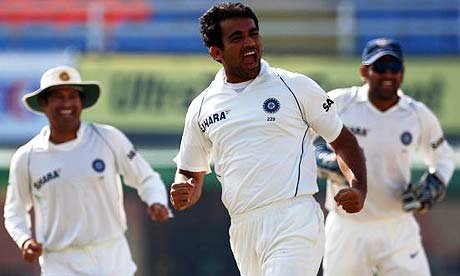 9. But Zaheer evidently didn't learn his lesson as 2 years later, again in Mohali, when Ricky Ponting was run out, the Indian pacer ran to him and ridiculed him. But unlike Hayden who had kept on walking, Ponting retaliated with some words of his own and umpire Billy Bowden had to intervene.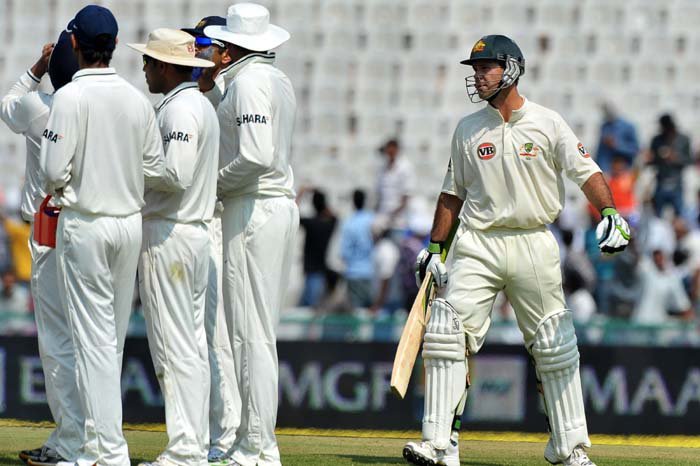 10. How can a list of controversies not feature Virat Kohli? During the Sydney Test in 2012, Virat Kohli got sick of the sledging from the crowd and retaliated with a middle finger gesture. He was fined 50 % of his match fees and later admitted that though cricketers are not expected to retaliate, the constant chants about his mother and sister had got to him.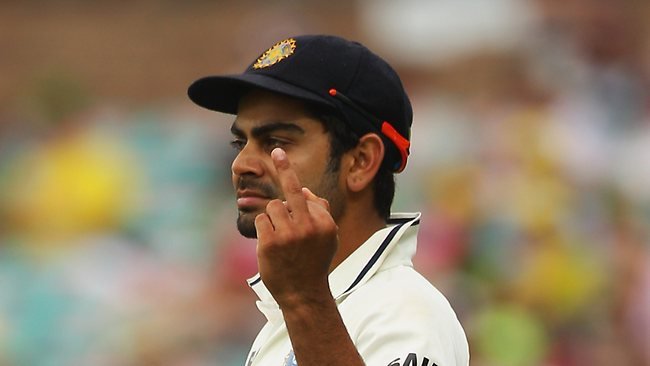 So what's going to be the controversy this time when India tour Australia? Stay tuned as we'll keep you updated!