Apologies for the ambiguous title but sadly, this is the only way to get your attention when there's cricket happening. It's an unfortunate reality that when cricket is on, every other sport takes a backseat in our country and with the Champions Trophy semifinal commencing in a while, all the talk is about Virat Kohli and Co. taking on Bangladesh for a place in Sunday's final against Pakistan.
But that's not the match we are talking about here. Although we hope that also happens, we can't predict the results. However, we can talk about what is certain.
The Hockey World League (HWL) semi-finals are being held in London. India have drawn Scotland, Canada, Pakistan and Netherlands in our group. The first match of the campaign is on 15th, which is today, against Scotland. The Canadians are up next on Saturday, the 17th.
But the game no Indian hockey fan would want to miss is the one on Sunday, 18th, against Pakistan.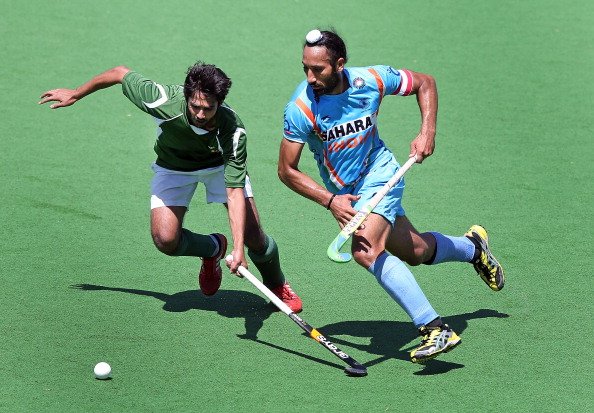 The fact is that we are too busy with cricket. There's nothing wrong with that. But there are 16 other men who are in England too, who will wear the same colours, and 11 of them will be on the field, trying to make us proud.
They deserve to be talked about, they should be watched and they need our support. We are currently ranked 6th, while Pakistan are 13th. Teams qualifying from here will play in the HWL finals which will be held on home soil, in Bhubaneswar.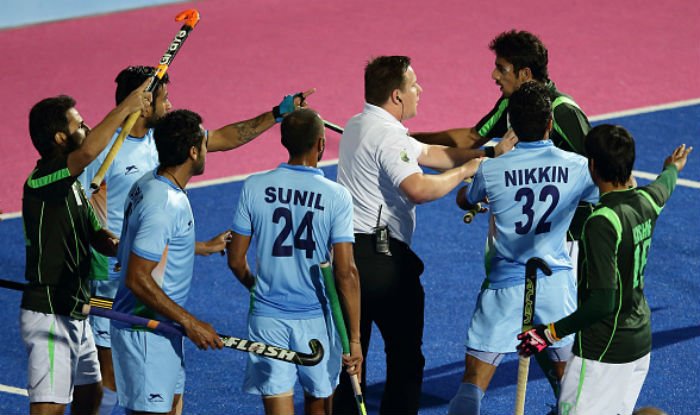 There used to be a different feeling once upon a time when India played Pakistan in hockey. The rivalry was as fierce as it is in cricket now and sometimes even more. Legends were born back then, history was written. Yes, the cricket final is also a possibility. But, as Indians, we should cheer both our teams, cheer for all the Men in Blue. Let's hope they do the double over Pakistan in England.
Switch between channels, do what it takes. But make sure you are watching. They play for us. They win for us. The least we can do is watch them do it.
6:30 PM IST. India vs Pakistan. Stars Sports 2 & Star Sports 1 HD (Hindi). Do not forget!