Aditi Ashok carried on from where she left off last season with a share of the lead in the RACV Gold Coast Classic.
Aditi, 18, making her first start in 2017, shot three-under 70 and shared the top spot with Gold Coast amateur Karis Davidson and Scotswoman Michelle Thomson after the first round.
Playing in nice cool conditions in the morning, Aditi had a none-too-happy start with bogeys on first and seventh before birdies on eight and ninth gave her some respite. However, a bogey on 10th meant she was again one-over. But four birdies in next holes saw her end the day with 70.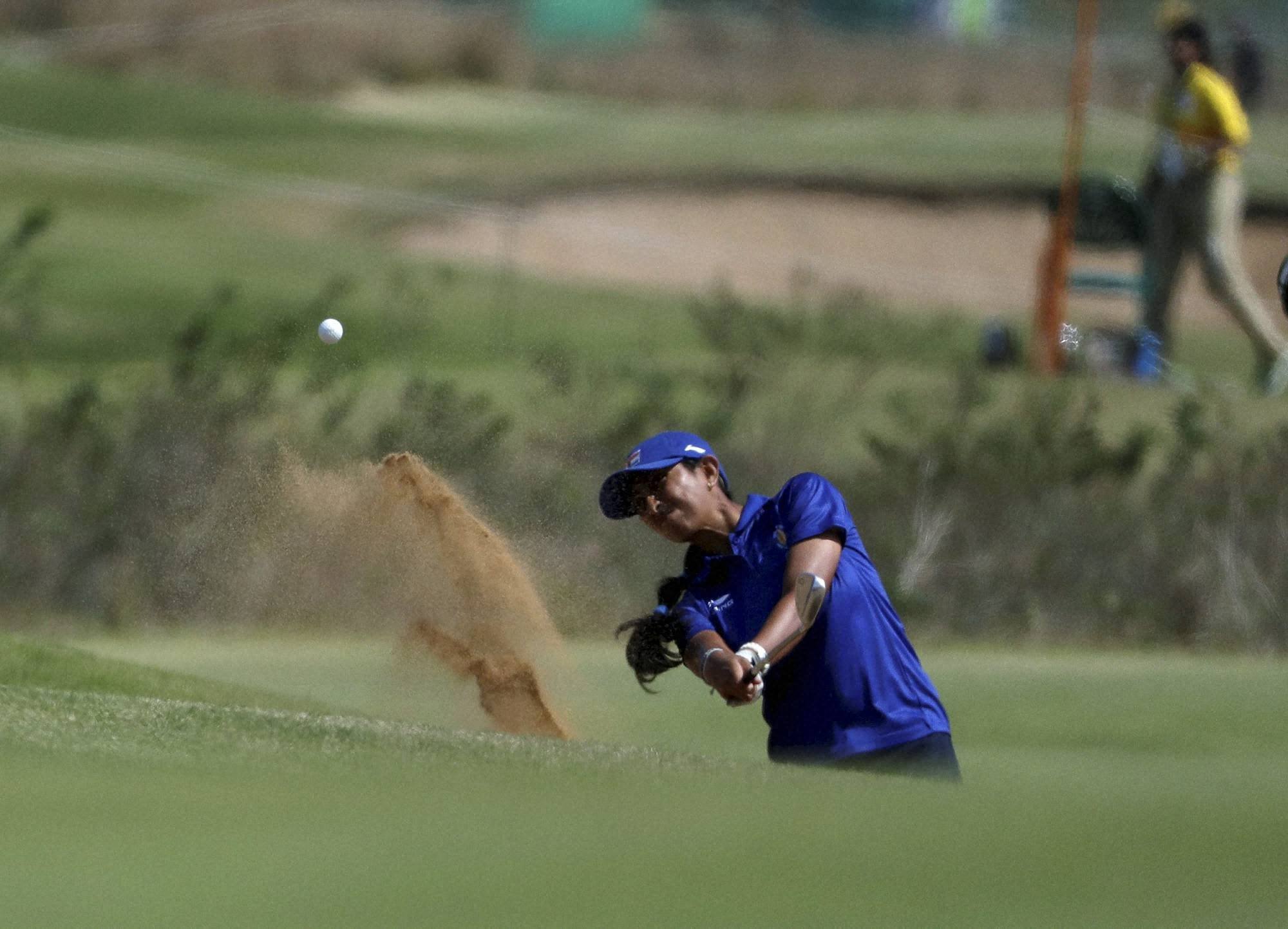 Of the two other Indian girls — Vani Kapoor (73) was tied-12th and Amandeep Drall (78) was tied-55th.
Vani was three-over on front nine, but three birdies in last four holes saw her end at even par 73. Amandeep had nine pars on back nine of the course after starting on 10th and then she had a birdie on second to go one-under. Then over next seven holes she had four bogeys and one double.
"I am really happy with my start to the tournament. I made six birdies so I obviously created enough chances. I did make a few mistakes and I will be trying hard not to do that tomorrow," Aditi said.
The highest-ranked player in the field this week, Aditi said the warm conditions were not that different to playing at home in Bangalore.
"I love playing golf in the hot weather. I enjoy it much more than the cold but this is a little more humidity than I am used to," the two-time winner on Ladies European Tour in 2016 said.
Feature image source: PTI