Mahendra Singh Dhoni did not finish a run chase.
Now, that statement in itself — without any context — is not as surprising in November 2016 as it would have been a few years back. He is not the batting powerhouse he once was, naturally.
But at Feroz Shah Kotla on Thursday, he failed to take India over the finish line when the equation was well within his reach with about 15 overs left in the game. He was set. He had his eye in. The required run rate never crossed 7 per over. He did not need to clear the boundary at will.
And yet India lost a thriller by six runs. Dhoni's 65-ball 39 and a late fightback from Hardik Pandya and Umesh Yadav was not enough. The captain himself fell to a blinder of a catch by Tim Southee off his own bowling — a catch that grows more stunning with every viewing. But the majority of the dismissals were soft. Batsmen throwing their wicket away.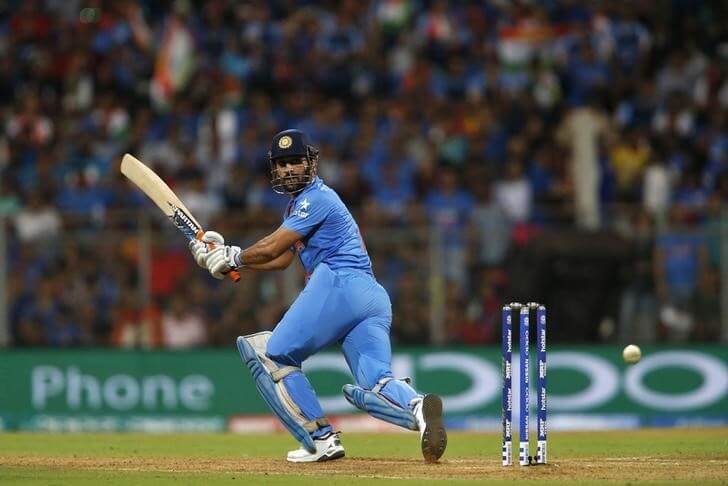 As is the case every time Dhoni turns up for India these days, questions over his batting were raised again.
"If you see there were quite a few partnerships, but we kept losing wickets after every partnership," Dhoni said after the match. "When you are chasing a score like this it is important that you need to keep a few wickets because the runs were coming. Even if you need six or seven runs an over in the end it can easily be achieved but our problem was that we kept losing the wickets."
Which is a fair assessment, undoubtedly. But he also said this:
"When you're chasing you need to play 50 overs and at one stage it didn't look like we would. I felt the New Zealand bowlers bowled really well … but we just kept losing wickets."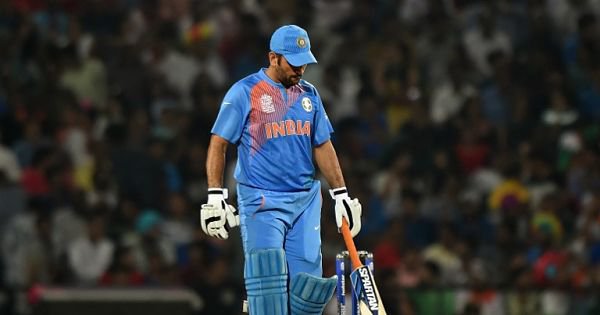 Now this is where Dhoni could do with a bit of a rethinking. Over the past week, he has spoken about the need for him to evolve as a batsman. He spoke about the need to find another finisher so that he can bat a bit higher and play the sheet anchor role. He was doing just that in Delhi, with Kedar Jadhav for the fifth wicket stand that put India in the driving seat. There was a clear sense that he would try and stay in the middle as long as possible.
But a run-chase does not *HAVE* to go to the 50th over. With the current lower order still learning the art of closing out games, it is imperative Dhoni does not leave too much to do at the end — for himself or the rest. 
This chase was 'Exhibit A' for showing the pitfall of Dhoni's tactic to take the chase deep — because he did not have to. Of the 65 balls he faced, 37 were dots. When he uses up time and deliveries to settle in, he is depriving the new batsman of that exact same luxury.
Now instead of talking about at least one batsman doing 10% more, Dhoni could have very well upped his scoring rate in the middle overs, without taking any risks whatsoever, and not left too much to do for an inexperienced Pandya.
While you would bet on Dhoni of the not-so-distant past, to make it count, he will now fail more often than he is used to. Just like in the South Africa series last year. Just like the T20s in Zimbabwe and in the US against the West Indies this year.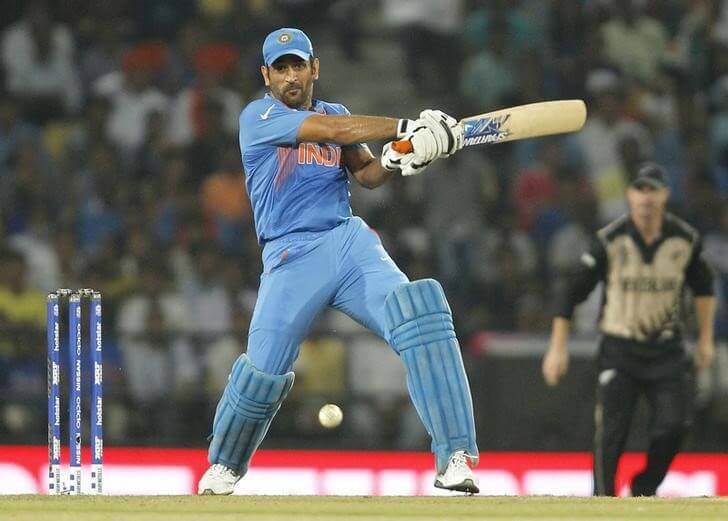 As it turned out, Pandya showed great maturity till he played that rash forehand-smash in the penultimate over. He, in fact, played how Dhoni should have between overs 30 and 40. Pandya remained busy, kept rotating the strike, converting the ones into twos. But those middle overs ultimately cost India the win and a chance to go 2-0 up.
In the past, Dhoni has thrived on taking games as late as possible and then when the pressure is at its highest, he'd let himself go. Many a bowler in the past few years has fallen prey to that tactic.
That Dhoni, however, is not around anymore. This is a more matured, less bludgeon-y version — the man who runs between the wickets like there is no tomorrow, the man who looks to pierce gaps rather than clear the boundaries. He now knows his role, his capabilities are different. As he evolves in his role as a middle-order batsman, trying to guide and groom the likes of Pandya and Jadhav, he would also do well to alter his thinking a tad bit. H
Perhaps the easiest way to achieve that is for him to realise he does not have a Mahendra Singh Dhoni to bat after him and finish it off at the end. 
Feature image source: AFP