Pep Guardiola may have won seven out of seven matches with his new club Manchester City. Jose Mourinho may have lost just once in the Premier League so far and Antonio Conte's passion on the touchline has clearly been injected to a Chelsea side which looked lifeless last season. Arsene Wenger is still as stubborn as ever and Mauricio Pochettino has failed to stem the inconsistency that Tottenham have been infected with since one can remember.
And then there's Jurgen Klopp. 
His Liverpool side, while unpredictable, are still the most exciting team to watch in the Premier League. His tactics, more maniacal than methodical, have slowly started winning not just hearts, but even points. Against Arsenal on the opening week of the Premier League, they came out 4-3 winners in a stunning display of attacking football and defensive profligacy.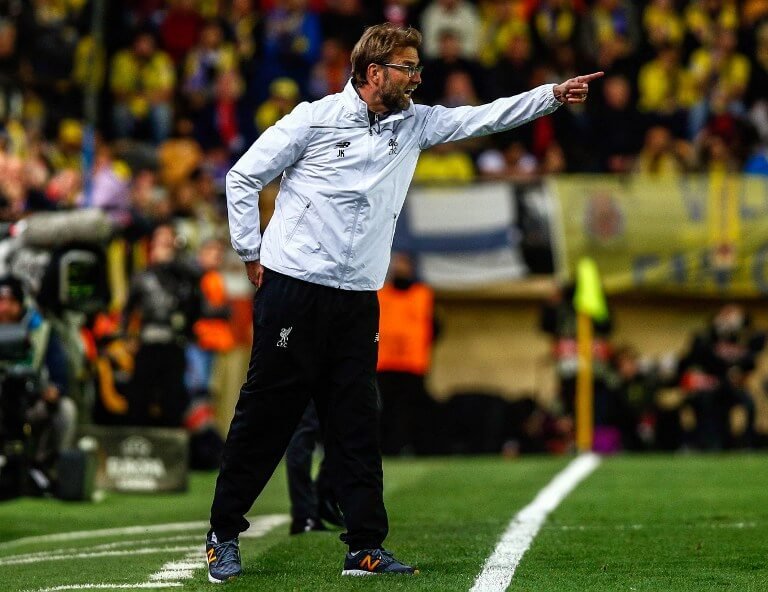 A month later, against Chelsea, Liverpool's second big match of the season, they emerged 2-1 winners. Both games were played away and saw spectacular goals and celebrations on the touchline that ranged from fist-pumping to dancing to exploding from his chair in the dugout and into the arms of his players. 
The only blip so far has been a 2-0 home defeat to Burnley. After that match, Klopp's Liverpool beat Premier League champions Leicester 4-1 and drew 1-1 against fellow top-four contenders Spurs. On the road, Liverpool are unbeaten in England. It's still early in the season, but it looks like Klopp's style is slowly but steadily seeping into the Liverpool players.
It's incredible that until last year, he was the manager grabbing most of the headlines with his one-liners, be it describing the win against Manchester City last season as ""The best word I can say to describe this is: Boom!" or refusing to hype himself up with "I am not the guy who is going to go out and shout 'we are going to conquer the world' or something like this. But we will conquer the ball. Yeah? Each fucking time!", Klopp has been demoted on the back pages with the entry of Guardiola, Mourinho and Conte as they were all hired by City, United and Chelsea respectively.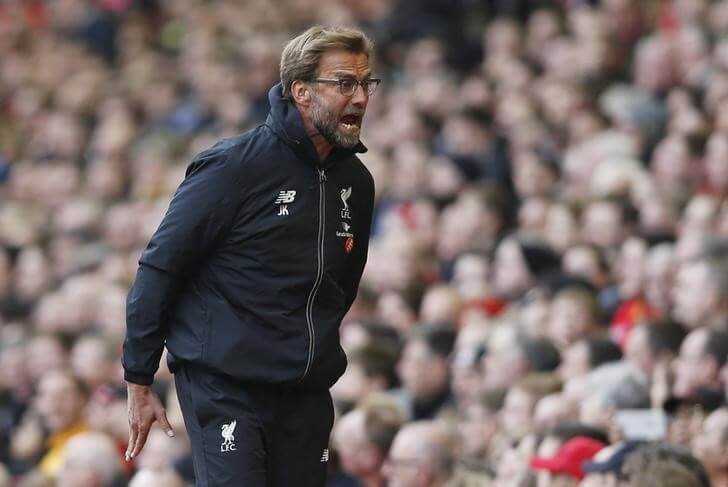 But you don't win matches in tabloids, you win them on the pitch. 
Mourinho has seen his side produce Lous Van Gaal-ish football at times, especially against Feyenoord in midweek in the Europa League. Guardiola's City are unbeaten yet, and while supreme in the Manchester derby, they were pushed till the end by United. What goes against a manager as successful as Guardiola though, is that his team is expected to win – and while that is what they've done, and should ideally continue to do.
As for Conte, his side have hardly shown the solidity at the back that is expected from the Italian's side. They've let in seven goals in six matches. Wenger's Arsenal, is, well, looking exactly like Wenger's Arsenal of the last five years, and still need firepower up top. 
Meanwhile, Klopp and Liverpool, flying under the radar, have scored as many goals as City – 11. This, without a striker who has the magic of Sergio Aguero or a midfield which boasts the like of Ilkay Gundogan, Kevin de Bruyne, David Silva, Leroy Sane, Nolito, Raheem Sterling and Jesus Navas. Liverpool instead, have Jordan Henderson, Adam Lallana, Georginio Wijnaldum and Sadio Mane. They use attacking midfielders as forwards in Philippe Coutinho and Roberto Firmino, and their star centre forward Daniel Sturridge plays out wide.
It's a remarkable achievement. Klopp's side are not shy to attack and don't care much about defending. As he said once, his football is more like rock music – mad, enthralling, enhancing and uplifting. It has loud guitar twangs and when his team go forward, it's like a drummer slowly raising tempo until the final exhilaration of a crash cymbal. 
And that's one way of winning games.
Feature image source: AFP