The deadline (25 April) to submit the Champions Trophy squad to ICC, came and went, but the Board of Control for Cricket in India (BCCI) made no announcement regarding India's squad. 
The tournament begins on 1 June and the lack of an announcement is keeping Indian cricket fans fretting. But for BCCI, it's time to play hardball after they lost a vote during an ICC meet – which could mean their revenue share will be halved by the international board.
The proposal, favoured by most boards in the world will see BCCI's revenue reduced from USD 570 million to USD 293 million. BCCI's attempt to restore status quo was dealt a heavy blow as it was outvoted 1-13 at the ICC board meeting.
The delay in squad announcement is seen as a strong message from the sport's most powerful nation that it can withdraw from the ICC tournament over the slashing of the revenue share.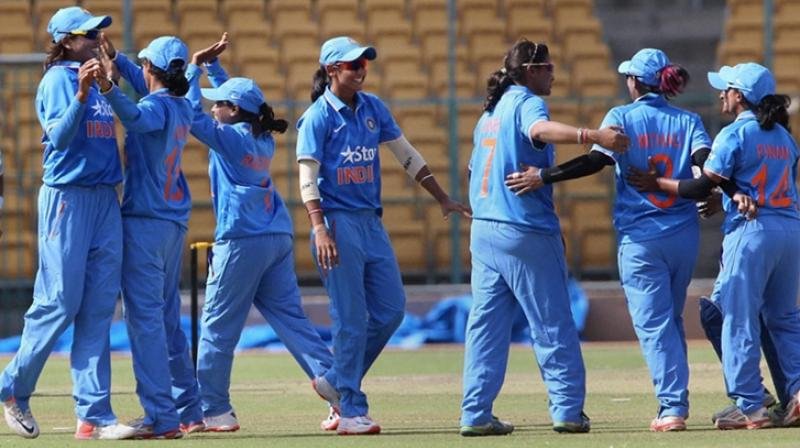 But while the BCCI is busy fighting the ICC, it seems like it has two different sets of rules for it's men's and women's cricket teams. The women's cricket team left the country on Monday for the quadrangular series in South Africa, without making any noise. The whole affair was so quite that the board didn't even bother to publicly announce the squad, according to Hindustan Times. 
And after the series, they will participate in the Women's World Cup as well (which is an ICC event) – which begins on 7 May. The team members were sent mails warning them against speaking to the media till the end of the World Cup. 
BCCI's over-zealous interest in the affairs of the men's team and turning a blind eye towards the participation of the women's team highlights the board's attitude towards the Mithali Raj-led side. The cricket board is trying to use Virat Kohli and his men as a tool to force ICC to accept it its terms. On the other hand, the board is hardly concerned about the affairs related to the women's team – it seems that for the BCCI, they hardly match up to the popularity of the men's team – which brings in most of their revenue.
Only last month, BCCI had sacked women's head coach Purnima Rau to bring in Tushar Arothe, days ahead of the quadrangular series and when the team is in the process to prepare for the World Cup.
However, not all is lost for the Indian eves. While the men's team members continue to play the IPL under the cloud of uncertainty, the women's team have the opportunity to sharpen their swords ahead of the ICC tournament.
Feature image source: BCCI/Twitter