It has been said countless times that the only sport that thrives in India is cricket. And how many would actually dispute that? But to say that the Rio Olympics is changing that perception, one game at a time, wouldn't be an understatement, would it? After Sakshi Malik's historic bronze, all eyes are on PV Sindhu's big match today. 
And just like us, wishing her luck is Indian Test Cricket captain Virat Kohli, and Anil Kumble. 
They sent their wishes all the way from Trinidad for Sindhu.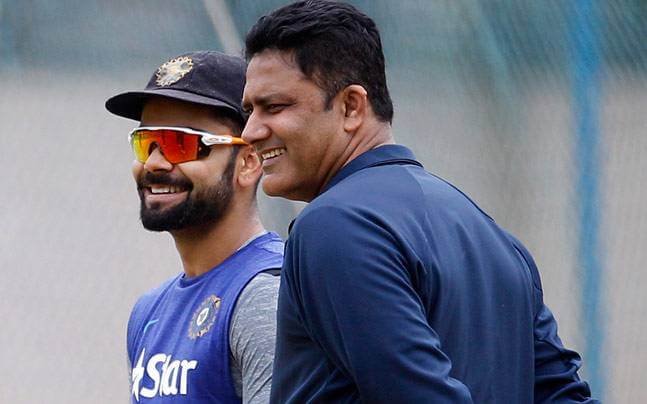 They know how much hard work goes into preparing yourself for the international stage and what it's like carrying the burden of an entire country.
Here are the videos of Virat & Jumbo wishing her luck:
I hope you bring gold for the country. But nonetheless, whatever happens, you are a champion and I send you all the power & all the wishes. Good luck to you, Jai Hind! 
– Virat Kohli