They say cricket is an unofficial religion in India. Love for this sport is almost synonymous with being Indian. Most desi children grow up playing gully cricket with bricks mounted on one another as wickets on any random ground as a substitute for the pitch. A video of one such kids' 'live' match is viral on Twitter, and it's a sixer.
Take a look at this viral video shared by The Figen (@TheFigen_) on Twitter.
This unique video has children recreating what it's like to watch cricket on television; only their way is much more immersive and exciting. They're not just sharing the adrenaline of a match's key moments, rather they're experiencing it. Quite literally.
Besides, their dedication to shooting the video with occasional back glimpses on the camera is just wholesome. And heaven knows how much time the batsman took to get the ball through the frame so perfectly, it's really EPIC!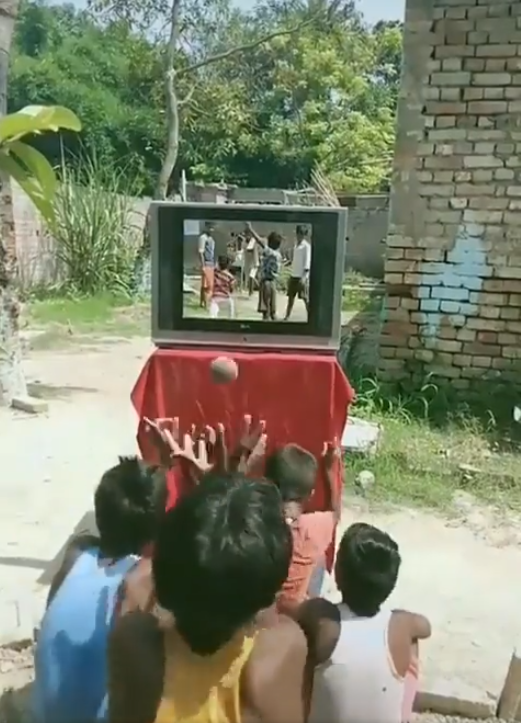 The out-of-the-box idea, the frame we confused for an actual TV, the picture-perfect shot, and the seamless teamwork have impressed Twitter users. Check out what they're saying.
Sorry to say, but Jio Cinema can never make a match THIS entertaining, even with 900 other commentaries.
Also read: KKR's Rinku Singh Hits Five Sixes In A Row, Twitter Is All Praises