Diego Maradona is the Prince of Football. Sourav Ganguly is the Prince of Kolkata. 
Come September, they will be on the same pitch, facing each other, in what will be a dream come true for football fans who want to see the Argentine grace the field once more. 
El Diego is the greatest thing that has ever happened to football. Any football fan will tell you that. People from two generations ago will tell you that as well. Maradona is revered all around the world. His career ended 20 years ago but his popularity amongst the masses still remains.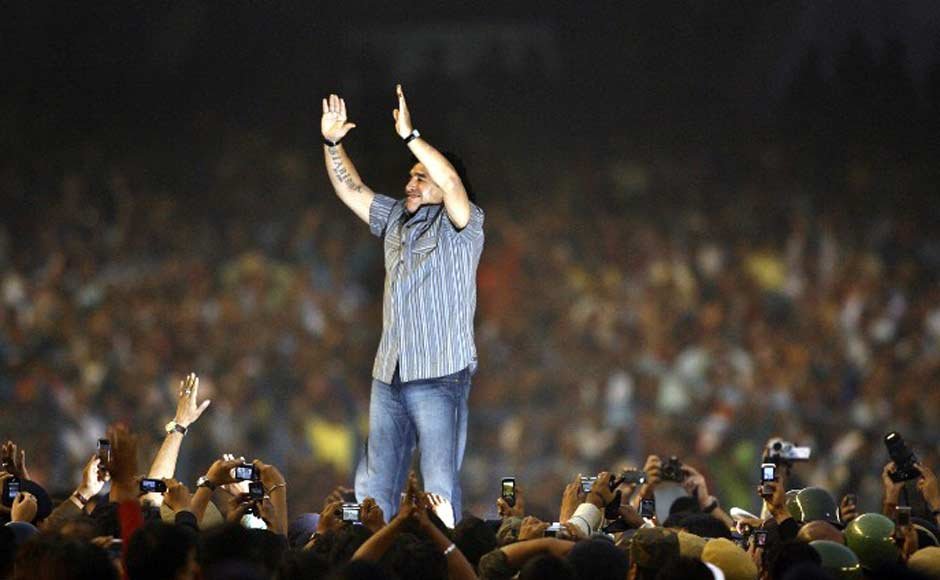 Who wouldn't want to watch him play? Of course, age won't let him to do all the divine things he used to do with a football, but a single kick or a few juggles will be worth travelling all the way to Kolkata for.
Diego's visit has been scheduled between 18-20th of September to promote the upcoming Under-17 FIFA World Cup to be held in India. On the 19th, he is to play an exhibition match against Dada's team.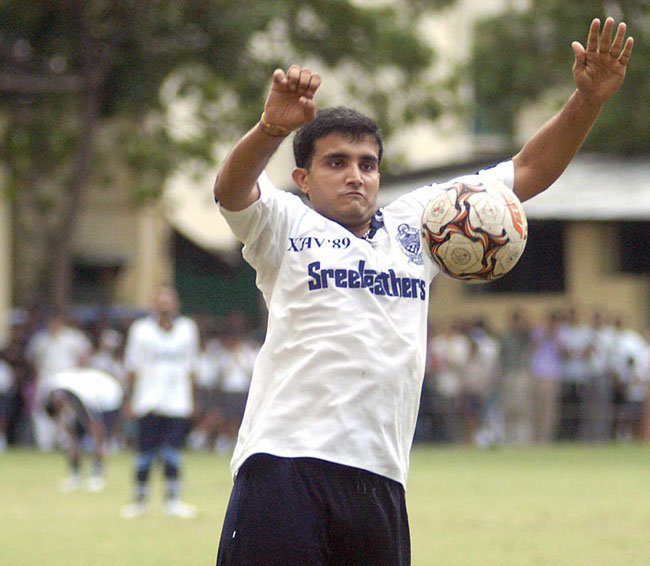 The last time he visited Kolkata was in 2009 and he sent the city into a frenzy. The sport is extremely popular amongst the locals, and another chance to see Diego is likely to turn the city upside down. It doesn't get much bigger than this.
And speaking of popularity, few can match that of Dada's in his hometown. 
Diego, apparently, knows about it. He knows the love and admiration he would be showered with when he gets here too. And he couldn't contain his excitement. Hence, this post:
The match will be a one-hour affair, for which Dada will wear autographed boots sent to him by El Diego himself!
"Bhaichung Bhutia, Jose Barreto, Jo-Paul Ancheri and I.M. Vijayan have confirmed participation. While there will be Manoj Tiwary, Deep Dasgupta from the cricket fraternity. From the Bollywood industry, we are in talks with Ranveer Singh," said the organizer of the event
But everyone knows where all eyes will be.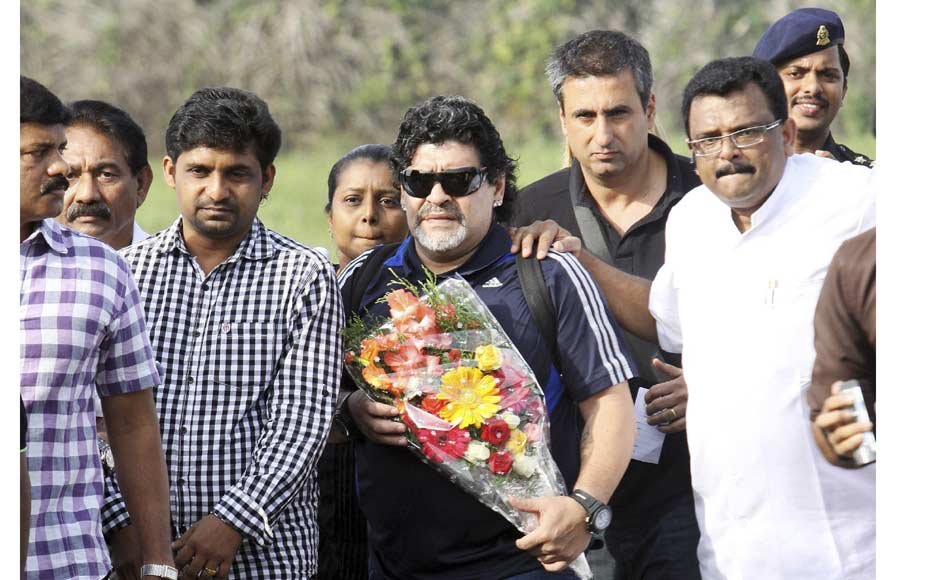 The 'City of Joy' will be celebrating Durga Puja during that time and the festivities would only get better with Diego in town. 
The match will be played at the Aditya School of Sports in Barasat on the day of Mahalaya. The venue has a seating capacity of 20,000 with around 5,000 tickets going up for sale. 
If you're part of those 20,000, you will be lucky to witness history.