A green-grocer's son who can bowl at pace with either arm is causing excitement in Pakistan as he targets a spot on the national team.
Yasir Jan, 21, can generate around 145 kilometres (90 miles) per hour with his right arm and 135 kph with his left, making him a unique talent.
Even in a country with a history of cricket innovations, such as the reverse sweep and reverse swing, Jan has set tongues wagging.
"Yasir has been an amazing talent," said his coach Muhammad Salman, tipping him as a definite prospect for the Pakistan Super League's Lahore Qalandars team which has snapped him up on a 10-year-contract.
By swapping arms, a bowler can vary more greatly the angle of his delivery and adapt tactics depending on whether he is facing a right or left-handed batsman.
"It is an advantage. As a captain when you have right-handed and left-handed batsmen batting then you have a luxury to have a bowler who can bowl with both," said Salman, a former Pakistan batsman.
"There are no restrictions that a bowler can bowl with two hands in an over."
Jan's talent was uncovered in a Rawalpindi U19s match, when the batting side was running away with the game and his captain turned to him and made an unusual request.

"We're already going down. Why don't you bowl left-handed?" Jan, now 21, recalls his captain saying. After a barren opening spell as a right-armer, he made the switch and shocked the opposition en route to his first four-for.
"The coaches were also shocked. They said, 'What's this kid doing?!" he recalls.
His special skill then hit the headlines during a talent hunt for the Lahore Qalandars conducted by former Pakistan fast bowler Aaqib Javed.
Poor background 
Jan's chest-on action emulates his current idol, South Africa's Dale Steyn, but he said he was inspired by Pakistan's former right-arm, left-arm pace attack of Waqar Younis and Wasim Akram.
"I've been bowling with both arms since I was a kid," he told AFP at a training session in Lahore.
"Waqar bhai (brother) and Wasim bhai were bowling in 2003 when I saw my first World Cup.
"I really liked watching them… I'd copy them. And I kept working and working at it and I got good. And it's helped me get picked.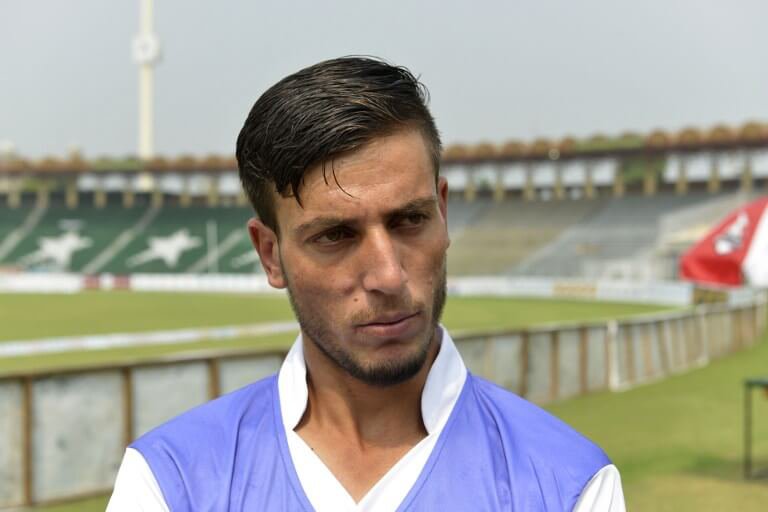 Jan is the latest in a proud line of Pakistani innovators — from Hanif Mohammad, the original 'Little Master' who invented the reverse-sweep, to Imran Khan and Sarfraz Nawaz who were the first to unveil the dark arts of 'reverse swing', later popularised by Wasim and Waqar before being exported globally.
His first break came in 2012 when he was picked for the Rawalpindi U16s, and in 2013 he was selected for the National Cricket Academy in Lahore, where Pakistan's top youth talent is honed.
Money is now being poured into developing and bulking up the wiry Jan, whose family moved to the capital Islamabad from the militancy-wracked northwest when he was a child.
"He came from a very poor background, we all know that. And the coaches around here, the people who own him now are going to spend a lot of money on his physical fitness and nutrition and all that," said Salman.
"And obviously it will take time, minimum six months to a year."
It is a challenge for Jan, but he says he will work hard to bring his right-arm, left-arm combinations to the sport's biggest stages.
"Now I've got a good platform so with hard work I hope to achieve my goal of playing for Pakistan, my country. To go to the biggest grounds around the world and the best players. This is my goal and my dream.
Feature image source: AFP