Mohammed Siraj wreaked havoc on the field last evening against Sri Lanka at the R Premadasa Stadium, Colombo. He claimed four wickets in the first over and finished with a six-wicket haul, and hence, was named Player Of The Match.
The cricketer received $5,000 for his brilliant act in the match. However, he won several hearts with his heartwarming gesture after the final as he donated the entire prize money to the ground staff.
"The groundsmen will receive this cash prize. Without them, this tournament would not have been possible."
Siraj, who made the entire nation honored, had been through a fair share of struggles. 
He started playing when he was in the seventh standard. In 2015, he bowled with an actual cricket ball. In 2017, he received an IPL contract worth ₹2.6 crores.
Coming from a humble background, the crickets had to struggle to make ends meet. In an interview, he revealed that his father used to give him ₹70 each day and he used to spend ₹40 on petrol for his bike.
"The others used to come in Mercedes and BMW for practice, while I used to wait for them to go so that I could push my Platina and get it started. They didn't use to look at me and kept their distance."
The cricketer was close to his late father, an autorickshaw driver in Hyderabad. In the same interview, he recalled that his father had done a lot for him and always supported him.
"My mother used to scold me by saying, 'Your elder brother is an engineer. Till when will you continue your time pass?' I used to bunk college and go to play cricket. However, my father used to save me at home. He has done a lot for me. After 2013, I played Ranji Trophy for Hyderabad till 2016. I played for my uncle's club and got 9 wickets in the first game. I received ₹500 as price money and I gave 300 rupees at home."
His father and his biggest motivator passed away in November 2020, when the cricketer was in quarantine in Australia. The cricketer decided to continue with the match for his father. He revealed:
"My dad wasn't very well in 2020. When I would talk to him, he would end up crying, so I wouldn't talk to him much. When I would call home, they would say that my father was sleeping, so I would let him rest. After that, my dad spoke to me and said it was nothing serious. He also said, 'Son, just make the nation proud, I am with you. Don't take tension, just make the country proud.' When my dad passed away, I'd made up my mind to return to India that very day. But he told me to make India proud, which is why I stayed back, otherwise, I would have come back."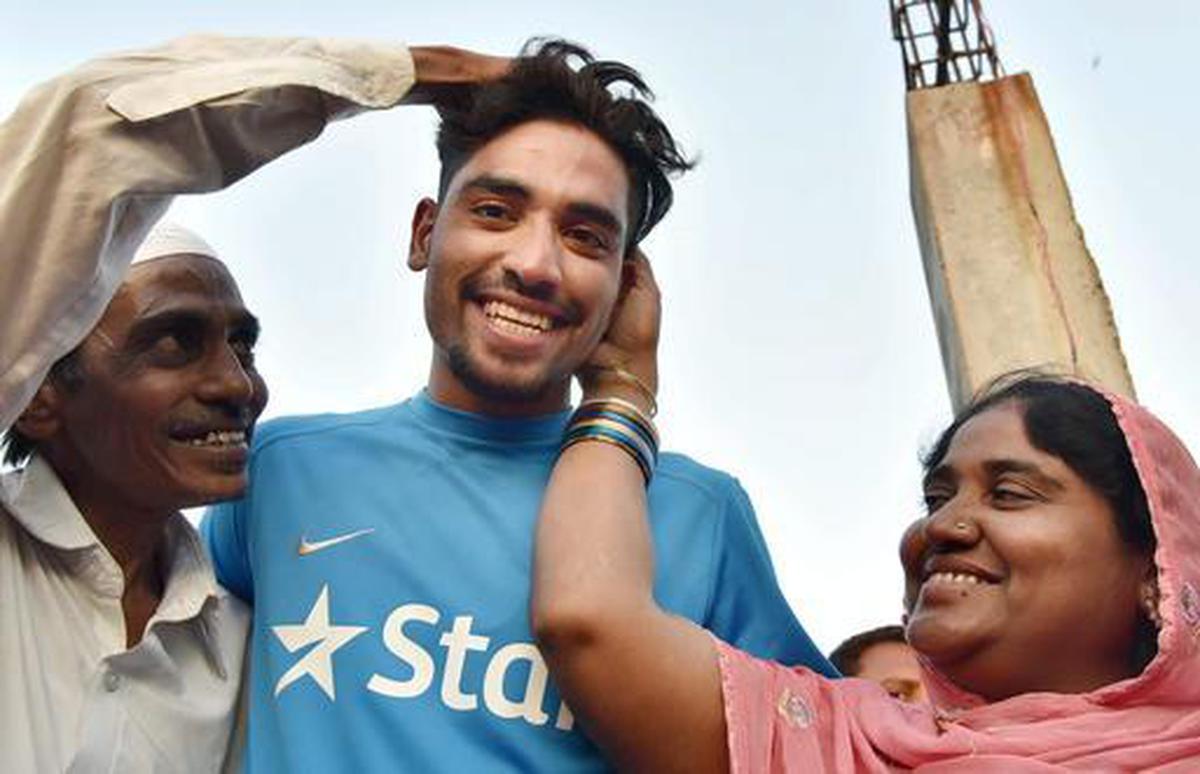 However, it was a difficult time for him. During a match, he was seen wiping his tears after the national anthem, remembering his late father. 
"After my debut performance at the MCG, when I was singing the national anthem in Sydney, I just remembered how my dad said that I needed to make the nation proud. I wish he was alive, he would have been so proud. Whenever I had done well previously, and there was my photo in the newspaper, he would take cut-outs to keep as memory. That suddenly clicked in my head."
With his hard work and his late father's love and support, Mohammed Siraj is making the entire nation proud with his excellent performances!