India lifted its 8th Asia Cup trophy at the R Premdasa Stadium in Colombo yesterday after BADLY defeating Sri Lanka by 10 wickets. Among the many record-breaking moments witnessed in the 2023 Asia Cup finale, the stellar bowling by Mohammed Siraj shined through the most as he went on to become the first Indian bowler to bag four wickets in an over in an ODI match.
While we all applauded and celebrated Siraj as he went on to take a series of wickets right at the beginning of the match, the moment that won our hearts came during the post-match award ceremony. When Siraj was awarded the 'Player of the Match' award with a $5,000 (₹4,16,440) cash prize, he did something unexpectedly kind.
Those who've followed the tournament know how rain showers hindered many of the matches. Previously, captain KL Rahul and Virat Kohli also appreciated Sri Lankan groundsmen for their relentless efforts to ensure the field was covered on time and the match was played.
After bringing India to victory in the Asia Cup finals, Siraj dedicated his 'Player of the Match' prize to groundmen.
"This cash prize goes to groundsmen. Wo log bohot ye deserve karte hain kyunki agar wo log nahi hote toh yeh tournament successful na hota", he said while accepting the award.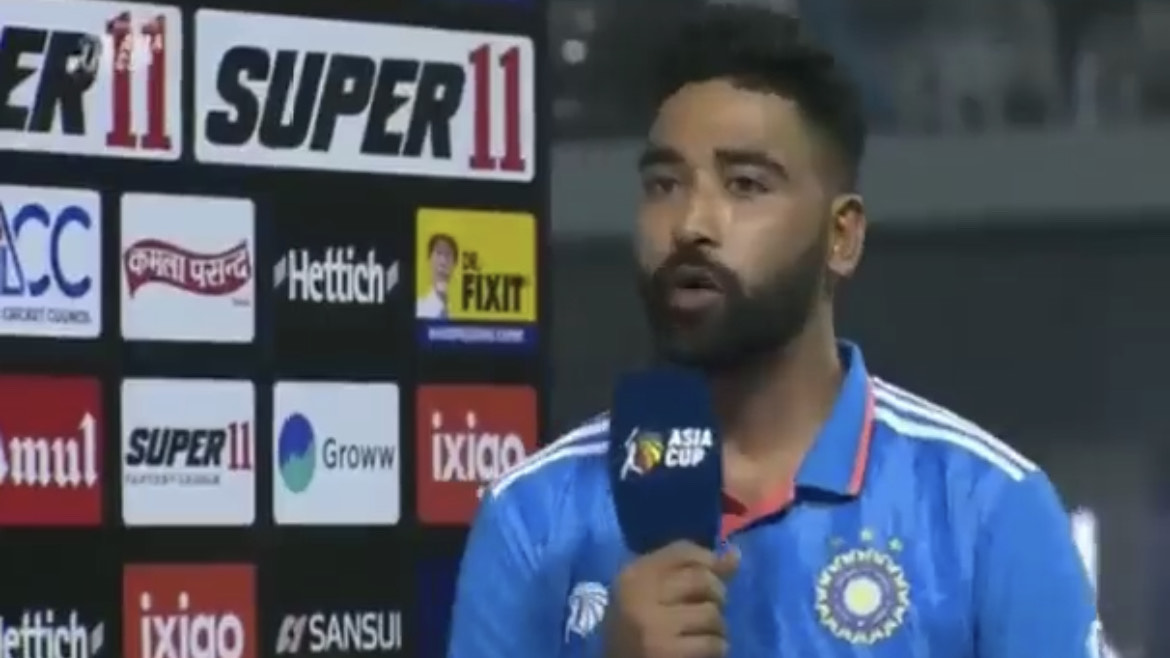 Reportedly, The Asian Cricket Council (ACC) has also made the announcement to award $50,000 (₹41,64,845) to the groundstaff in Sri Lanka.
As soon as Siraj dedicated the prize money, the stadium erupted in applause, lauding the cricketer for his kindness. Even on the Internet, people showered him with praises, claiming he did not just win the award, but he also won hearts. Take a look:
People like Siraj make world a better place. And the man hasn't had it easy. From asking ₹30 for petrol to donating the ₹4 Lakh price money, Here's How Mohd Siraj Fought Through Struggles.