We don't call him Captain Cool for nothing! Even when it's all happening around him, he knows to keep his calm. Like when he decided to take a power nap bang in the middle of India's run chase versus Sri Lanka in the 3rd ODI. 
Yes, you read that right!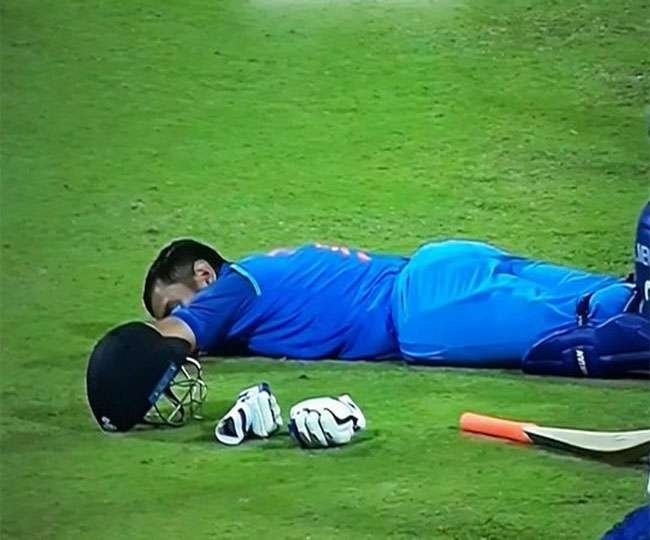 India were 8 runs away from sealing the match and the series. The Lankan crowd was unhappy and made its unhappiness known by pelting plastic bottles into the field. Play had to be stopped for around 30 minutes.
And what did Dhoni do? Well, you guessed it, he took a power nap! Right there, next to the pitch!
Play resumed and India finished off proceedings with 6 wickets and 29 balls to spare. Rohit Sharma finished with 127 not out while Dhoni wrapped things up with an unbeaten 67. 
Obviously the internet went berserk: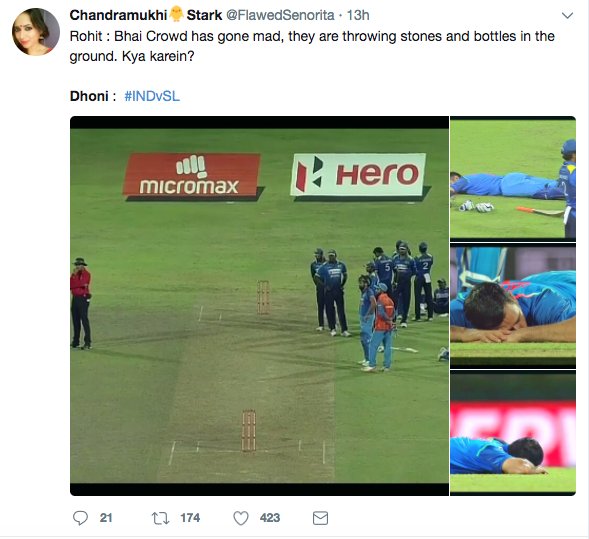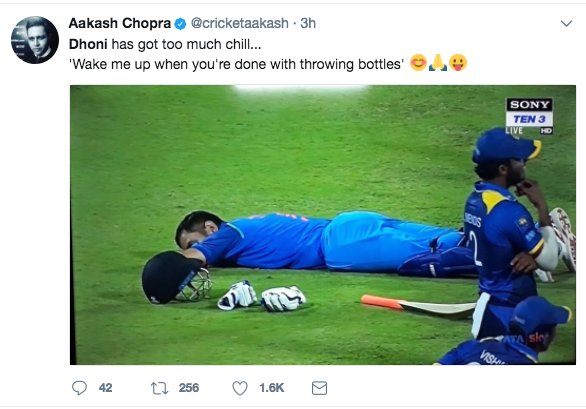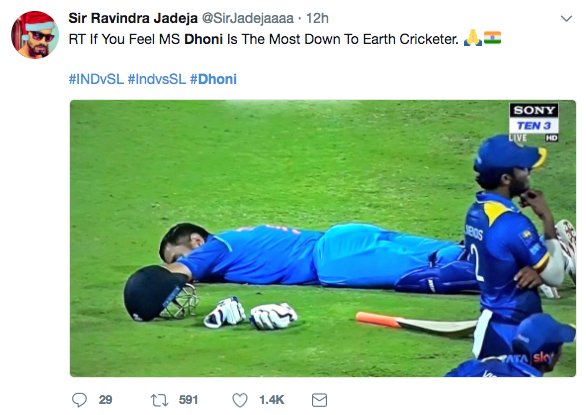 Dhoni never ceases to amaze us with his calm. But beware, he won't be around forever… batting for us, leading us to the target, taking power naps in between. 
Enjoy it while it lasts!