Andy Murray will finish 2016 on top of the world rankings after an imperious 6-3, 6-4 victory over Novak Djokovic clinched his first ATP Tour Finals title on Sunday.
Murray had ended Djokovic's 122-week reign as world number one two weeks ago and his triumph in their winner-takes-all clash at London's O2 Arena stopped the Serb regaining pole position.
The 29-year-old is the 17th man to hold the prestigious year-end number one berth since the inception of the ATP rankings in 1973.
He is the first player other than Djokovic, Roger Federer or Rafael Nadal to earn the honour since Andy Roddick in 2003.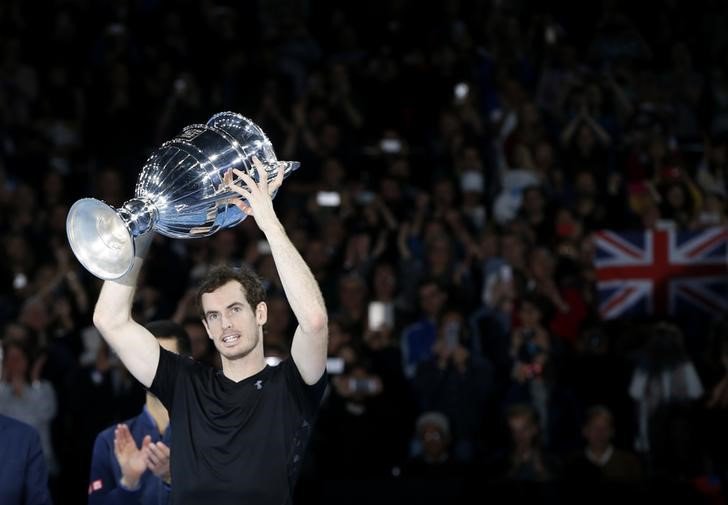 Soaking up the acclaim from a star-studded 17,000 sell out crowd including actors Jude Law, Kevin Spacey and Woody Harrelson, Murray said: "I'm very happy to win and to be world number one is very special. It's something I never expected.
"We've played Grand Slam finals before but it's very special playing against Novak in a match like this."
Djokovic added: "I played better late in the match but it wasn't enough.
"Andy is definitely number one in the world. He deserved to win. He is the best player."
Murray will bank the champion's cheque worth £914,000 ($1.1 million, 1.06 million euros), but the financial reward pales in comparison to the sense of achievement that will accompany the tenacious Scot's 24th consecutive victory.
Ruining Djokovic's bid to return to the top caps an incredible year for Murray, who has won Wimbledon for the second time, claimed a second Olympic gold medal and become a father for the first time.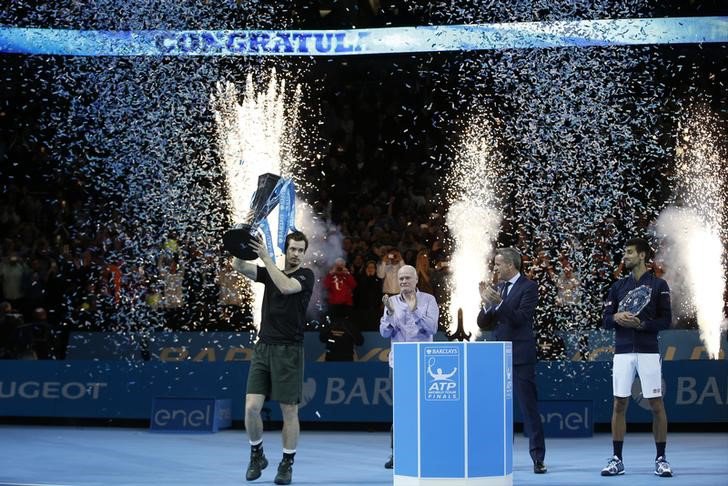 It is Murray's fifth consecutive title and the 44th of his glittering career, and with Federer and Nadal both seemingly in decline due to injuries, the Scot will believe he can reign at the top well into 2017.
For Djokovic, a strangely tame loss, featuring 30 unforced errors, will spark renewed questions about the world number two's sudden decline.
Feature image source: Reuters